A new report revealed when Star Wars fans will finally learn about Disney's future movie plans after over three years away from theaters.
Alongside the Marvel Cinematic Universe, Lucasfilm and its Star Wars galaxy have been at the forefront of the House of Mouse's streaming efforts on Disney+. However, this shifted focus has seen the studio leave behind its roots on the big screen, with the last theatrical release coming with 2019's The Rise of Skywalker.
That's not to say Lucasfilm hasn't been trying to get back into theaters. But the studio has certainly been struggling, having cycled through countless creatives in recent years to develop projects only for them to never materialize.
Yet, there has been progress on Lucasfilm's movie front, with rumors pointing toward a theatrical flick entering pre-production as soon as "April or May." But which flick this will be is unclear with separate projects in the works from Damon Lindelof, Taika Waitit, Kevin Feige, Rian Johnson, and more.
Star Wars Announcing New Movies Soon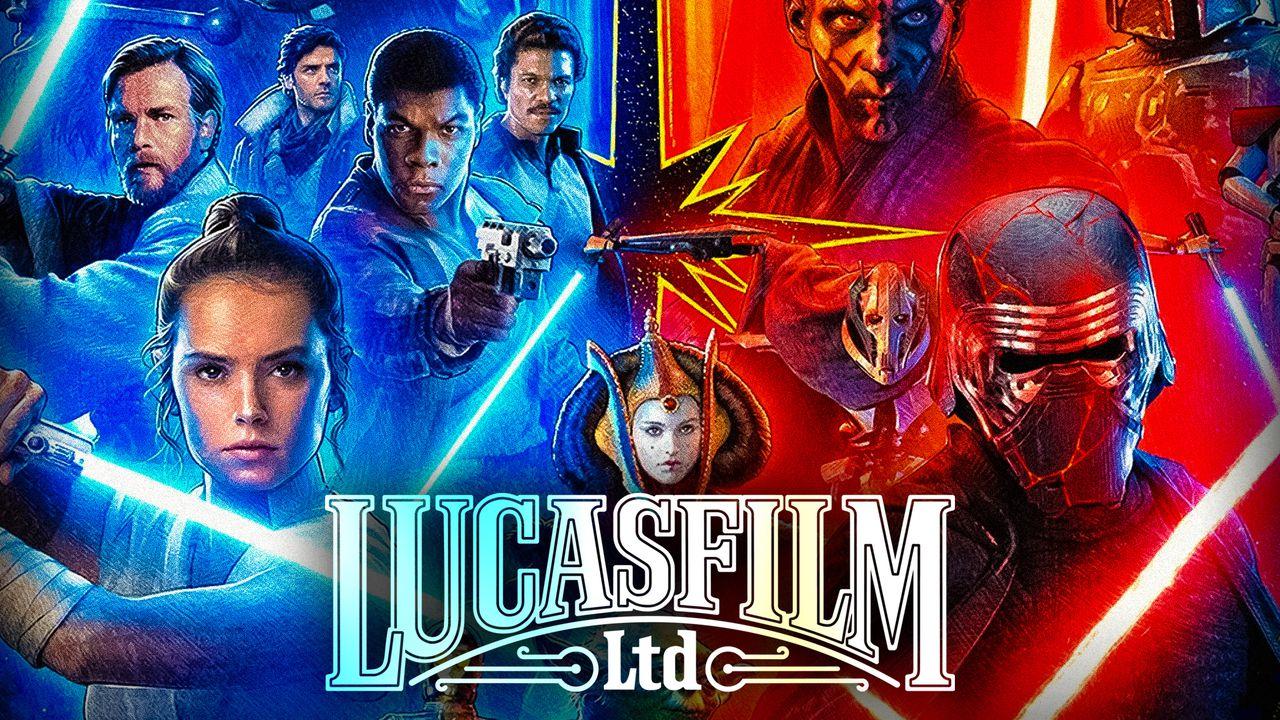 A new report from The Hollywood Reporter (THR) explored how Disney is rethinking its current franchise output from Marvel and Star Wars. Within the said article, the outlet noted that Lucasfilm is expected to unveil its future movie plans for the galaxy far, far away at its Star Wars Celebration event which will take place in April in London.
Among the big-screen projects currently in development is a post-sequel trilogy flick from Watchmen writer Damon Lindelof, as well as a mysterious project from Thor: Ragnarok director Taika Waititi.
The previously-announced Rogue Squadron movie by Wonder Woman director Patty Jenkins "may never materialize" according to THR, contrary to previous comments from the filmmaker.
Star Wars has a big year ahead on Disney+ with The Mandalorian Season 3 set for March 1, to be followed by Rosario Dawson's Ahsoka and the Jon Watts-produced Skeleton Crew starring Jude Law later in the year.
However, THR adds that while "Lucasfilm may ramp up" its content output, "it will have to abide by the same fiscal discipline as the rest of the company."
The news comes as Lucasfilm reportedly maps out a five-year plan for new Star Wars. This may not ultimately happen under current president Kathleen Kennedy, who has been leading the studio since Disney acquired Lucasfilm but may be ending her time there as soon as this year.
According to a report from Puck, the slow and rocky development of the next movie in the galaxy far, far away has led to a desperation to "[get] it right" amid "a culture of fear and indecision" at Lucasfilm.
What Will Star Wars Announce at 2023's Celebration?
Star Wars currently has untitled movies set for release on December 19, 2025 and December 17, 2027. Based on the development status of the currently-announced projects, these will likely end up being the untitled movies from Watchmen writer Damon Lindelof and Thor: Love and Thunder director Taika Waititi.
With Bob Iger now back in place as Disney CEO, Star Wars movies will likely be more of a focus going forward. So both of those projects could finally receive a more formal announcement at Celebration to showcase that to audiences. This could potentially include a title, cast members, and an idea of the general concept.
On top of finally getting a sense of Star Wars' theatrical direction, Lucasfilm may have updates to offer from the upcoming Disney+ series. Ahsoka, Skeleton Crew, and Visions Season 2 will undoubtedly receive a sizable focus, while shows such as Andor Season 2 and Lando may still be too far out for any news.
Whatever the case, Celebration will certainly be an exciting time for Star Wars fans, especially if this report pulls through and Lucasfilm does finally pull back the curtain on its theatrical plans in the galaxy far, far away.
---
Sam Hargrave is the Associate Editor at The Direct. He joined the team as a gaming writer in 2020 before later expanding into writing for all areas of The Direct and taking on further responsibilities such as editorial tasks and image creation.