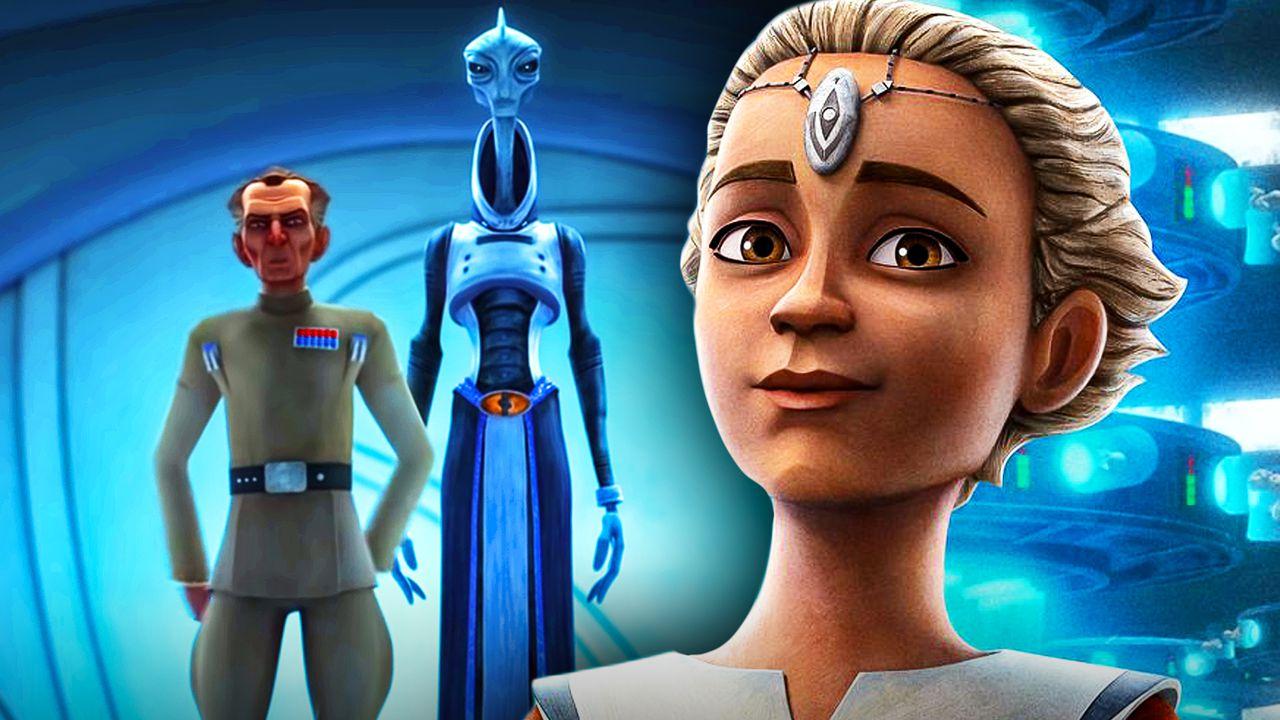 Star Wars Day 2021 is less than 24 hours away, and there is already a great deal of hype and anticipation building for everything that may be coming from Lucasfilm and Disney. In the past few days alone, set pictures have teased some of what's coming in Diego Luna's Andor Disney+ series while Ewan McGregor hinted at the possibility of a Luke Skywalker cameo during his adventures in the Obi-Wan Kenobi series.
All that being said, the biggest part of Star Wars Day is unquestionably the official debut of new content with Episode 1 of The Bad Batch coming to Disney+. Revisiting the team of Hunter, Tech, Crosshair, Wrecker, and Echo, the Star Wars universe is set to dive back into the exciting world of animation as the story explores the Empire's rise to power after the events of The Clone Wars .
As fans gear up for a double dose of episodes in the show's first week, its crew revealed how many entries should be expected for the entirety of Season 1.
BAD BATCH EPISODE COUNT REVEALED
The Bad Batch director and exectuive producer Brad Rau spoke with CNET , revealing that the series' first season will consist of 16 episodes.
While he couldn't "confirm any more than that," he admitted that the team has 'high hopes" for the show and would "love to keep telling the stories" in future seasons:
We have 16 episodes in season 1. We can't confirm any more than that, but we have high hopes. We love these characters. We'd love to keep telling the stories.
FOUR MONTHS OF MADNESS
It was never completely clear how many episodes would be in the first season of The Bad Batch , but this should bring plenty of excitement for fans as the show inches closer to its debut.
Previously, series composer Kevin Kiner teased that he was working on the music for Episode 14 , although he didn't clarify at the time if that would be the final episode in Season 1. With this news now out in the world, it's obvious that the music master still had plenty of work left to complete at the time.
This also confirms once again that The Bad Batch will have more episodes than Seasons 6 and 7 of The Clone Wars , which were made up of 13 and 12 episodes respectively. While this new adventure will utilize the same animation style as its predecessor, it will be thrilling to find out what new stories will be told through Clone Force 99.
Lucasfilm and Disney have spent the last few weeks making sure fans know everything they need to know before watching this new animated series. This information coupled with the posters highlighting the show's core team should be more than enough to bring a massive crowd to Disney+ once Star Wars Day commences.
As for the future of The Bad Batch, it's clear that the director and his team want this series to have as successful of a run with Lucasfilm as The Clone Wars did, if not more so. The show's plot will obviously become clearer once Episode 1 debuts, but fans should rest easy knowing that this ragtag team of clones has more than a few battles planned for the coming years.
Episode 1 of The Bad Batch will premiere on Disney+ at 12:01 AM PST on May 4, 2021. Fans can also check out The Direct for seven things to keep in mind before tuning in.
---