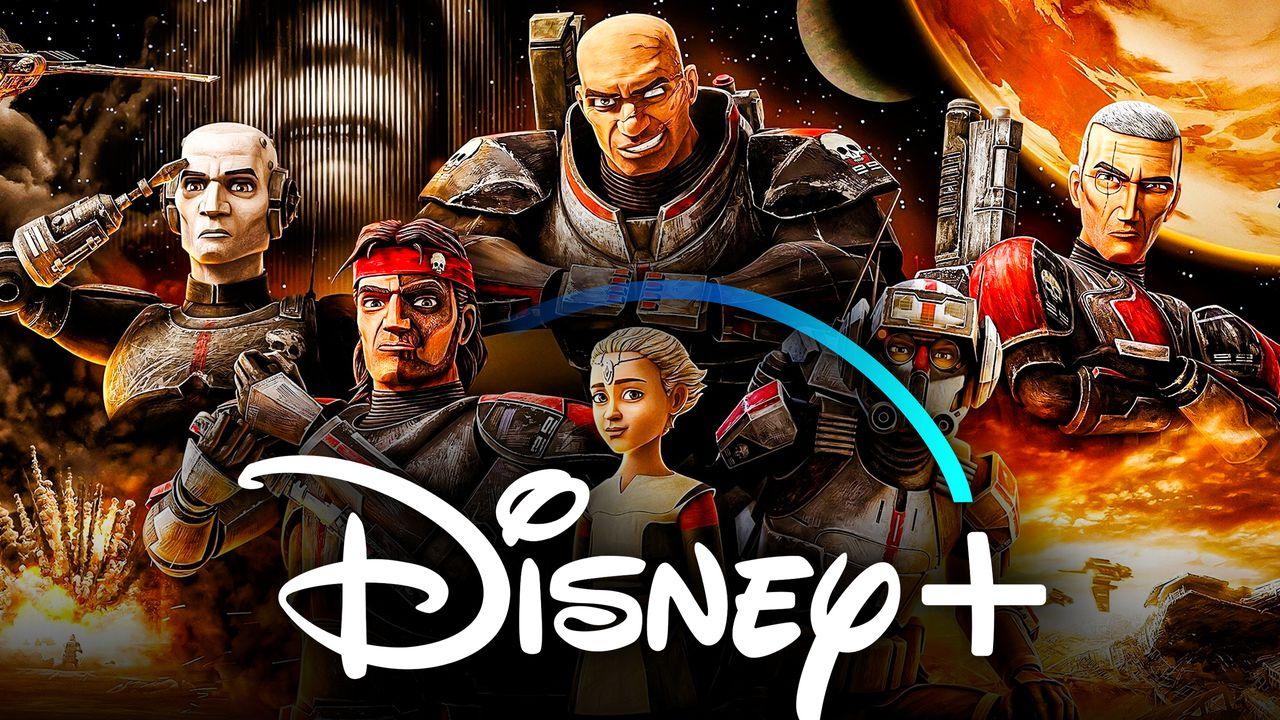 Lucasfilm is set for a massive year of new content on Disney+ in 2022, which includes the continuing run for The Book of Boba Fett and other live-action shows like Obi-Wan Kenobi and Andor. Also included in this mix is a new round of Star Wars animated content, which will come in the form of the second season of The Bad Batch.
Season 1 of this animated adventure picked up right where Season 7 of Star Wars: The Clone Wars left off around this time two years ago. This also lined up with Episode III: Revenge of the Sith as Anakin Skywalker completed his Darth Vader transformation and the Bad Batch team became fugitives of justice.
As fans saw the young Omega team up with Clone Force 99 while dealing with the betrayal of team member Crosshair, Lucasfilm gave 16 episodes of adventures with the team taking on mercenary-style missions throughout the galaxy to survive. Once again tying into the canon live-action story with characters like Ming-Na Wen's Fennec Shand and Gwendoline Yeo's Nala Se, this story helped expand the post-Episode III narrative in numerous ways.
As is the case with every Star Wars property in 2022 with the exception of the currently airing The Book of Boba Fett, fans are curious about when exactly the second season of The Bad Batch will begin streaming on Disney+. Thankfully, a recently leaked image may hold the answer to that question.
When Will Star Wars: The Bad Batch Season 2 Release?
Reddit user u/alcibiad shared an image that revealed the upcoming release of Lucasfilm's The Bad Batch Season 2 on Disney+.
According to this leaked image from Star Wars Insider, an official Star Wars magazine, Season 2 will begin streaming in Spring 2022 with Dee Bradley Baker and Michelle Ang returning to their roles as the entire Bad Batch and Omega.
Being that Spring 2022 officially runs from March 20 to June 20, The Bad Batch Season 2 should premiere within any of those dates.
Season 2 of Bad Batch On The Way
Lucasfilm has found plenty of success with its venture into animated storytelling, particularly after The Bad Batch continued what The Clone Wars started more than a decade ago. Now, it appears that the wait for the show's second season won't go on for too much longer as Star Wars fans start filling in their calendars for this year's releases.
The big question now is the exact date Lucasfilm will premiere Season 2's first episode.
In 2021, the studio utilized Star Wars Day on May the 4th to debut The Bad Batch Season 1. It's unclear if Lucasfilm will continue that trend this year; some fans have speculated based on rumors that Obi-Wan Kenobi will see its premiere on May 4.
While the specifics on timing and a promotional tour won't come for a little while longer, this should build up anticipation for a packed 2022 slate for Star Wars. Whether this is the first new project of the year or not is unknown, but knowing this information will only help fans looking forward to a huge year from the galaxy far, far away.
The Bad Batch Season 2 is rumored to begin streaming on Disney+ in Spring 2022.