Spider-Man: No Way Home continues to make its presence felt as the biggest cinematic event in a long time. As Tom Holland's Peter Parker takes on a Multiverse's worth of challenges alongside Benedict Cumberbatch's Doctor Strange and a host of other heroes and villains, fans can't get enough of Marvel Studios and Sony Pictures' third solo Spidey effort.
No Way Home is one of the best-reviewed movies in history, as the studios behind its production work to keep its record-breaking box office run going for a little while longer. This includes revamped efforts for the movie's promotional tour, which have only publicly teased a couple of small moments from the blockbuster threequel thus far.
This revamped round of promo also includes a host of new posters, of which Sony has released numerous variations over the last few months. Fans even get a look at a brand-new poster from Asia, although the timing of its release is somewhat questionable.
New Spider-Man Poster Releases Late Into Game
Sony Japan released a new poster for Marvel Studios and Sony Pictures' Spider-Man: No Way Home more than two months after the movie debuted in theaters. This new poster features Tom Holland's web-slinger in the middle of a Multiverse-shattering image surrounded by heroes and villains like Doctor Strange, MJ, Doc Ock, and the Green Goblin.
This is the second international poster for No Way Home to release within the last few days, the other one originating for the movie's Mexican promotion. The sequel began playing in Japanese theaters on January 7, 2022, three weeks after its debut in most major markets around the world.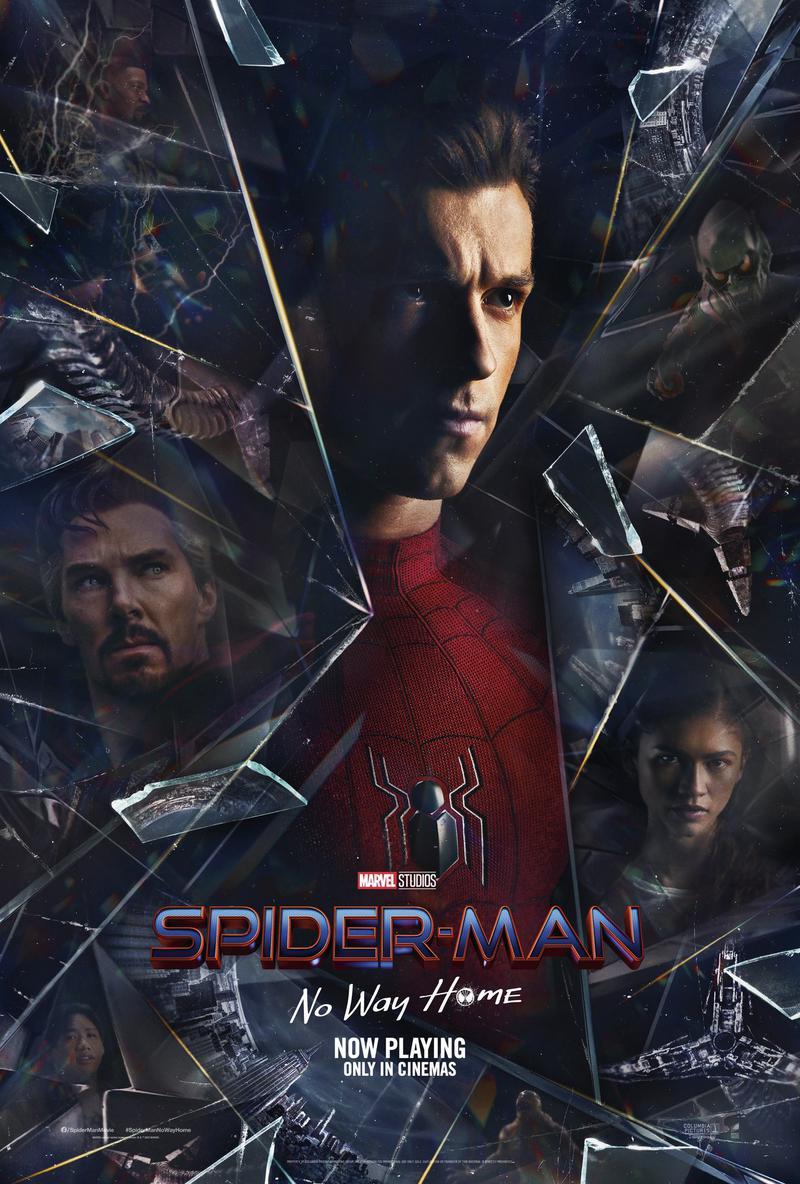 Why The Delay for Japanese Spidey Poster?
Spider-Man: No Way Home has had more than its fair share of posters, even after last Fall when it seemingly took a lifetime to get the first official one. From images of Spider-Man going up against Alfred Molina's Doc Ock to character posters for the movie's handful of villains, Sony has made up for that early lack of posters with plenty of new material for fans to enjoy.
With this particular poster, one question does arise though - why did it take so long for Sony's Japanese division to release this new poster?
At this point in time, almost every country in the world has given fans the opportunity to watch the MCU's latest theatrical release, including Japan itself a few weeks ago. Many may think that this poster should have been something that Sony would have pushed into the spotlight closer to when No Way Home began its Japanese theatrical run, especially since it's already been the most talked-about movie in the world for the past year.
Looking at the poster itself, it's actually a gorgeous tease for what Spider-Man: No Way Home brings to the game with both Peter's life and the Multiverse falling apart alongside each other. Putting every villain except Thomas Hayden Church's Sandman and all three high-school heroes into the spotlight, this new promotional effort is certainly worthy of praise and celebration in and of itself.
While it will remain a mystery why it arrived so late in the game, it's a welcome addition to No Way Home's expanding collection of posters and images. Now, as the film continues its run in theaters, fans will keep on the lookout for more pictures like this one and find new ways to enjoy this once-in-a-lifetime cinematic event.
Spider-Man: No Way Home is now playing in theaters worldwide.