The controversial fan film Spider-Man: Lotus is releasing soon to a potentially wide audience.
The controversy began in June 2022 when leaked messages revealed the use of offensive racial slurs in private conversations between the actor playing Peter Parker/Spider-Man, Wayne Warden, and the director, Gavin Konop.
Lotus' initial full trailer from October 2021 has drawn a massive 2.7 million views on YouTube. While the fan support has greatly shifted over the past year, Konop and more have completed the project.
Where Can I See Spider-Man: Lotus?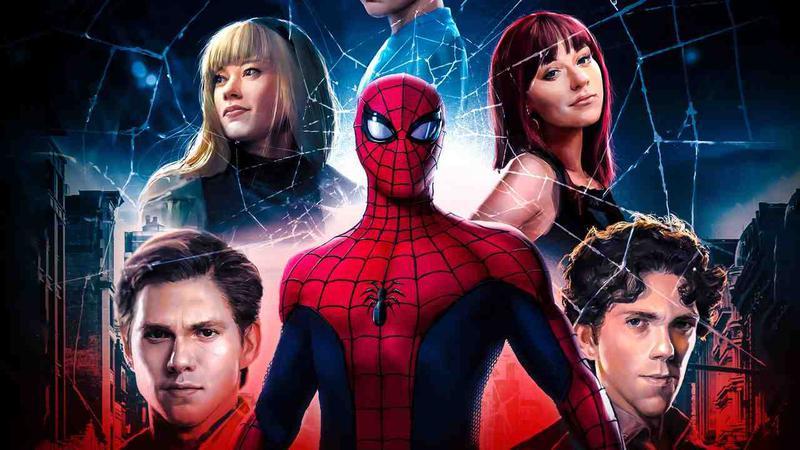 On July 8, director Gavin Konop announced that Spider-Man: Lotus would be released on Thursday, August 10. However, on August 10, Konop stated that "last-minute changes" caused him to delay the premiere, which is now scheduled for Friday, August 11 at 9:00 pm ET. The film will be available for free on Konop's YouTube channel.
Along with an announcement video, the Lotus team also released a new poster promoting the film's August release.
Because it's a fan film, Spider-Man: Lotus must be shared without cost or through streaming services without generating income. Sharing the project in physical formats like DVD or Blu-ray is not permitted.
Is Spider-Man: Lotus an Official Movie?
Spider-Man: Lotus has no association with Disney or Sony Pictures. It is not an official Hollywood studio film.
Via director Gavin Konop's YouTube page, Lotus is "not affiliated with Marvel, Sony, or Disney. This is a completely independent, non-profit project made by fans of the character."
Many potential viewers aren't in support of the fan film due to the aforementioned leaked messages that included offensive racial language. 
In June 2022, an anonymous X (formerly known as Twitter) posted images of conversations in which actor Warden Wayne used the N-word.
Promptly, the actor issued an extensive statement and expressed remorse for his behavior. He attributed it mainly to his homeschooling and upbringing in a sheltered "bubble:"
"I didn't get my own cell phone until I was 18. I was in a bubble, where I wasn't aware of how serious it was for me to say these things or these words. My ideas of right and wrong were skewed."
Following the actor's accusations, Konop was called out online.
Screenshots were shared by X user @Berkmanboom in a post that has since been removed, revealing Konop's use of several racial and homophobic slurs.
As seen in the screenshots, Konop used terms such as the N-word, R-word, and directed a homophobic slur toward a movie critic.
He released an apology later, stating that "some pretty disgusting screen-recordings & screenshots out there are real:"
"While I can't attest to all of them, I can say that some pretty disgusting screen-recordings & screenshots out there are real. In my early years of middle school & high school, the R-word, along with other unacceptable terms such as the F-word, were part of my vocabulary, and I had used them fairly frequently. I'm not proud of it, and I wish I had been more mature to know better than to use them, along with several other immature & nonsensical statements."
In addition, Konop added that despite the major backlash, "the film will be released:"
"The film will be released because I owe it to those who were promised it for years now. Thank you, and I am sorry that these messages and comments were once sent by me."
What Is Spider-Man: Lotus About?
In Spider-Man: Lotus, Peter Parker remains haunted by his past actions after Gwen Stacy's untimely death, which was a result of his own rescue effort.
He wrestles with the idea of putting his alter ego to rest permanently. Just as Peter considers this, he learns of a terminally ill child who wishes to hang out with his hero, Spider-Man, before his time on Earth is up. 
As seen in the latest trailer, Spider-Man will spend time with the kid, appearing to be the heart of the film. 
The film will also feature John Salandria's scary interpretation of the Green Goblin, which used prosthetics and makeup instead of CGI.
The fan film was inspired by iconic Spidey stories The Death of Gwen Stacy, Spider-Man: Blue, and The Kid Who Collects Spider-Man.
---
Spider-Man: Lotus will be available to watch online for free on Thursday, August 11.