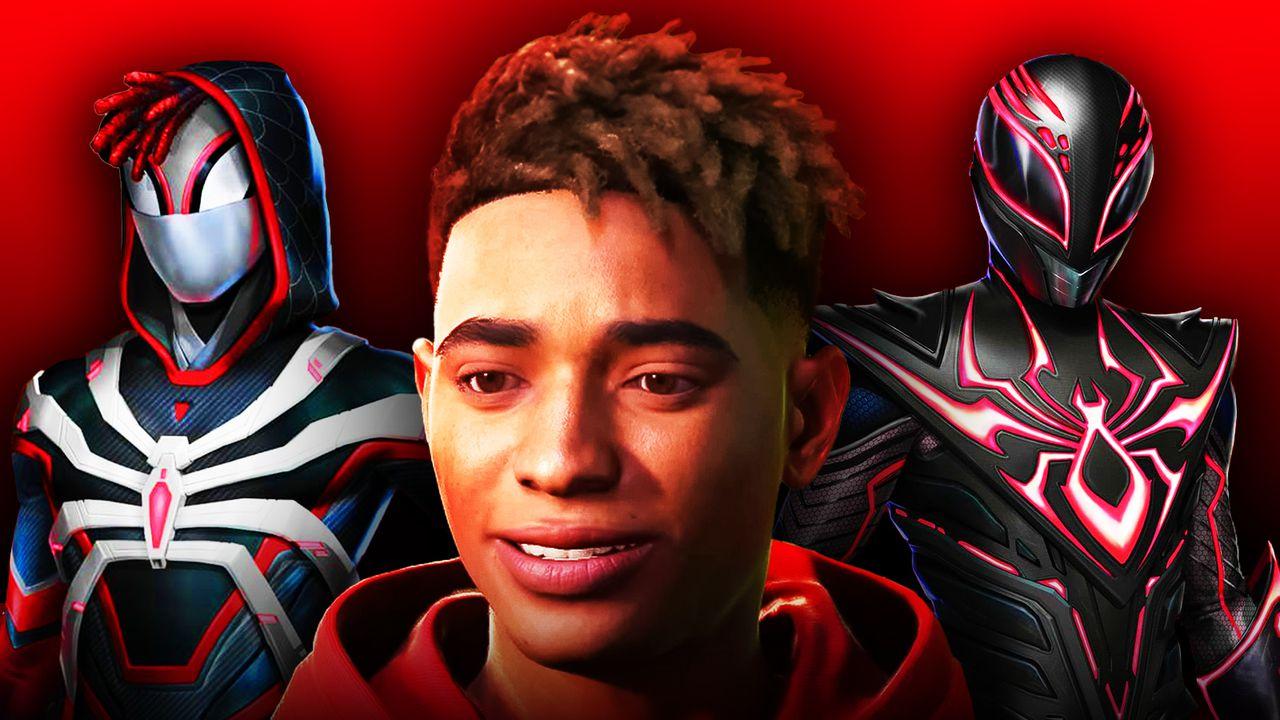 Insomniac's Spider-Man 2 just revealed a new look at five alternate Miles Morales suits in full detail.
Miles previously led his own spin-off entry in PlayStation's Spider-Man franchise, but the fan-favorite hero will be joining Peter Parker for the upcoming sequel, which is right around the corner. For the new adventure, the Spider-Men will be taking on some big villains, such as Kraven the Hunter, Venom, Mysterio, Lizard, and more.
While there'll be plenty of bad guys, the leading heroes will also be sporting alternate unlockable costumes for both Peter and Miles. For Morales, fans were previously given an early look at the Shadow-Spider suit in full, which will be an alternate outfit for the hero.
The same announcement showcased five other suits, but fans could only see the top portion of them in middling picture quality.
PlayStation's Spider-Man 2 Miles Morales Costumes
Marvel just revealed new looks at five alternate Miles Morales costumes in full for Spider-Man 2 on the PlayStation 5 (PS5).
The outfits will be shown off across several comic cover variants for a handful of Marvel's ongoing series, including The Amazing Spider-Man, Superior Spider-Man, Miles Morales Spider-Man, and Venom.
The first of the new suits is the Red Spectre suit, which gives Miles a hoodie and accentuates his new hairstyle. A large silver spider symbol also stretches across his chest.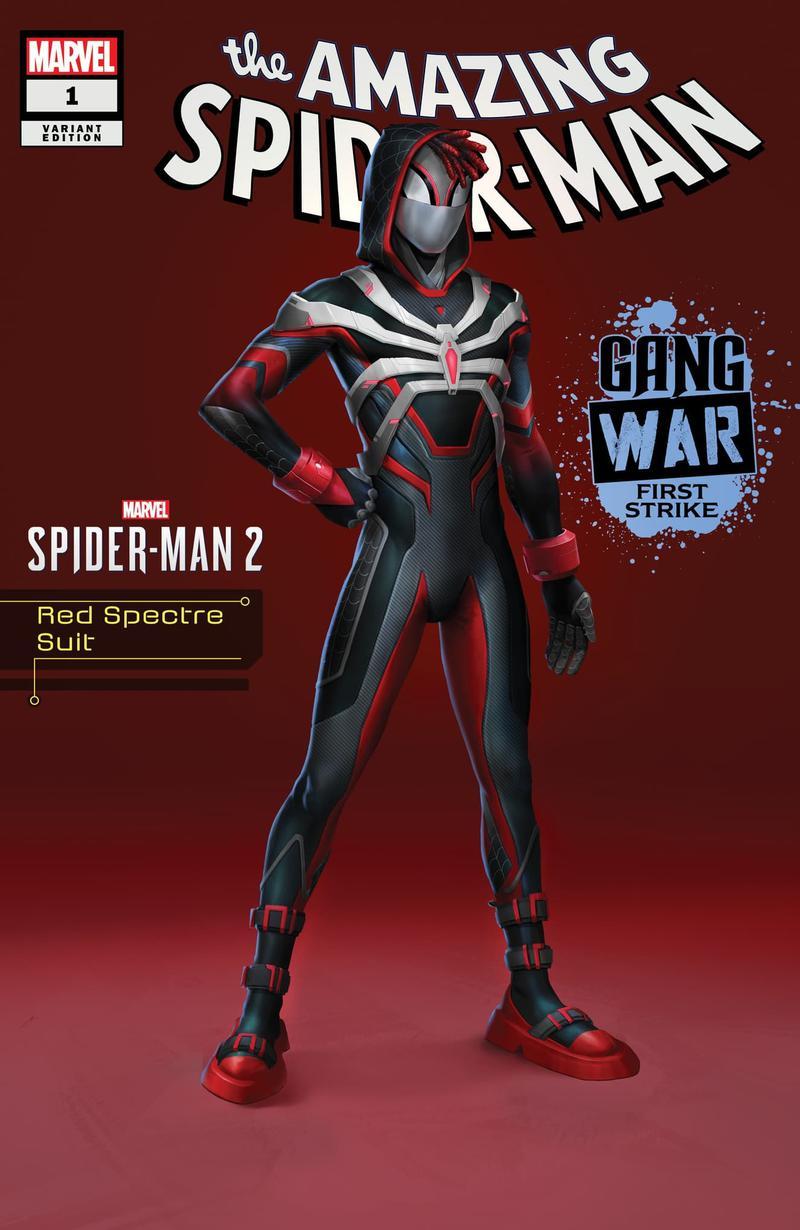 The Encoded suit ditches nearly all the red coloring, instead going for a techy gray and orange look.
Miles' Biomechanical suit is bound to be a fan favorite, as it looks almost like an armored symbiote-inspired costume. Out of the bunch, this one holds the most familiarity with the character's original design.
The Agimat suit is bright purple, just like the Prowler-inspired Purple Reign suit from Spider-Man: Mile Morales. However, here, instead of green details, this one is lined with lots of gold.
The final suit is the Tokusatsu suit, which has unique black eyes with lots of glowing red flourishes. It also looks very futuristic.
Those who want to unlock these suits in the game when it released will need to pick up the Digital Deluxe Edition of Marvel's Spider-Man 2 to get them.
The Many Costumes of Spider-Man
Spider-Man has always been known for his various alternate looks, and it seems like Insomniac will be continuing that trend with Miles as his Spidey career progresses.
These fresh duds will join other favorite looks, such as the hero's T.R.A.C.K., Crimson Cowl, Uptown Pride, 2020, and Programmable Matter suits.
Of course, when it comes to new suits, the most anticipated one is the iconic Symbiote suit that Peter will be getting for a chunk of the sequel. Could fans perhaps look forward to Miles getting his own proper symbiote costume as well?
Alongside these new suits for Miles Morales, fans also got their best look yet at some of Peter's alternate costumes. This included the Apunkalyptic suit, the Stone Monkey suit, the 25th Century suit, the Tactical Suit, and the Aurantia suit.
Even though Spider-Man 2 isn't out yet, fans are already wondering if a third entry could be on the way. While the game's director, Ben Arfmann, didn't confirm that another installment is on its way, he did recently state that the team at Insomniac is "so lucky to get to tell more stories" with these characters.
Spider-Man 2 releases on October 20, 2023.
---
Release Date
October 20, 2023
Platform
Other
Russ Milheim is the Industry Relations Coordinator at The Direct. On top of utilizing his expertise on the many corners of today's entertainment to cover the latest news and theories, he establishes and maintains communication and relations between the outlet and the many studio and talent representatives.