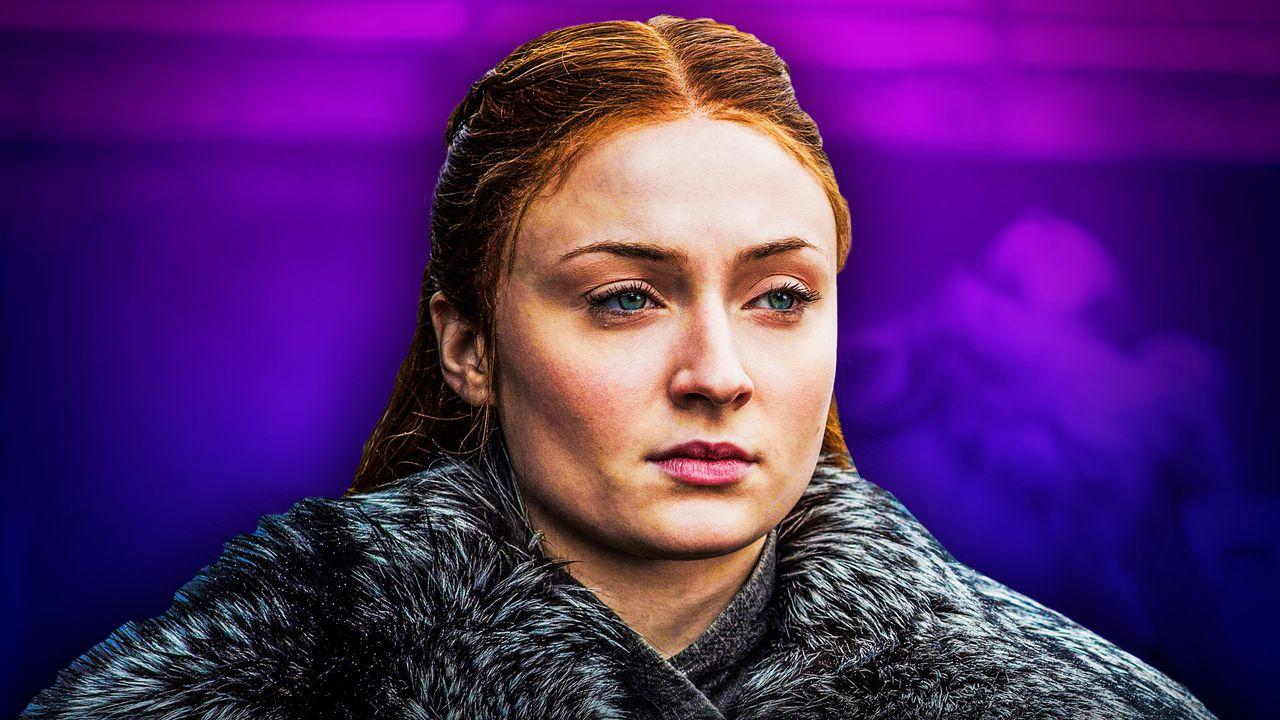 Thanks to CW's President of Entertainment, Brad Schwartz, Sophie Turner's newest TV show, Joan, has an official release window.
Sophie Turner is set to star as Joan Hannington in an upcoming television series titled Joan.
The series will follow the real-life title character and tell the story of how she went from a housewife to a master diamond thief in the criminal underworld of 1980s London, England.
Although Joan is a British production, it's set to air in the United States on The CW network.
Sophie Turner's Joan Gets Release Window
Brad Schwartz, the president of entertainment of The CW Network, recently made an appearance on The Hollywood Reporter's TV's Top 5 podcast to discuss the upcoming series, Joan.
Joan will star Sophie Turner in the lead role, and unlike many productions based in the United States, Schwartz revealed that the upcoming series is not affected by the current writers' and actors' strikes due to it being based in the UK:
"So, many of them are co-productions. Many of them are being shot in international locations. Remember, we are not a struck company, and a lot of these are... like the show we announced, 'Joan.' 'Joan,' with Sophie Turner, that is a co-production between us and ITV that was built together from scratch."
Schwartz also teased that the show could really make a splash at the awards ceremonies, specifically labeling it as "awards bait."
The CW's president of entertainment also revealed that Turner is "phenomenal" in the lead role and that fans can expect to see it in "Q1 or Q2" of 2024:
"That show's just about to finish wrapping, and that's going to be awards bait, that show. The dailies look amazing, Sophie Turner is phenomenal, and I'm really, really excited about that one. And that one's just now coming to an end, that will be high-end, big-budget scripted series with a huge star that should hit Q1 or Q2 for us."
Schwartz's comments mean that Joan will be released sometime in the first half of 2024, so fans can expect to see the series hit The CW in the United States and ITV in the UK in under a year from now.
What Is Sophie Turner's Joan About?
Sophie Turner's character, Joan Hannington was a notorious jewel thief in London, England in the 1980s, and she really started from nothing.
However, Hannington worked her way up the ladder of the criminal underworld until she became one of the richest and most famous figures in the area at that time.
In 2004, Hannington even penned her own memoir titled I Am What I Am: The True Story of Britain's Most Notorious Jewel Thief, detailing her experiences from the time she was young to when she became a diamond thief.
In the Joan TV show, Hannington's book will be brought to the screen with Sophie Turner vividly bringing to life what Hannington wrote on the page.
The series will be a six-part true crime drama, and it's now expected to release sometime in the first half of 2024.