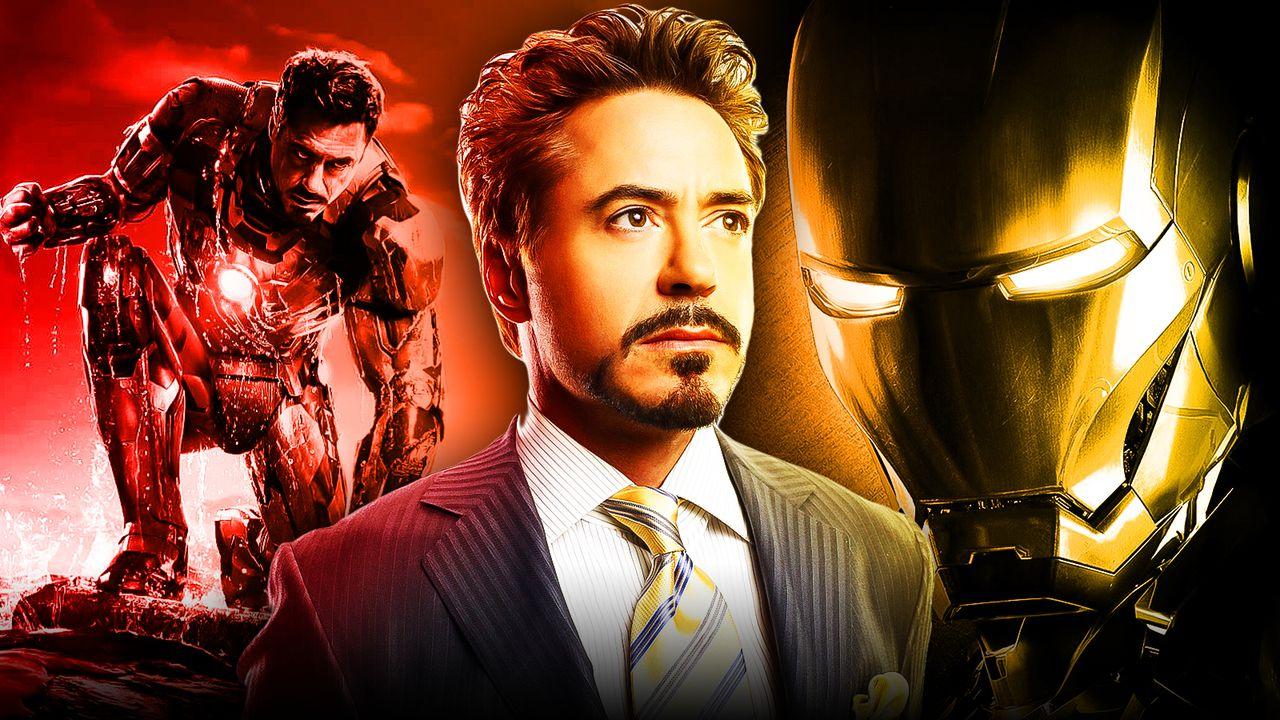 The Marvel Cinematic Universe is currently going through its biggest challenge in over ten years. With the departing of both Iron Man and Captain America, the MCU now has to make its own new path without the characters that made it famous — something it may one day have to do again with its newest stars.
Ever since Robert Downey Jr. departed the MCU with Iron Man's death in Avengers: Endgame , the actor has persistently been asked if he would ever return to the role .
This is something the actor has once again addressed along with discussing how every actor's time in the MCU is limited, with regard to Tom Holland's career.
NEVER SAY NEVER TO AN MCU RETURN
In an interview with GQ Magazine , Iron Man actor Robert Downey Jr. discussed the potential of returning to the role of Iron Man and also gave his own insight on Spider-Man star Tom Holland's future career.
Downey offered some hope to those already missing Iron Man from the MCU after being asked if he could "ever find himself stepping back into the MCU again." The actor said he has "alighted, for now. Real world to save," but offered a glimmer of hope with "never say never."
The former MCU star was then asked about how starring in Cherry could affect Tom Holland's future career. Downey made clear his opinion that Holland "won't be playing Spider-Man when he's 37" and there will be another Spider-Man one-day:
"Look, Tom won't be playing Spider-Man when he's 37. At least I hope not. And when you're in the MCU, there's a feeling of all life beginning with it and ending it. But there's life outside too. I can confirm this. Been there, done that, got the T-shirt...What I am saying is there was a Spider-Man before Tom Holland and there will be a Spider-Man after Tom Holland."
THE MCU IS NOT FOREVER
Robert Downey Jr.'s comments make it clear that as much as it may feel like it, the MCU — at least as we know it — is not forever. Much like Downey has recently done, all its current stars will one day depart the universe as well to move on to other projects.
But, one thing is for sure, and that's that the ongoing Marvel universe isn't slowing down anytime soon. Marvel Studios President Kevin Feige has made clear he has a plan for years more to come, and there are still plenty of major characters — like the X-Men, Fantastic 4 , and Nova — who have yet to make their debut.
As long as the universe keeps succeeding, Disney and Marvel will keep making movies. However, actors will come and go, just as Downey states there will be another Spider-Man after Tom Holland.
Holland has recently commented on his plans to take a break from the Spider-Man role after the next installment , leading many to worry his time in the role could be coming to an end sooner than expected.
However, the actor has since confirmed that if the studio wants him back he'll come back, suggesting — provided Marvel and Sony don't have other plans for the character — Holland isn't going anywhere anytime soon.
Tom Holland will return as Spider-Man in Spider-Man: No Way Home in theaters this December.
---
Release Date
December 17, 2021
Platform
Theaters
Sam Hargrave is the Associate Editor at The Direct. He joined the team as a gaming writer in 2020 before later expanding into writing for all areas of The Direct and taking on further responsibilities such as editorial tasks and image creation.