Amazon Prime Video's Reacher is coming back for Season 2, so here's everything we know so far about the release, cast, and story.
After a wildly inaccurate big-screen adaptation of Lee Child's novels starring Tom Cruise, Fast X's Alan Ritchson brought the tall and jacked Jack Reacher to Amazon in the crime drama Reacher.
When Will Reacher Season 2 Release?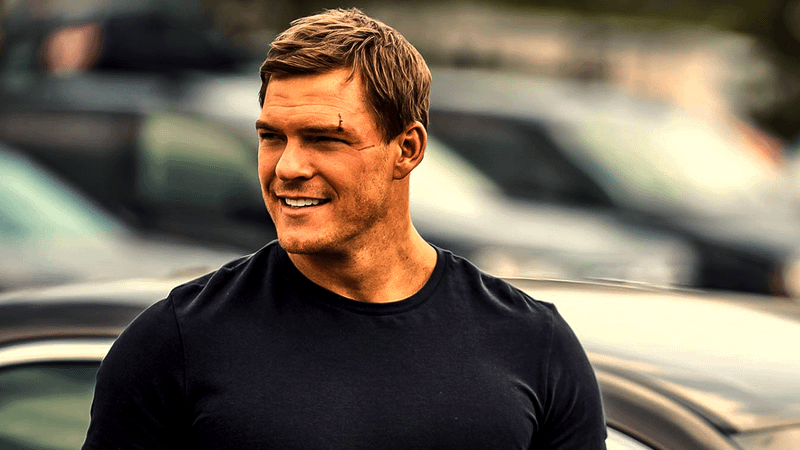 Reacher was renewed by Amazon for Season 2 in February last year, just days after the release and quick success of the first season.
The official Prime Video X (previously known as Twitter) account confirmed on February 24 of this year that production had wrapped with a video of Jack Reacher actor Alan Ritchson covered in blood and cuts, fresh off filming Season 2's final scene.
A promotional video for Prime Day 2023 released earlier in the summer revealed Season 2 will be released in December, but exactly when in the month is unclear.
Amazon Studios' Head of Television Vernon Sanders teased Reacher Season 2 in an interview with Collider in December 2022, promising the follow-up will be "awesome," praising Ritchson's performance, and teasing a 2023 release:
"It's going really well. Alan is back, and he is so fantastic in the role. I'm so proud of the producers [for] finding that fit for Reacher. The Reacher fans of the book, their reaction to the show has just been a dream. Season 2 is awesome. And as great as season one was, I think season two delivers beyond that, and I do think there's a good chance that that show will be back next year."
Who Will Return in Reacher Season 2?
Season 2 will bring back Alan Ritchson as the titular Jack Reacher following his role in Fast X. For the most part, the upcoming season will offer a whole new cast, but Maria Sten will be returning as Frances Neagley, a former colleague of Jack's who appeared in Season 1.
Speaking to Collider on the all-new cast for Season 2, Ritchson called it "tragic" that many of Season 1's cast may not return, but he added how they'd be "remiss not to see them show again" at some point:
"I really fell in love with everybody that I worked with [on season 1]. Every cast member, all the way down to day players who are there just for one line, were some of the best actors and actresses that I've ever worked with. Not only that, they were wonderful people too. They're great to be on set with. So, it's rather tragic that there's a chance that I may not see some of them again. They set the bar so high that we'd be remiss not to see them show again. So, I hope we do."
Outer Banks star Shaun Sipos was announced by Deadline to be boarding Reacher as a series regular in a one-season deal. The actor will play David O'Donnell, a major character in the story Season 2 will adapt and a brother-like figure to Reacher who served with him in the army.
The full list of Reacher Season 2's confirmed series regular can be seen below: 
Alan Ritchson - Jack Reacher
Maria Sten - Frances Neagley
Rory Cochrane - Shane Langston
Ferdinand Kingsley - A.M.
Serinda Swan - Karla Dixon
Shaun Sipos - David O'Donnell
Turning attention to Season 2's guest stars, the Amazon series has already confirmed an assortment of actors including The 100's Shannon Kook, Rise of the Planet of the Apes' Ty Olsson, and more:
Domenick Lombardozzi - Guy Russo
Luke Bilyk - Calvin Franz
Dean McKenzie - Stan Lowery
Edsson Morales - Manuel Orozco
Andrés Collantes - Jorge Sanchez
Shannon Kook - Tony Swan
Ty Olsson - Saropian
Josh Blacker - Hortense Fields
Al Sapienza - Marsh
Additionally, Jack Reacher creator Lee Child has had a cameo in every adaptation of his novels so far, including in the Reacher Season 1 finale. Perhaps he may continue this trend with another quick appearance in the upcoming Season 2.
What Will Happen in Reacher Season 2?
Amazon's Reacher is adapted from the Jack Reacher novels by British author Lee Child, of which there have been 28 released from 1997 to 2023. While Season 1 was based on the first novel, Killing Floor, Season 2 was confirmed by star Alan Ritchson to skip to the 11th book, Bad Luck and Trouble.
The plot of Bad Luck and Trouble sees members of Reacher's old military unit (the U.S. Army 110th MP Special Investigation Unit) targeted and killed. This reunites Reacher with some of his former comrades to unravel the mystery behind who is going after their own unit and why.
The synopsis for Bad Luck and Trouble can be read below, which ought to give fans an inkling of what to expect from Season 2 after how Season 1 served as a fairly close adaptation of Killing Floor, albeit some changes:
"From a helicopter high above the California desert, a man is sent free-falling into the night. On the streets of Portland, Jack Reacher is pulled out of his wandering life and plunged into the heart of a conspiracy that is killing old friends... and the people he once trusted with his life."
---
Reacher is streaming now on Amazon Prime Video.