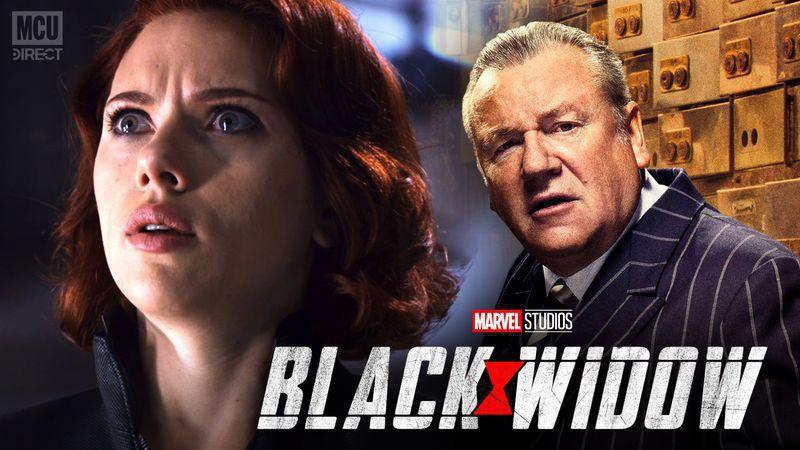 As the world waits for any kind of good news regarding when life will return to a sense of normalcy, Marvel Studios is still working to keep the hype going for their newest release. The latest Empire magazine release highlighting Black Widow not only gave a new detailed look at Scarlett Johansson's white Widow costume on one of its two covers, but the feature also provided new information on production details for the upcoming film. While the new release date for the film has yet to be confirmed after the Coronavirus delays, the promotion and hype for the movie has not slowed down. This new article brings very intriguing news about the movie's cast, shedding some light on an actor whose role had not yet been revealed until now.
NEWS
In a tweet from the Marvel Studio News Twitter account along with the Empire release, veteran actor Ray Winstone is revealed to be playing Dreykov in Black Widow. This character is the head of the Red Room, set to be highly featured in the upcoming film.
WHAT THIS MEANS
While the name Dreykov may not be instantly recoginizable, MCU fans will recognize this casting as a callback to the crown jewel of Phase 1, The Avengers. During the scene where Black Widow interrogates Loki on the Helicarrier and Loki starts getting into Natasha's head, he is famously quoted as saying "Can you wipe out that much red? Dreykov's daughter?" Coming with the reveal that Dreykov will be the head of the Red Room in Natasha's first solo film, this casting decision shows just how far into Black Widow's past the film will be diving.
The studio has already revealed through press releases and trailers that this film will take place in between the events of Captain America: Civil War and Avengers: Infinity War, giving insight into what Natasha will be doing as she hides out from governments around the world. The fact that Dreykov will be featured in the MCU for the first time shows that Natasha's early history will be explored that much more deeply, even prior to her very first MCU appearance in Iron Man 2. There is still so much of Black Widow's story yet to be shown on screen, and the Dreykov reveal alone proves that Marvel is looking to change that when Black Widow ultimately comes to theaters.
---