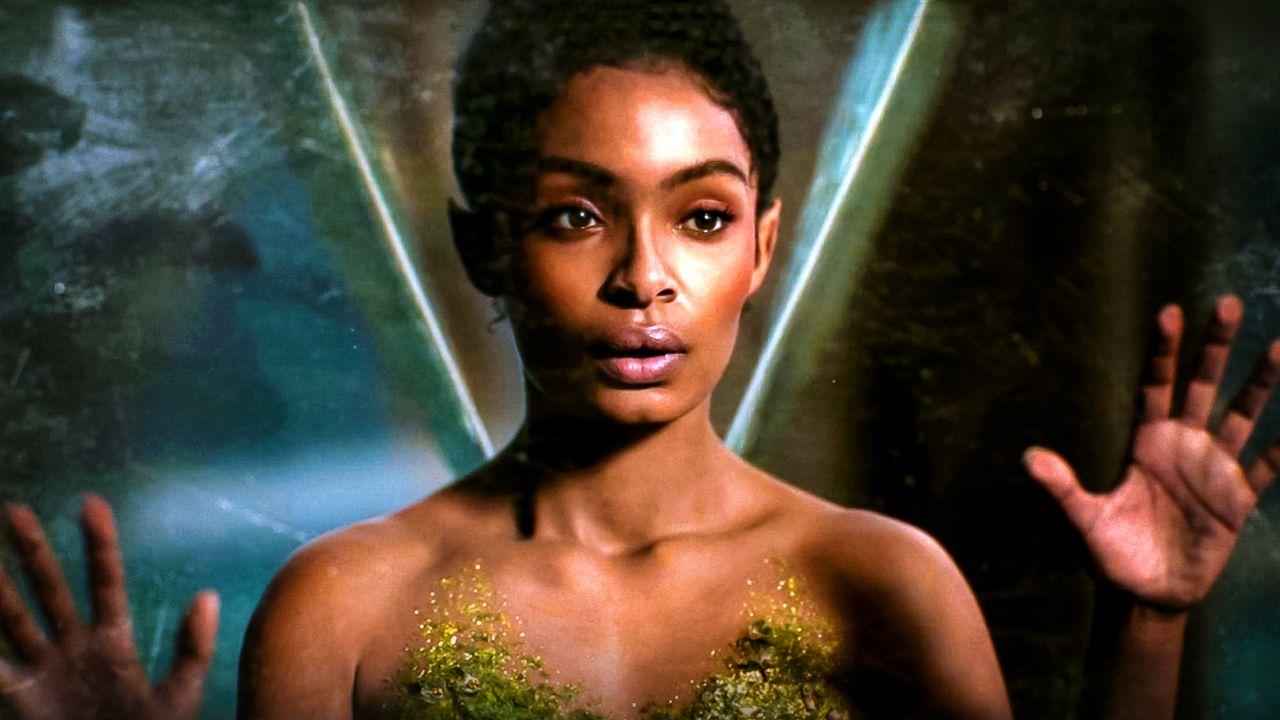 Disney+'s new Peter Pan & Wendy movie faced review bombing on IMDB.
Review bombing has become an ever-present problem in the entertainment industry, and Disney has grown more than familiar with it. Moon Knight faced it for mentioning a historic event, as did Eternals for LGBTQIA+ representation and Toy Story spin-off Lightyear for the same reasons.
But Disney isn't the only one to suffer this struggle, as Warner Bros. recently had to endure review bombings for The Last of Us and James Gunn's The Suicide Squad was bombarded with hate by fans of Zack Snyder's DC movies.
Peter Pan Remake Hit With Review Bomb
On the same day as its April 28 Disney+ release, Peter Pan & Wendy - the latest remake of the classic Neverland tale - has faced review bombing on IMDB.
The live-action adaptation - which stars Jude Law as Captain Hook - currently has 50.9% one-out-of-ten ratings - which amounts to 728 votes out of 1430 total, at the time of writing.
Peter Pan & Wendy was hit by a far-lower rating from non-US audiences than the US with a 3.3 rating internationally compared to 4.3 domestically - something which didn't happen with Disney's other live-action remakes.
Ratings were also particularly low among those over 30, with those age groups appearing to have a far higher ratio of review bombers than those under.
A similar pattern appears to carry over to Rotten Tomatoes with an audience score of just 28%, while 68% of critics claim to have enjoyed the movie - once again, at the time of writing. 
Many reviewers have criticized the remake for being over "politically correct," including Rotten Tomatoes user Elia S. They also claimed Wendy "looks 40" - actress Ever Gabo Anderson is currently 15 while the character is 12-13 in the original book: 
"Worst attempt at making a movie I have ever seen, nowhere near the original. Characters look nothing alike. Story changed and Wendy looks 40 years old. Why is it so difficult to just make the REMAKES be REMAKES and not trying to be "politically correct" or anything like that?"
There was also criticism from Daniel Windsor H for the looks of Peter Pan actor Alexander Molony, who similarly criticized Wendy appearing slightly older:
"do not want to see a movie where wendy is an older girl and has the hots for what looks like a kid that they doesnt even look like peter pan. just because youre middle eastern doesnt mean youre supposed to be ugly."
They weren't the only ones to criticize Peter Pan's looks, with Wesley S suggesting Disney "asked a random boy in the street" to play the character:
"Disney...Please stop making remakes. This is probably the worst Disney remake ever. First off, the characters. Peter Pan just looks ridiculous. Disney basically asked a random boy in the street if he wanted to be Peter Pan."
That being said there were some legitimate criticisms, many referred to the remake as "boring" and called for more original movies from Disney, including Mick F:
"Another disney failure. Movie was dull and boring. Terrible casting choices. Disney should focus on putting out original ideas they remaking & ruining old movies. I've learned to stay away from movies trying to ride on nostalgia."
Hanne B was a fan of the casting unlike many, but stated how "everything else felt off:"
"This movie should have never been made. It feels all kinds of wrong. Although the casting itself wouldn't have been bad, everything else felt off. The story has been rushed through, the dialogue was awful and the overall vibe is sad. Not worth my time, and probably not yours either."
Disney's Live-Action Remake Problem
There's no denying Peter Pan & Wendy faced a review bomb, with the massive percentage of one-out-of-ten ratings and a minimal amount of mediocre ratings pointing toward just that. But amongst those was plenty of legitimate criticism, including plenty calling for an end to Disney's live-action remakes.
Since 2019, Disney has released nine remakes which will grow to ten when The Little Mermaid hits this summer. 
The last two of these remakes - Pinocchio and Peter Pan & Wendy - have now been panned, and Disney's decision to release both as streaming originals doesn't give off a huge sense of confidence.
Peter Pan & Wendy is streaming now on Disney+.