Netflix has a brand new movie out, Old Dads, which features a massive cast of fan-favorite actors.
Comedian Bill Burr makes his directorial debut with the Netflix original film, a story about three friends and former business partners finding a new path as their world changes forever.
While it's only averaged a 20% Tomatometer rating on Rotten Tomatoes, audiences are gravitating towards Old Dads, giving it an 89% Audience Score as the comedy and themes shone through in the plot.
Netflix's Old Dads Movie Cast - 15 Main Actors
Bill Burr - Jack Kelly
Old Dads director Bill Burr also plays the leading role of Jack Kelly, a 50-year-old father who sold his business while trying to learn how to navigate a much more progressive world in 2023.
Struggling with his anger while learning how to maintain his relationship with his pregnant wife and son, he goes through plenty of struggles in his personal and professional life alongside his two longtime friends.
Best known as a stand-up comedian, Burr can be recognized for his roles in movies like Date Night and The King of Staten Island, and he also played Mayfield in two episodes of Star Wars' The Mandalorian.
Bobby Cannavale - Connor Brody
Bobby Cannavale plays Jack's longtime friend and business partner Connor Brody, who's been married for a long time and has a young son that many others in the story see as unhinged.
Along with recent roles in The Watcher and Human Resources, MCU fans will know Cannavale for his hilarious supporting role as Paxton in both Ant-Man and Ant-Man and the Wasp.
Bokeem Woodbine - Mike Richards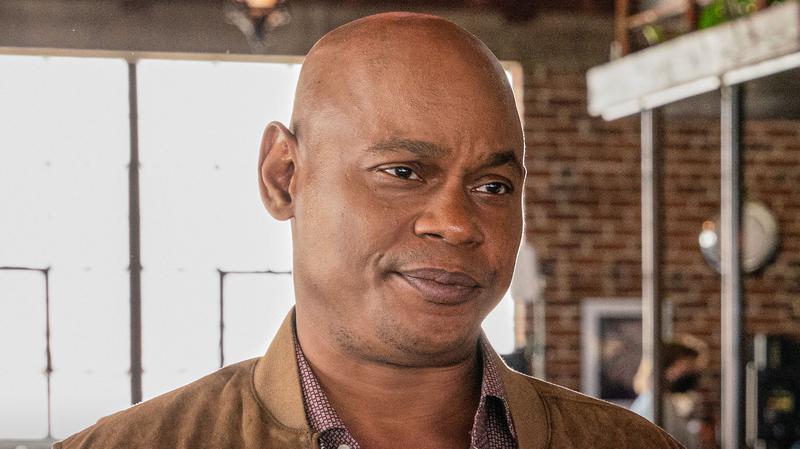 Completing the cast's trio of friends is Bokeem Woodbine's Mike Richards, who's living the empty-nester life with two kids who are college graduates and a new young girlfriend.
With him and his girlfriend being adamant about not having kids or getting married, Mike gets quite the shock when he finds out his partner is pregnant even though he had a vasectomy.
Boasting credits in projects like Fargo and the recent Halo series, Woodbine is recognizable for his role as Shocker, a secondary villain in Marvel and Sony Pictures' Spider-Man: Homecoming.
Katie Aselton - Leah Kelly
Katie Aselton portrays Jack's wife, Kelly, who does everything she can to be a good mother while preparing for her second baby on the way.
Aselton's resume includes roles in The Freebie and Black Rock along with a 12-episode run in FX's Legion.
Reign Edwards - Britney
Mike's girlfriend Britney is played by Reign Edwards, with Britney winding up getting pregnant and deciding to keep her baby even though she initially didn't want kids.
Over the past five years alone, Edwards enjoyed 10-20-episode runs on a multitude of TV series, including The Wilds, Snowfall, and MacGyver.
Jackie Tohn - Cara Brody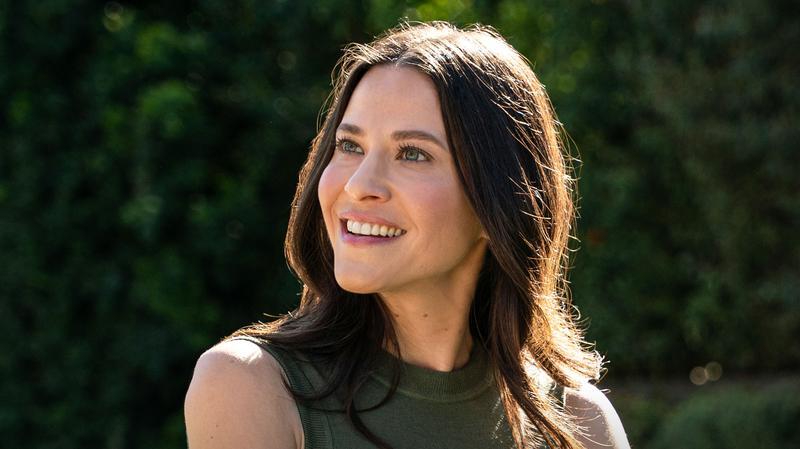 Jackie Tohn takes on a unique role as Cara Brody, Connor's wife, who more or less lets her young son go wild and is very willy-nilly about being a mother.
Best known for her 30-episode run on GLOW, Tohn has had a busy year with roles in both Grey's Anatomy and Amazon Prime Video's Gen V.
Rachael Harris - Dr. Lois Schmieckel-Turner
Rachael Harris plays an important supporting role in Old Dads as Dr. Lois Schmieckel-Turner, the head administrator at the Little Hearts and Minds school that Jack's son attends.
Although Dr. Schmieckel-Turner puts forth her best efforts to make Jack see her way of life, she also holds an incredible sense of power over him and his son as Jack needs her recommendation for his son's future success.
Outside of recurring roles on Lucifer and Suits, Harris is perhaps best known for her role as Stu's girlfriend, Melissa, in the 2009 hit comedy The Hangover.
Katrina Bowden - Joanna
While she only plays a minor role in the film, Katrina Bowden embodies Joanna, a progressive mom from Little Hearts and Minds who helps organize a fundraiser for the school with the other parents.
Best known for her longstanding role on The Bold and the Beautiful, Bowden is also recognizable to fans for her role as Cerie in 99 episodes of 30 Rock.
Josh Brener - Dana
Josh Brener plays one of the couple of dads seen in the parent meeting to organize the fundraiser, Dana, who is most memorable in this movie for suggesting that the event have an all-trans wait staff.
Brenner had a short run on the new version of Rugrats, although his most prominent appearance on TV came while playing Nelson Bighetti in 53 episodes of Silicon Valley.
Natasha Leggero - Kelly
Dana's wife Kelly is played by Natasha Leggero, whose character questions many of Jack and Connor's decisions about the fundraiser, including the suggestion to make it '80s-themed.
Along with her long career as a comedian, Leggero boasts roles in a couple of big movies as well, such as He's Just Not That Into You and Let's Be Cops.
Miles Robbins - Aspen Bell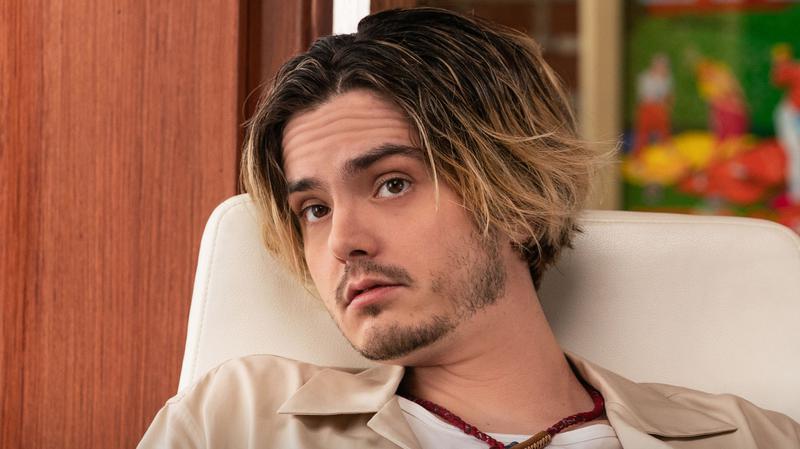 Miles Robbins' Aspen Bell is the man who buys Jack's company from him, taking things in a completely different direction, starting by firing anybody over a certain age and letting Jack and his friends go in the process.
The son of The Shawshank Redemption's Tim Robbins, Miles has made quite a career for himself as well with credits in Blockers and 2018's Halloween.
C. Thomas Howell - Ed Cameron 
C. Thomas Howell gets to go full-crazy-person in Old Dads as Ed Cameron, who Aspen hopes will become the face of the new campaign he's pushing with Jack's old company - not wanting fame.
Howell is known by many for his roles in numerous classic '80s movies such as E.T. the Extra-Terrestrial, Red Dawn, and The Outsiders.
Justin Miles - Travis Romine 
Bell's business partner in this film is Justin Miles' Travis Romine, who actually goes with Old Dads' core trio in search of Ed Cameron while showing that he may not be as progressive and up with the times as he lets on.
Miles played a minor role in the Season 1 finale of Marvel Studios' She-Hulk: Attorney at Law as one of the show's writers, and he also has roles in The Crazies and Let's Be Cops.
Paul Walter Hauser - Larry
Paul Walter Hauser is seen in Old Dads playing Larry, a housekeeper at the motel Jack stays at, although he's seen openly vaping while doing his job before getting into an argument with Jack.
Best known for his leading role as the titular character in Richard Jewell, Hauser's other past credits include fan-favorite films like Cruella, BlacKkKlansman, and I, Tonya.
Bruce Dern - Richie Jacobs
Coming in later in the film, two-time Oscar-nominee Bruce Dern plays an old and cranky rideshare service car named Richie Jacobs, who tries to help Jack and his friends get to the hospital in Old Dads' third act.
Dern was nominated for Oscar awards for his work in Coming Home and Nebraska, and he's also remembered for his role in Quentin Tarantino's The Hateful Eight.
---
Old Dads is now streaming on Netflix.
---
Richard Nebens joined The Direct in March 2020, now serving as the site's Senior Writer and also working as an assistant editor and content creator. He started his journalism career as a hobby in 2019 and is passionate about sharing news and stories from the entertainment industry, especially comic book movies, comedy, and sci-fi. Richard looks to expand his knowledge about movies and TV every day, and he is eager to stay locked into the latest releases and breaking news at every opportunity.