Marvel Studios is set to explore plenty of different worlds and locations in theaters and on Disney+ before the end of 2022. This includes Jersey City in Ms. Marvel, the tourist attraction that is New Asgard in Thor: Love and Thunder, and the technological wonderland of Wakanda in Black Panther: Wakanda Forever.
Ms. Marvel will include plenty of nods to the other MCU properties in its six episodes thanks to Kamala Khan being known as Marvel's biggest Avengers super-fan in her comic adventures.
The show's first trailer already teased some of Kamala's love for the heroes of the MCU with her makeshift Captain Marvel outfit and her impressive collection of Avengers t-shirts. Now, a new real-world piece of merchandising has indicated that yet another famed location will now be celebrated as a tourist attraction within the MCU.
Wakanda Open to MCU Tourists
Two new Ms. Marvel merchandise listings on Amazon teased new tourist attractions within the Marvel Cinematic Universe.
One shirt advertised "Avenger Tours" from AvengerCon in New Jersey. This included listings for Sokovia, Wakanda, and Upstate New York, all key locations for Marvel's biggest characters.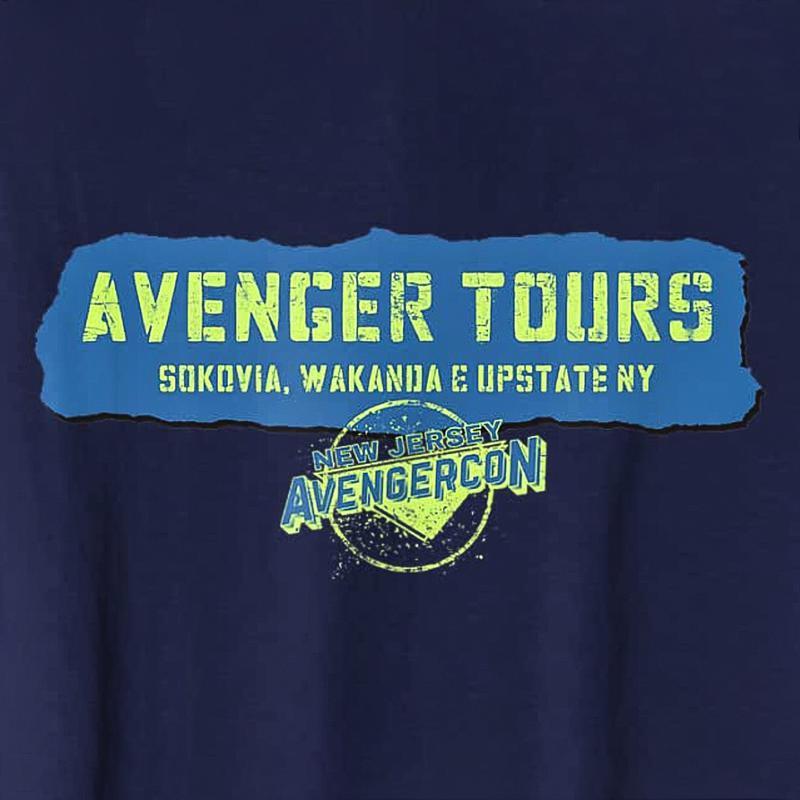 Another shirt advertised "Wakanda Tours," specifically focusing on the hidden African nation led by the Black Panther. The shirt includes options for six nights and 14 days as part of the in-universe package.
AvengerCon Promotes Wakanda & More on Disney+
Ms. Marvel has more than its fair share of merchandise teasing MCU connections, including nods to the Hulk and Thor from AvengerCon. This comes alongside Kamala Khan's major passion for Brie Larson's Captain Marvel, with whom she will join forces in 2023's The Marvels.
Now, Marvel Studios is adding Wakanda to the list of celebratory subjects for the newest MCU superhero arriving this summer.
Wakanda will of course be the center of attention in November's Black Panther: Wakanda Forever as the country reels from the loss of King T'Challa and fights for its safety against other nations. Even so, now that its borders are open after 2018's Black Panther, being a tourist attraction is now part of the nation's makeup as it ingratiates itself with its companions worldwide.
In the end, Wakanda will most likely remain another MCU Easter egg in this series with so many others already teased for inclusion. Even so, just a nod to the powerful African country will be meaningful for Kamala Khan as she proves her Avengers expertise to everyone around her.
Ms. Marvel will debut on Disney+ on June 8.