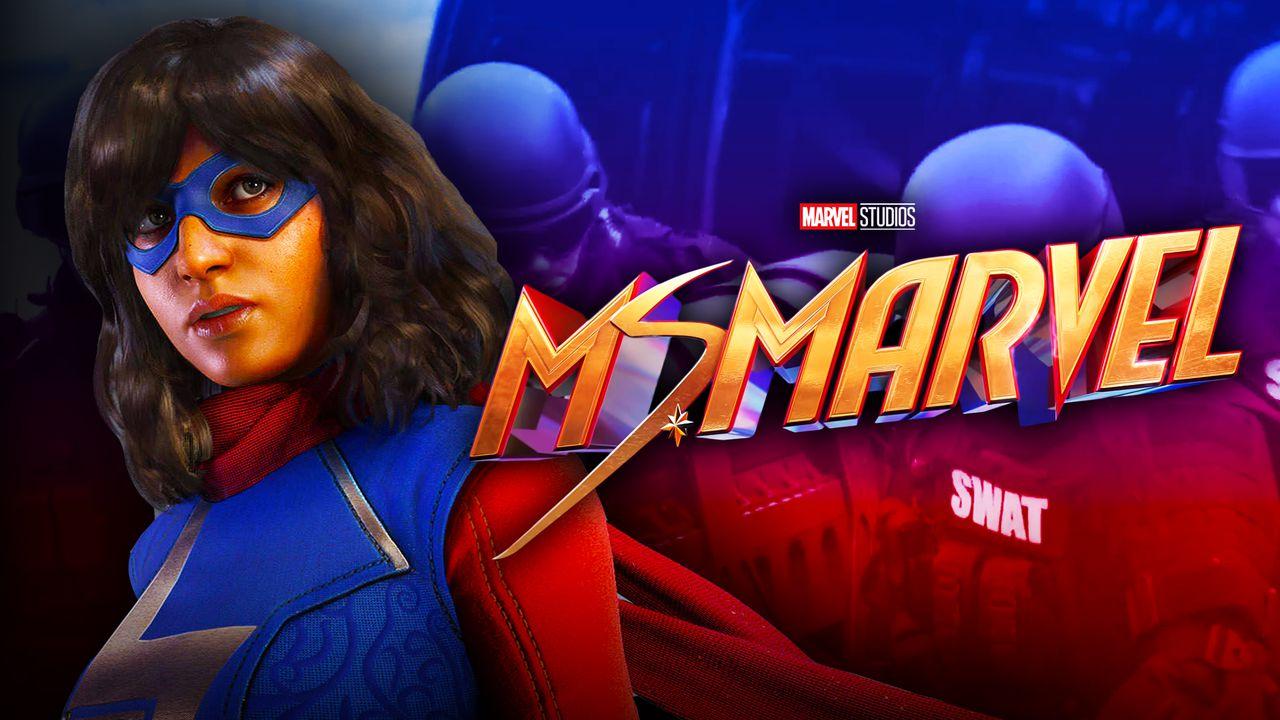 Marvel's slate of Disney+ original series has seen plenty of shifts since its initial reveal at SDCC 2019. While the slate started off with just a few series based on established characters, multiple series have since been announced introducing brand-new heroes to the MCU , many of whom have yet to be seen in live-action projects.
Not only that, but much like the movie line-up, the Disney+ schedule has seen a considerable number of changes to the release order. Possibly the biggest of these has been the fast-moving production of the Ms. Marvel series that will tell Kamala Khan's Inhuman origin story for the first time on screen.
Despite being a newer character for Marvel Studios, Kamala has seen a vast push across all media as the character continues to grow in popularity. The hero debuted in 2013 with an immensely popular comic run, and since then has played a leading role in the recent Avengers game from Square Enix .
Now the character is set to star in her own Disney+ series, which is expected to release later in the year with filming currently ongoing in Atlanta. Production is also preparing to move to Bangkok next month .
As filming of the Ms. Marvel Disney+ series continues in Atlanta, paparazzi have managed to acquire footage of some recently filmed scenes, seemingly revealing a SWAT team battle scene.
SWAT TEAM ROLLING ONTO THE MS MARVEL SET
A series of set videos and images posted by Atlanta Filming on Instagram has revealed a look at a scene involving both Kamala Khan and a SWAT team on the streets.
The first image shows Vellani masked up as she prepares to begin filming. It's unclear exactly what costume is hidden beneath her coat as the actress is yet to be seen in her superhero attire.
Much more interestingly, a police SWAT team is seen storming onto a street through an armored vehicle as they barricade off the street. It's not yet confirmed how Kamala Khan will fit into this scene.
IS KAMALA KHAN IN TROUBLE?
Obviously, there are so many interpretations of what exactly is going on in this scene. As the SWAT teams arrive in such huge armored vehicles, it's clear they're preparing for a fairly large scale fight.
Kamala wasn't seen in any of the footage, meaning it's impossible to tell how she may fit into these scenes. It's also unclear whether she will be taking the same side of the SWAT team or preparing to go against them.
Agents of S.H.I.E.L.D showed the world taking a tough anti-Inhuman stance throughout its run, meaning Kamala and other Inhumans could be seen as enemies by the government agencies of the series (should the series prove to be canon within the larger MCU).
With filming having lasted for several months and release set for later in the year, fans shouldn't be waiting much longer to see an official look at Ms. Marvel before it debuts on Disney+.
---
Sam Hargrave is the Associate Editor at The Direct. He joined the team as a gaming writer in 2020 before later expanding into writing for all areas of The Direct and taking on further responsibilities such as editorial tasks and image creation.