Mortal Kombat fans looking for more blood-thirsty fun on the big screen will not have to wait long for Mortal Kombat 2 to head theaters. 
Based on the hit fighting game franchise from Netherrealm Studios, Mortal Kombat dipped its toes back into Hollywood in 2021 after more than 14 years since its last film. 
This rebooted movie universe was quick to get a second movie announced with Moon Knight writer Jeremy Slater penning the script.
So with Mortal Kombat on the horizon, here is everything we know about the sequel.
When Is the Mortal Kombat 2 Movie Releasing?
Mortal Kombat 2 does not officially have a release date, but production on the film has gotten underway. 
On June 22, 2023, producer Todd Garner posted online (via X, formerly known as Twitter), saying "Off we go!:"
"Off we go! I'm thrilled to start & trust me, we've listened. We've learned from the mistakes & are committed to making the best 'MK2' ('Mortal Combat 2') possible. I, 100% support everyone's right to their opinion, but I have the right not to be abused & will block you. So…let's have an amazing ride!"
The film was being shot in Queensland, Australia (as previously confirmed by Garner), but production did not get very far, having been put on hold due to the ongoing SAG-AFTRA strike in Hollywood. 
Some had wondered if because of Mortal Kombat 2's Australian production location, it would be safe from the strikes, being deemed a truly international production (with actors signing under Australian contracts vs SAG ones).
Either way, production was halted whether because of its use of SAG actors or in solidarity with the rest of the industry. Caire Pullen, executive director of Australian Writers' Guild, explained in a conversation with Screen Daily, "It's safe to say that SAG-AFTRA joining the WGA on strike does make the issues more acute for screen workers all over the world:"
"It's safe to say that SAG-AFTRA joining the WGA on strike does make the issues more acute for screen workers all over the world, but frankly it should not have got to this point. Both strikes show there is a broader problem with how creative workers in the industry are treated. The studios have cost themselves more in lost production than it would have cost to pay the writers' claim in full; it's time to pay creatives properly, agree to fair terms and get back to work."
Given the first film started filming in September 2019 and was released in April 2021, one can start to predict when Mortal Kombat 2 will come to theaters. 
Mortal Kombat had to deal with a COVID-19 release and studios holding their movies during the height of the pandemic, but one could assume a similar delay in the production pipeline because of the ongoing job action in Hollywood. 
If that is the case, Mortal Kombat 2 should be expected to release sometime in November 2024 (roughly 17 months after its filming start date).
Will Johnny Cage be in Mortal Kombat 2?
After not appearing in 2021's Mortal Kombat (MK) film, some have wondered if the iconic MK character Johnny Cage will pop up in the sequel. 
Cage was first teased at the end of the first film, with protagonist Cole Young heading off to recruit the action movie star and martial artist.
The first sort of confirmation of the character in Mortal Kombat 2  came by way of writer Jeremy Slater. In an interview with ComicBook.com, Slater brought up that first movie tease, remarking "I think if he wasn't included in the sequel at all, it would feel very strange:"
"Johnny Cage is one of my favorite characters, and I think there's definitely a promise with the way the first movie ends of seeing Cole being like, 'Okay, my next stop is to go recruit Johnny.' So I think if he wasn't included in the sequel at all, it would feel very strange."
From there it was revealed that The Boys and The Lord of the Rings actor Karl Urban would take on the iconic role, with Mortal Kombat creator Ed Boon posting a picture online alongside the actor with the captions, "Heeeeeeeeeere's JOHHNY!"
Who Is Cast in Mortal Kombat 2?
Following the events of the first film, there are a few names one can expect to appear in Mortal Kombat 2 including movie protagonists Cole Young, Sonya Blade, and Jax, as well as franchise mainstays like Scorpion, Sub-Zero, and Liu Kang.
The Mortal Kombat is expected to include:
Lewis Tan - Cole Young
Lewis Tan's Cole Young is an original character created for the Mortal Kombat movie universe, and the avatar for the audience in the films. He is the descendant of the mythical Scorpion (aka the greatest warrior to ever live) and after getting the Dragon Mark is forced to partake in the upcoming Mortal Kombat tournament.
Jessica McNamee - Sonya Blade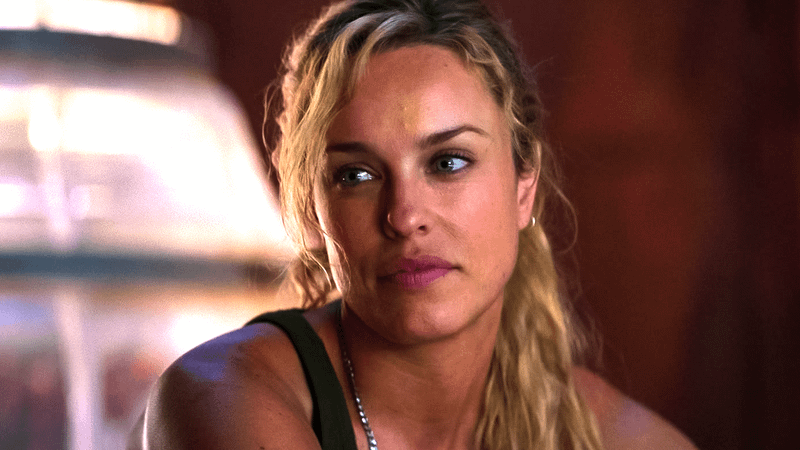 Sonya Blade (played by Jessica McNamee) is a fierce fighter who is recruited to the Special Forces by Mehcad Brooks' Jax. She lacks the dragon mark but looks to eventually partake in the Mortal Kombat tournament nonetheless, reluctantly helping to escort Cole Young to the temple of Lord Raiden.
Mehcad Brooks - Jax
Mehcad Brooks' Jax Briggs (aka Jax) is a Special Forces officer who also bears the Dragon Mark like Cole Young. Jax has spent his whole life trying to uncover the mysteries of the Mortal Kombat tournament, a curiosity that puts him in contact with Cole. 
Karl Urban - Johnny Cage
A newcomer in Mortal Kombat 2, Karl Urban as Johnny Cage will join the movie franchise after being teased back in 2021's Mortal Kombat. Cage is an action movie star and martial artist, known for his iconic sunglasses and Hollywood-worthy quips. 
Hiroyuki Sanada - Scorpion
Scorpion (played by Hiroyuki Sanada) is known in the Mortal Kombat universe as the greatest warrior to live. He is a master of the arts of ninjutsu; however, after dying and being banished to the Neatherrealm at the hands of Bi-Han, his soul has been trapped in eternal fire (hence his fire-wielding abilities)
Joe Taslim - Bi-Han/Sub-Zero
Joe Taslim plays Bi-Han (aka Sub-Zero). Known as the mortal enemy of Scorpion, Sub-Zero served as one of the antagonists of the first Mortal Kombat film. This assassin of the Lin Kuei clan is a Cryomancer, wielding the power of ice. 
Chin Han - Shang Tsung
Chin Han plays the Mortal Kombat film's version of the soul-stealing sorcerer Shang Tsung. This villainous master of magic was the primary antagonist of the first Mortal Kombat movie, having led Outworld to nine-straight victories over Earthrealm in the Mortal Kombat tournament. 
Tadanobu Asano - Lord Raiden
Tadanobu Asano's Lord Raiden is the champion of Mortal Kombat's Earthrealm. He grants sanctuary to all who bear the Dragon Mark, including franchise protagonist Cole Young. Having lost the last nine Mortal Kombat tournaments, Raiden does not have much hope for his latest group of heroes; however, things may be different this time around. 
Ludi Lin - Liu Kang
Playing Shaolin Monk Liu Kang is Ludi Lin. Lin's Order of Light warrior heralds from Earthrealm, using his fire-wielding abilities in combat. He is one of Lord Raiden's most fearsome warriors and is best friends with Kung Lao. 
Martyn Ford - Shao Kahn
Set to make his debut in Mortal Kombat 2 is Martyn Ford as the hulking tyrant Shao Kahn. Shao Kahn is one of the most celebrated and feared characters in the MK universe. He is the primary villain of the Morkat Kombat video games, sitting atop the Outworld throne and ruling over the Mortal Kombat tournament. 
Desmond Chiam - Edenian King Jerrod
Another newcomer entering the arena in Mortal Kombat 2 is Desmond Chaim as the Edenian King Jerrod. Jerrod plays a minor role in the MK video games, as the ghost of a former king of the Edenia empire. Jerrod, while not a primary fighter himself is the father of the fierce princess Kitana.
Ana Thu Nguyen - Queen Sindel
Queen Sindel succeeded Edenian King Jarrod after he fell in battle. Making her cinematic universe debut in Mortal Kombat 2, Sindel will surely play into the story with her daughter Kitana seemingly playing a big part in the sequel.
Adeline Rudolph - Kitana
Adeline Rudolph will appear in MK2 as the fan-favorite video game character Kitana. Kitana is the heir to the Edenian throne, being the daughter of King Jerrod and Queen Sindel. Kitana is best known for marching her army into Outworld to ensure the tyrannous Shoa Kahn never rises to power again, something that could be seen in the big-screen sequel.  
Tati Gabrielle - Jade
Jade (played by Tati Gabrielle) serves as one of Shao Kahn's assassins, as he aims to keep power over the realms. She is easily identified by her sharp lizard-like teeth and long tongue; however most of the time it is covered up by her iconic green mask.
Damon Herriman - Quan Chi
Damon Herriman will bring to life Quan Chi in Mortal Kombat 2, a master of dark magic and necromancy. This fearsome warrior calls the Netherrealm home and is a powerful enemy of both Earthrealm and Outworld.
What Will Happen in Mortal Kombat 2?
No plot details have been given about Mortal Kombat 2, but the first film may have hinted at where the series will go in this next chapter. 
In a conversation with The Direct, Mortal Kombat 2  writer Jeremy Slater called his script for the upcoming film "incredibly satisfying, and really exciting," potentially hinting at where the series could be headed:
"It's really fun so far. We're about halfway through the script. I'm working really closely with the director and the studios, and the game guys, and I think—I can't say anything about the actual story, but I think they definitely learned some lessons the last time around in terms of, 'Here's the stuff fans responded to, and here's what people liked out of the movie, and here's the stuff that didn't work out as well as we hoped.' So we're really looking at this as a chance to take everything that worked in the first one and do it even better and give the audience even more, and make something that is just incredibly satisfying, and really exciting, and unpredictable."
He added that the sequel will "embrace [the] weirdness" is known for:
"I don't think it's necessarily going to have the same tone as the MCU, but it's definitely going to have some of my sensibilities. That was part of my pitch to them. This is 'Mortal Kombat.' We have guys who are ripping off their faces and breathing fire—it's a weird universe, let's embrace some of that weirdness, and let's make a 'Mortal Kombat' sequel that no one is expecting and that can kind of sneak in and blow everyone away. We're still really early in that process, but I'm having a blast with this script."
Following the events of 2021's Mortal Kombat cinematic reboot, it seems all but confirmed the movie franchise is headed for the tournament the series takes its namesake from. 
At the end of the last movie series protagonist Cole Young was teased to be rounding up fighters for the upcoming clash of the titans, with a post-credits stinger setting up his recruitment of Johnny Cage (who will be played by Karl Urban). 
One would assume with these hints coming at the end of the first MK film that the sequel will be focused largely on the hunting down of Earthrealms best fighters, as well as the the inevitable battle to the death the Mortal Kombat tournament brings. 
---
Mortal Kombat 2 currently has not officially announced release timing.