According to a Marvel Studios executive, MCU fans can expect more horror-related movies and Disney+ series in the future. 
This follows what audiences have already in Phase 4 of the MCU, specifically with Werewolf by Night, but also Doctor Strange in the Multiverse of Madness and even elements of Moon Knight. 
Now that Phase 5 is officially underway and with Blade expected to begin filming in May, Marvel Studios suggests that monsters and magic are here to stay.
Marvel Studios Teases More MCU Horror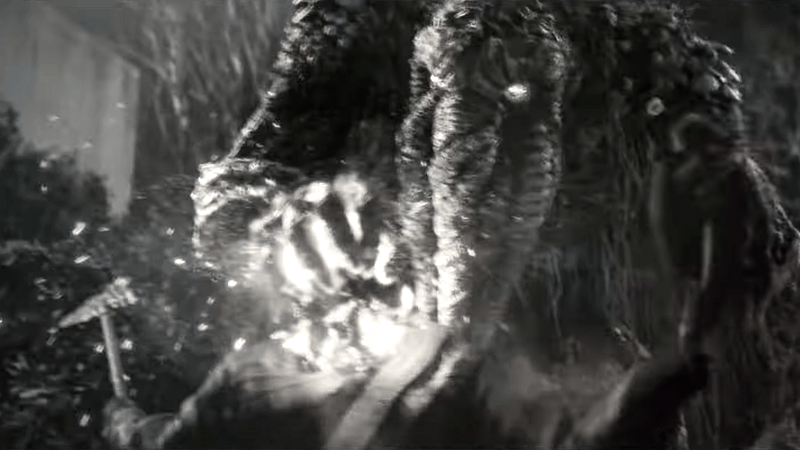 Marvel Studios Vice President of Production and Development, Stephen Broussard, teased more horror-focused MCU projects to come on the D23: Inside Disney podcast, saying: 
"If I have anything to do with it, Marvel will continue digging into the horror-verse, digging into the darker side."
When asked about last October's Marvel Studios Special Presentation, Werewolf by Night, and whether it has ties to Phase 5, Broussard referenced Paul Bettany's surprising MCU run, saying, "anything is possible in the MCU:"
"The answer is anything is possible in the MCU. The example I always like to cite is Paul Bettany was the voice of JARVIS in 'Iron Man,' just a disembodied robot voice and did an amazing job. All these years later, he's at the Emmys, nominated for playing Vision in this sitcom deconstruction. If you had asked me back then if we would end up there today, I never would have told you that that was even in the realm of possibility."
While that wasn't a "no" from the Marvel Studios executive, he confessed that Werewolf By Night was intended to be a "one-off holiday special." 
But at the same time, he feels that its characters - like Man-Thing - are "too cool to leave behind" and intends for Marvel to continue exploring "the horror-verse" and that "darker side:"
"So the special itself was made as this one-off holiday special, stylistic exercise with our good friend Michael Giacchino. But those characters, I mean, come on. They're too cool to leave behind. If I have anything to do with it, Marvel will continue digging into the horror-verse, digging into the darker side. There's so many great characters from the comics from that world. Elsa, as you mentioned, was fantastic, as played by Laura. I love Gael [Garcia Bernal]. I've always been a big fan of his. People really responded to his relationship with Ted, AKA Man-Thing. So, great characters there and just a great world, a great milieu."
Broussard wrapped up his comments by touching on the use of "place as a character" in the MCU, adding that those "darker corners" are "worth exploring:"
"I'm a big fan, if you look at the work that I've done individually here, of like, place as character. Whether it's the TVA, or the world of magic, and certainly the darker corners of the Marvel universe feel just as rich and worth exploring."
These statements echo what Werewolf by Night producer Brian Gay told The Direct, saying that the Disney+ special peeled "back the corner of the MCU" and that these monsters will "pop up again."
When to Expect More Marvel Monsters
Marvel Studios is no stranger to genre experimentation, but what's interesting about these claims is that it proves the horror genre is here to stay. 
At the moment, Blade and likely Agatha: Coven of Chaos are the best bets for where Marvel Studios will revisit monsters and horror-related elements. 
However, now that the MCU is headfirst into the Multiverse, just like Broussard said, "anything is possible."
Plus, there's also the potential for more Marvel Studios Special Presentations in the future which, to date, have been successful. 
Hopefully, fans will learn more about the studio's plans for Marvel's monsters and future projects in the months to come. 
Werewolf by Night is available to stream on Disney+.