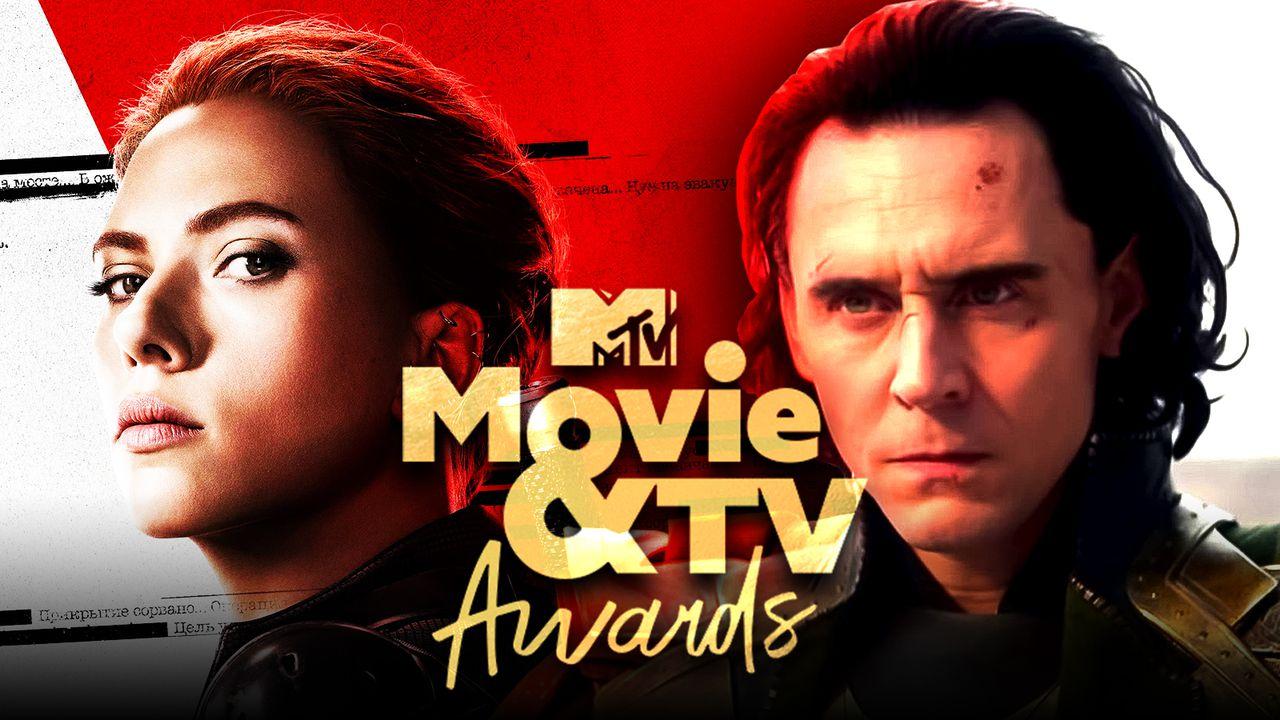 Marvel fans were treated to over two months of nearly uninterrupted weekly content in the form of the franchise's first two Disney+ original series. Now that WandaVision and The Falcon and the Winter Soldier have both come to an end, Marvel Studios is looking ahead to its next projects on the docket.
First up is the six-episode series Loki, which stars Tom Hiddleston as the titular God of Mischief and premieres on Disney+ June 9. By the time that show comes to an end, the film Black Widow starring Scarlett Johansson in a reprisal of her role as one of the original Avengers will have premiered both in cinemas and under the streaming service's Premier Access label.
This means that promotion for both projects is ramping up with new posters, new footage, and more. Marvel is even getting some awards show action, as an upcoming event is set to include exclusive footage from both Loki and Black Widow.
MARVEL AT THE MTV MOVIE AWARDS
As announced by Just Jared, exclusive new looks at Loki and Black Widow will be part of the MTV Movie Awards broadcast on Sunday, May 16. Scarlett Johansson will introduce the Black Widow footage, while Tom Hiddleston will present the preview of Loki.
Based on the press release's wording that Johansson will "be in attendance" while Hiddleston will "appear", it seems likely that the latter will be doing his introduction remotely as opposed to the former being in the building during the awards show.
AN MTV REPEAT FOR MARVEL
While Marvel loves to have the spotlight to itself and is known for withholding footage and announcements until the exact right moment, the studio is no stranger to dropping exclusive previews at various televised events. Just recently the studio showed a sneak peek of Loki during halftime of an NBA game.
This isn't even the first time MCU footage will be released at the MTV Movie Awards. Back in 2017, Tom Holland and Zendaya appeared to introduce an exclusive sneak peek at Spider-Man: Homecoming.
While Marvel Studios will be sharing the stage with some non-MCU projects like In The Heights and The Conjuring: The Devil Made Me Do It, the brand is so popular that it is likely to make an impact at any event it attends, whether others are there or not. Loki and Black Widow are both highly-anticipated projects, so many fans are surely anticipating seeing more from them before their respective imminent releases. 
---