The MCU's Wanda Maximoff has had quite the journey thus far. The fan-favorite character, played by Elizabeth Olsen, has been an ally of Ultron, a full-fledged Avenger, and the dangerous force of nature known as The Scarlet Witch.
In her most recent appearance in Doctor Strange in the Multiverse of Madness, she took a turn for the villainous after being corrupted by the dark magic tome known as the Darkhold. 
Wanda is extremely popular with the fanbase, so much so, that a large contingent of die-hards want nothing more from the MCU than a Scarlet Witch solo series or film. And while nothing concrete has been announced by Marvel Studios, the publishing arm of the company announced something that may satisfy fans for a while.
Wanda Maximoff Receives Solo Comic Title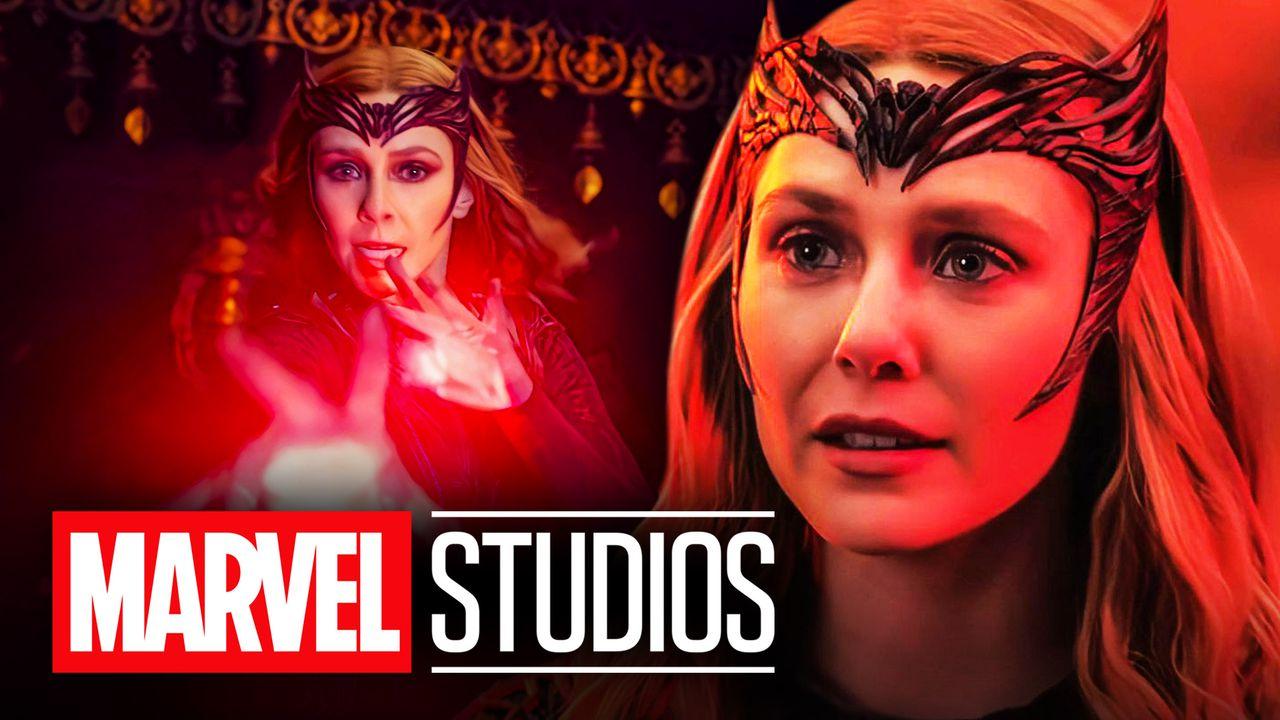 The official Marvel website has announced that the Scarlet Witch will be starring in her own comic book that will be available for purchase in January. Check out the press release for the new comic below.
The press release begins by outlining some of the talent involved in the book, including artist Sara Pichelli.
"The Scarlet Witch will return in January in a brand-new ongoing solo series!

A groundbreaking new chapter for one of Marvel Comics' most beloved characters, SCARLET WITCH will be written by Steve Orlando, known for his thrilling current run of MARAUDERS (2022) and last year's DARKHOLD (2021) saga, and drawn by artist Sara Pichelli, the superstar talent known for her acclaimed work on titles such as ULTIMATE COMICS SPIDER-MAN (2009). Together these two comic powerhouses will open the door to a new era of adventures, mysteries, and quests that only a hero with Wanda Maximoff's breathtaking and unmatched mystical abilities are fit for!"
Some of Wanda's comic exploits are discussed, including the fact that she has recently gone through a redemption arc.
"Following her redemption in the pages of X-MEN: TRIAL OF MAGNETO (2021), Wanda is reborn as the hero the Marvel Universe needs her to be! Making the most of her fresh start, Wanda uses her powers in a glorious new way and embraces a new calling to help those who need it the most. Experience one the most powerful magic-wielders on the planet at her very best in the series Scarlet Witch fans have been asking for!"
A synopsis of the upcoming story is given, which teases "a terrifying story of a town gone mad."
"There is a door that appears only to those who need it most, who have no one else in the world to turn to. On the other side of this door is a mysterious witchcraft shop. Friend or foe, human or otherwise—if your need is great and your hope is gone, there you will meet the SCARLET WITCH! Wanda Maximoff is familiar with hitting rock bottom—and now that she's finally found peace, she's pledged all her power to help others who are languishing at their lowest. But when a woman falls through Wanda's door with a terrifying story of a town gone mad, the Scarlet Witch will have to muster her wits and chaos magic to deal with an insidious threat!"
The book's writer Steve Orlando had the following to say about the upcoming run:
"Since I first stepped into the House of Ideas, the Scarlet Witch has been with me—in fact, she was the star of my first Marvel work ever, kicking ass, weaving spells, and humbling Doom in DARKHOLD! So, there was no way I could pass up the chance to work on SCARLET WITCH. Wanda Maximoff has finally broken free of the shadows she's wrestled with for years. And now? Sara Pichelli, Russell Dauterman, and I are unveiling the next chapter of her powerful, improbable, magical life. When you have nowhere else to turn...you turn to the Scarlet Witch. And God help anyone who gets in her way."
Sara Pichelli added that she "can't wait" for readers to get their hands on this new Scarlet Witch comic.
"You have been waiting Scarlet Witch solo return for so long! Finally that time has come and I'm truly honored my art was chosen to make this happen. Can't wait for you to see the book."
And here's a look at the cover art for the first issue:
A Case of Marvel Brand Synergy?
As discussed above, there are tons of MCU fans who want the Scarlet Witch to receive her own solo project on-screen. So, could this new comic be hinting at just that?
Marvel and Disney do like their synergy. Marvel Comics will often publish collected editions of certain characters just before a new character is about to be introduced into the MCU. 
What's more is that this sense of symbiosis is a two way street; When 20th Century Fox still owned the film rights to the X-Men and the Fantastic Four, Marvel Comics was forced to begin writing out those characters from the pages of the books entirely.
So, clearly, Marvel takes this sort of thing very seriously, and they likely have tons of market data to back up their decisions. But does this all really mean that Wanda could return in her own MCU movie or show? It's difficult to say. Fans know that Kevin Feige announced a full slate of upcoming dates for Marvel projects at San Diego Comic-Con, but didn't disclose any of the titles. It's quite possible that one of those unnamed installments is a new Scarlet Witch adventure.
At any rate, Wanda Maximoff's popularity remains red hot, and even though no further appearances for the character are currently announced, viewers can see her break bad in Marvel Studios' Doctor Strange in the Multiverse of Madness.