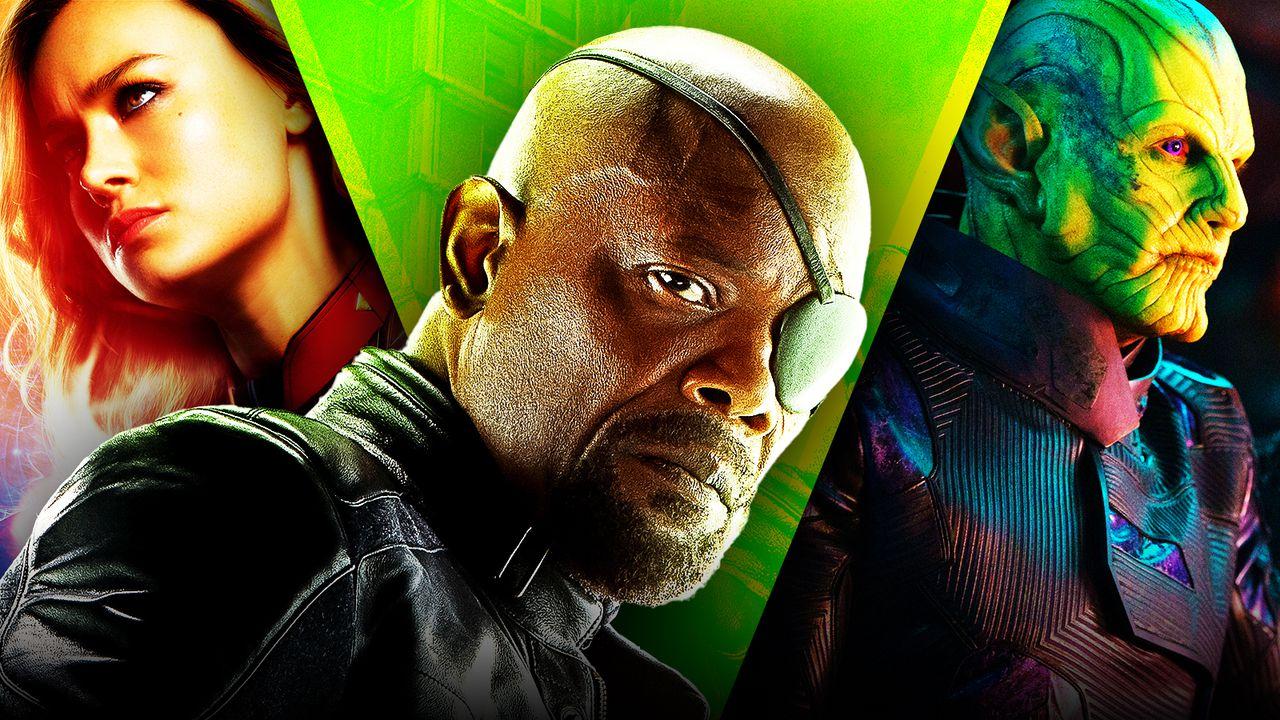 2021 has started out well for MCU fans. Marvel Studios has now released three television shows and a movie with another Disney+ outing having just started up in the form of What If...?, and then another movie right around the corner with Shang-Chi.
After that, assuming the Delta variant doesn't cause more trouble, the year will round out with two more films and one final streaming show. Then, of course, comes 2022, which will bring with it even more projects than this year. The amount of projects in the works for Marvel fans is simply insane, but, hey, the more, the merrier.
One of those many stories in development is a loose adaptation of the classic Marvel Comics storyline Secret Invasion, which tells a tale of the shape-shifting Skrull race infiltrating the Earth's infrastructure and starting a hostile takeover from within.
Not much is known about how Marvel Studios is going to adapt the storyline, but there has been plenty of casting news hitting the web, such as Game of Thrones actor Emilia Clarke landing a leading role in the show.
Now, returning actor Samuel L. Jackson has taken to Instagram to tease the potential start of filming for Secret Invasion alongside a look at his famous facial hair.
NICK FURY IS BACK
On Instagram, actor Samuel L. Jackson posted a photo of the facial hair prosthetics for his classic character of Nick Fury.
Alongside the image, Jackson also wrote a small message, asking everyone to "guess what time it is:"
"Guess what time it is! Back in the box, just in The Nick of time!#rested&readytogo#whoyagoncall"
There's no mention of what specific project this is for, but it's likely to be for Secret Invasion, which is set to begin production soon and also be Jackson's next stint in the MCU. 
As the Captain Marvel sequel, The Marvels, recently began filming in London, it's possible that Jackson could be teasing Nick Fury's return to the Brie Larson-led franchise as well.
The photo can be seen below:
FURY'S NEXT MARVEL GIG
The last time fans saw Nick Fury was in Spider-Man: Far From Home, though, as it would so happen, most of the time the character was on screen he was secretly a Skrull—his true form being Talos from Captain Marvel. It wasn't an evil ruse, however. This is something fans will likely see throughout a show such as Secret Invasion.
He wasn't the only one who was hiding in plain sight, as Maria Hill ended up being Talos' wife. The film's post-credits stinger showed the real Nick Fury lounging around in the massive spaceship/station alongside an armada of other Skrulls. It's a safe bet that this is where fans will pick up with the former SHIELD Director.
There's also a good chance fans may be seeing Monica Rambeau join the action. The character isn't officially set to join Secret Invasion just yet, but the end of WandaVision teased that as her next destination. Still, it could also have been set up for The Marvels.
There's no official release date set for Secret Invasion, but it's safe to assume that the show will bow in 2022, with production set to begin imminently.