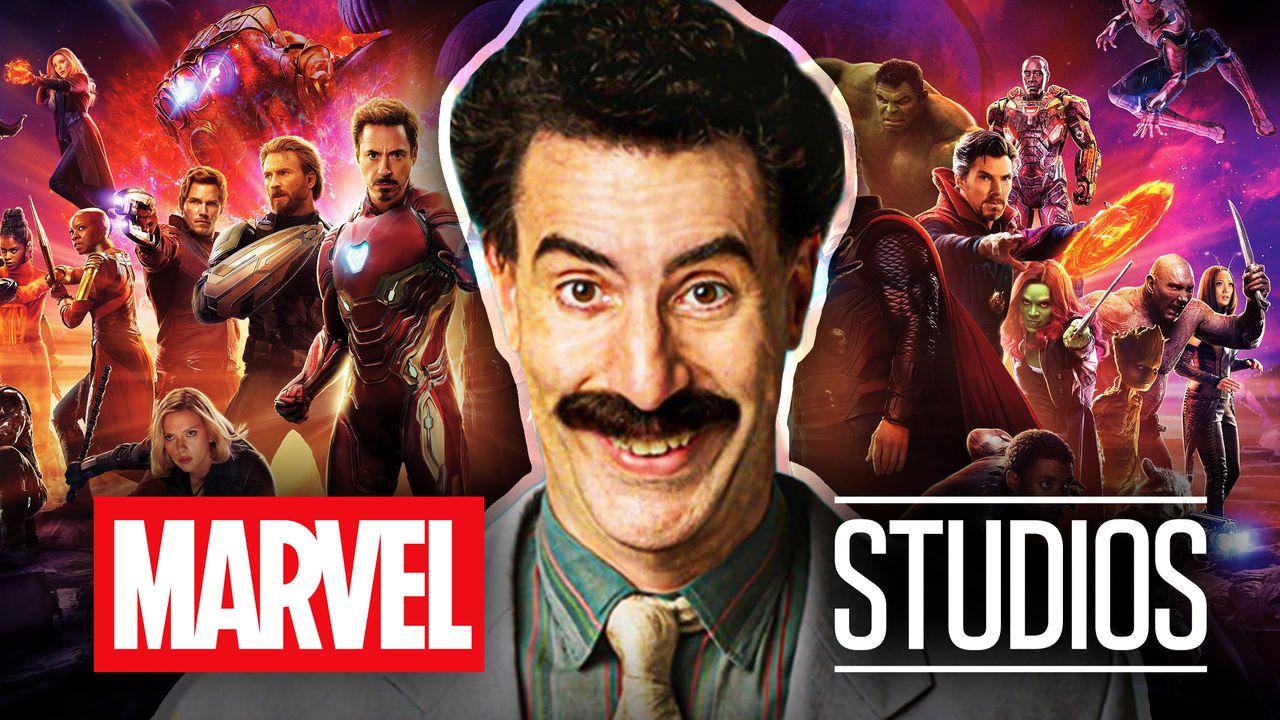 New copyright information finally confirmed Sacha Baron Cohen's upcoming role in a Marvel Studios Disney+ series.
Sacha Baron Cohen is known far and wide for his at-times provocative and satirical movies. His film Borat, in particular, was a ubiquitous cultural phenomenon in the mid-to-late 2000s.
The actor/comedian has long been indicated to have accepted an MCU role, with his rumored character in question being none other than Mephisto, essentially the Marvel Universe's version of the Devil.
Sacha Baron Cohen Officially Confirmed for the MCU
Marvel Studios, via a recent copyright filing, confirmed that Sacha Baron Cohen is featured in the main cast of the MCU Disney+'s Ironheart, indicating his role in the series is substantial.
It's worth noting that this copyright filing listed his character as "Mystery Man," which could have been done to obscure his actual role. 
This is significant because previous reports placed Baron Cohen as playing the demonic Mephisto. Yes, this is the same Mephisto for whom everybody was champing at the bit to see in 2021's WandaVision. Baron Cohen's name didn't come to be associated with the character until later, however.
Rumors swirled of the Borat star's involvement in a Marvel project for a while. There was also word of the actor being the recipient of his own Disney+ Special Presentation, although this was ultimately debunked.
Sacha Baron Cohen as Mephisto? Very Nice!
So what would a character such as Mephisto even be doing in a series like Ironheart? One would think the adventures of Dominique Thorne's Riri Williams would be predominantly technology-based, which are not exactly a logical place for the comic book equivalent of Satan.
The answer may lie in the show's villain: Parker Robbins aka the Hood (played by In The Heights' Anthony Ramos) Like his supervillain name would suggest, Robbins wears a magic hooded cloak that grants him otherworldly powers.
These powers are so otherworldly that, in the MCU, they might originate from the Bad Place, lorded over by Mephisto. This could likely be how Sacha Baron Cohen's character enters the series. Perhaps the Hood doesn't know the abilities he's using draw upon such an ancient evil, and Mephisto makes his presence known to enlighten him.
Marvel Studios' Ironheart is presently without an announced release date, but recent word pointed to September 3, 2025.
---
Jennifer McDonough has been a writer at The Direct since its 2020 launch. She is responsible for the creation of news articles and features. She also has a particular affinity for action figures and merchandise, which she revels in discussing in the articles she writes, when the situation calls for it.