Marvel Studios might be considering some big changes for the ending of the Multiverse Saga, Phase 7, and Avengers: Secret Wars.
A report circulated in December that Marvel Studios was dissatisfied with the quality of Phase 4 and how the projects had been received. This has supposedly led the studio to reevaluate and make changes to its Phase 5 and 6 plans to ensure better quality control. 
Marvel Studios has clearly already begun putting this plan into effect with a slew of recent release delays.
So, while all bets are off for what may be scrapped, delayed, or changed next, a new rumor has indicated major changes for the climax of the Multiverse Saga.
Marvel Studios' Multiverse Saga Possibilities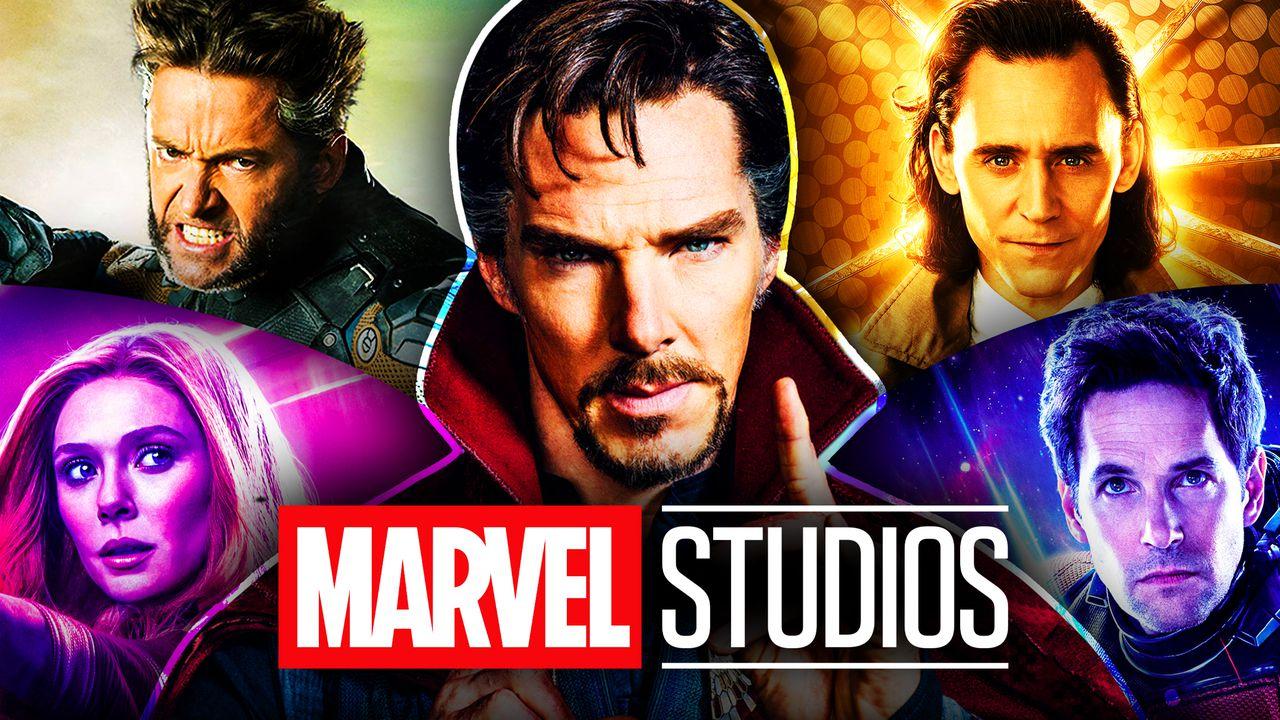 According to the trusted sources of the Marvel Studios Spoilers subreddit moderators, Avengers: Secret Wars and the climax of the Multiverse Saga may be set to receive some major changes.
The rumor claims Marvel Studios is having "very, very early talks" of splitting Secret Wars into two parts, thereby stretching the conclusion of this saga into three movies when counting The Kang Dynasty.
These changes could even see Phase 7 pulled into the Multiverse Saga, which would leave this saga covering Phases 4 to 7. However, the post clarified their source was "unsure" of that detail.
With regard to the movies coming before Secret Wars, Doctor Strange 3 is said to be among them. The rumor notes that almost all the movies released after The Kang Dynasty and before Secret Wars will take place in the Battleworld universe.
Disney currently has three untitled MCU movies scheduled to release between May 2025's The Kang Dynasty and May 2026's Secret Wars. Those mystery movies will open on July 25 and November 7 of 2025, with a third coming on February 13, 2026.
A previous rumor claimed Marvel Studios intends to release Doctor Strange 3 before Avengers 5. As the studio currently has no vacant release dates before May 2025's The Kang Dynasty. Although that rumor also signaled the Avengers sequel will move to 2026. 
Is Marvel Studios Making Secret Wars Even Bigger?
Marvel Studios and writer Michael Waldron are currently developing the script for Avengers: Secret Wars. As the movie comes together, it will be becoming increasingly apparent how this story should best be told and what plot points need to be introduced before it.
So, while it may sound concerning to hear the number of structural changes potentially being considered for Avengers 6 and the end of the Multiverse Saga, this can only be seen as a good thing. Clearly, Marvel Studios learned its lessons from the reception to Phase 4.
Secret Wars is truly a huge story with plenty of storytelling opportunities. Marvel Studios clearly sees that opportunity if it's not only considering spreading the movie into two parts, but also turning the movies around it into connected tales within Battleworld.
For those who are unaware, Battleworld was a patchwork world that was created during Secret Wars from the spare parts of the universes that were destroyed by Incursions during the collapse of the Multiverse. 
If the movies between The Kang Dynasty and Secret Wars all take place on Battleworld, that would indicate its creation may serve as the cliffhanger to Avengers 5, thereby setting up the sequel and other MCU projects to explore it further.
Looking at Marvel Comics, the biggest crossover events have long led to tie-in comics that only serve to expand on the story. Now, it appears Marvel Studios may be aiming to bring this picture to the MCU, with certain movies or shows serving as a tie-in to the Avengers movies.
Nonetheless, all these talks are clearly still in the early stages, Secret Wars is still over three years away after all. But the thought of splitting the story into two movies and potentially even continuing the Multiverse Saga into Phase 7 indicates Marvel Studios thinks it may need more time and projects to do this story justice.
So, with all these changes being considered, fans shouldn't be surprised if The Kang Dynasty and Secret Wars end up getting delayed. But for now, Avengers 5 hits theaters on May 2, 2025, and Avengers 6 will follow on May 1, 2026.