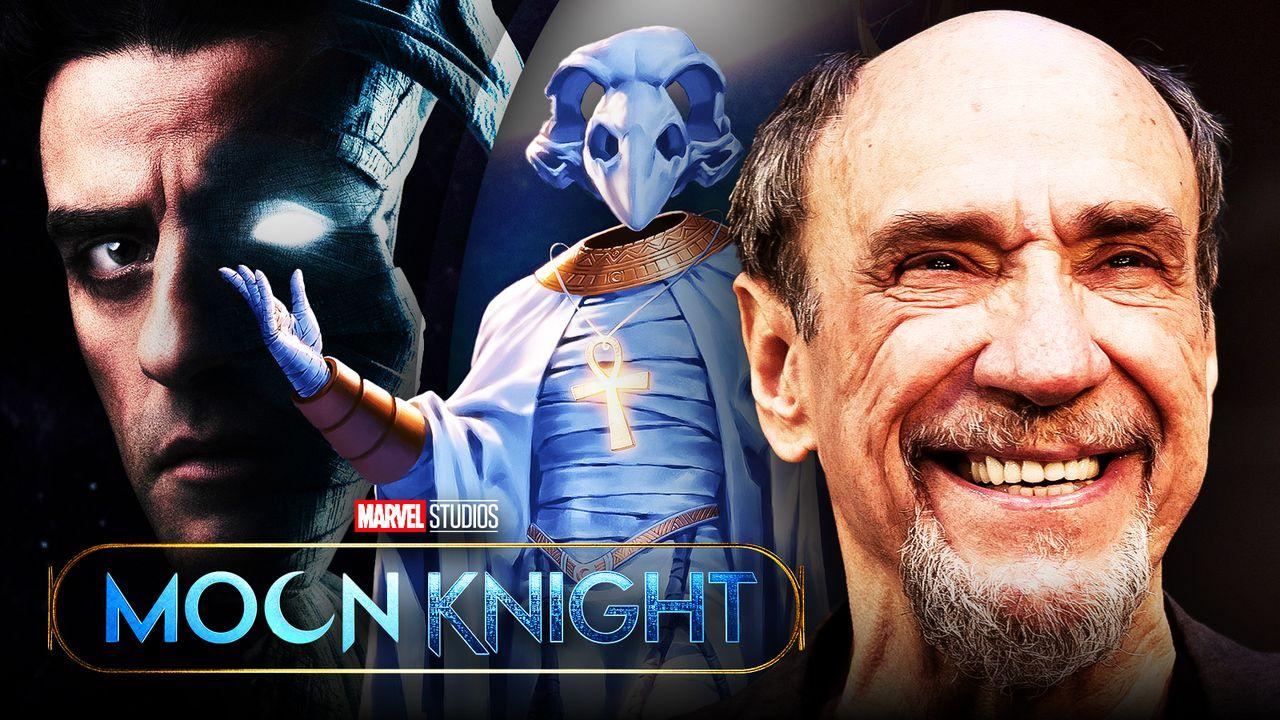 Moon Knight is set to explore a whole new side of the Marvel Cinematic Universe by introducing a more brutal superhero alongside interesting Egyptian mythology. The titular antihero is portrayed by Oscar Isaac (Star Wars: The Rise of Skywalker), with the actor playing different personalities due to the character's dissociative identity disorder. Aside from a mild-mannered Steven Grant, Isaac will also play the likes of Marc Spector, who is a former mercenary, and Mr. Knight, the hero's detective persona. 
In the series, Isaac's Marvel hero will be pitted against Ethan Hawke's Arthur Harrow, a mysterious scientist who has sinister plans. So far, the two actors are front and center in promotional footage, which makes sense since they are the prominent figures in the series. 
Despite that, there are other actors who have either been rumored or reported to join Moon Knight. May Calamawy (Ramy) is reportedly playing a key character in the series, while Dina Shihabi (Daredevil) is rumored to be in consideration for an unknown role.
Now, it has been confirmed that another Oscar-winning actor has joined the MCU series. 
Oscar-Winning Actor Joins Moon Knight 
Disney officially revealed that F. Murray Abraham joined Moon Knight as the voice of the Egyptian Moon god Khonshu. 
Abraham won an Academy Award for Best Actor for his role as Antonio Salieri in 1984's Amadeus. Abraham is also known for his previous roles in The Grand Budapest Hotel (2014), Inside Llewyn Davis (2013), and Star Trek: Insurrection (1998). 
F. Murray Abraham's Significant MCU Role
F. Murray Abraham's inclusion in Moon Knight is an added boost for the series, especially considering the actor's impressive resume. Abraham joins fellow Oscar winners such as Brie Larson, Anthony Hopkins, Angelina Jolie, Lupita N'yongo, and Gwyneth Paltrow in the MCU. 
Abraham is no stranger to lending his voice to different characters after portraying characters in 2018's Isle of Dogs and 2019's How To Train Your Dragon: The Hidden World. This is on top of the actor's background in doing voiceover work for commercials. 
Khonshu is expected to have a significant role in Moon Knight since the Egyptian god is the one who gave Marc Spector his powers. This means that Abraham will spend more time voicing the character in the series, and it also opens the possibility of him returning for future projects involving the dark antihero due to Khonshu's close ties with Marc Spector. 
In the comics, Moon Knight's push-and-pull relationship with Khonshu has been well documented, with both characters having a contentious relationship throughout. The Disney+ series may adopt some aspects of that relationship in live-action, thus giving Abraham more chances to showcase his talent in voicework opposite Oscar Isaac. 
In addition, given that Thor: Love and Thunder will do a deep dive into the concept of gods due to Gorr the God Butcher's inclusion, it's also possible that Khonshu will be featured in a cameo, meaning that Abraham could reprise his role on the big screen. 
Moon Knight is set to premiere on Disney+ on March 30, 2022.