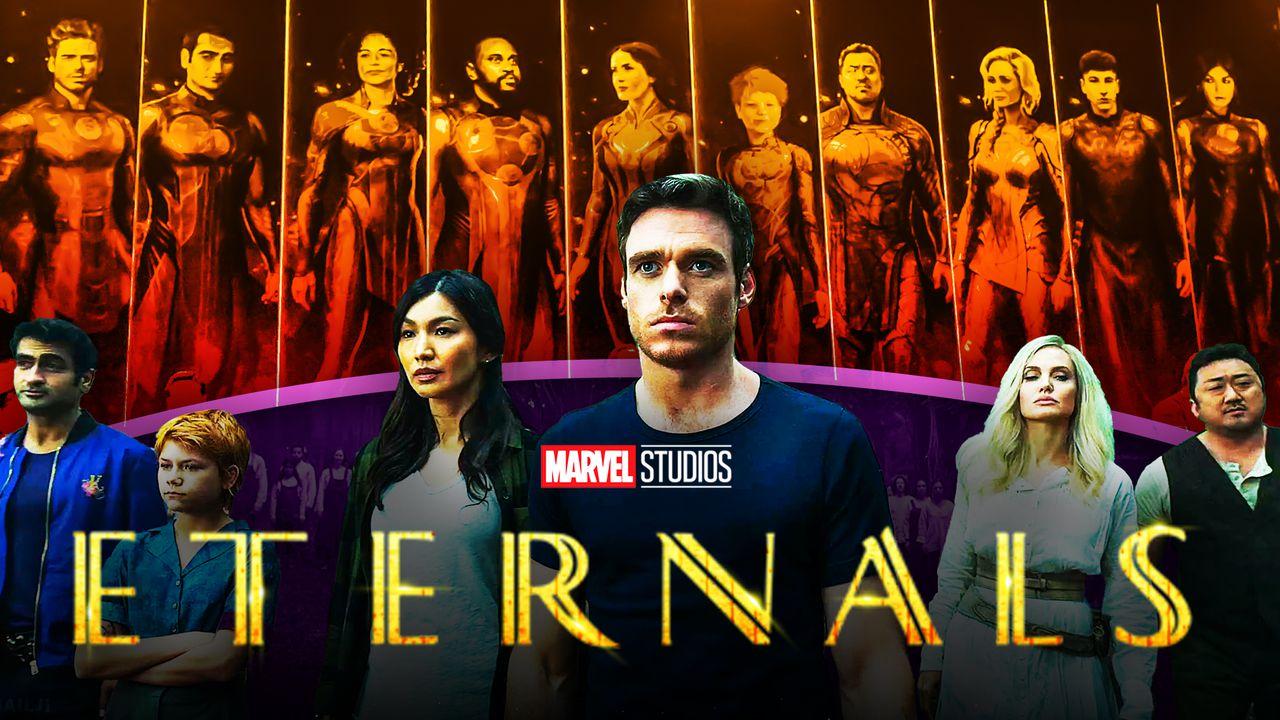 Marvel reconfirmed its Phase Four slate this past week with a new sizzle reel of the more than ten films coming out in the next three years. 
This video gave audiences their first glimpse of footage from Eternals, which stars an A-list cast including Angelina Jolie, Richard Madden, Salma Hayek, and Kit Harington, amongst others. Eternals has been shuffled around the Marvel slate a few times but will finally be released on November 5.
Hopes are already high for the Chloe Zhao-helmed film, especially coming off the back of Zhao's recent Oscar win along with Kevin Feige's comments that her Eternals pitch was one of the best he'd ever heard. Even though the film hasn't been released yet, it seems Marvel is already looking to the future of Eternals.
IS MARVEL ALREADY PLANNING AN ETERNALS SEQUEL?
In a recent episode of his YouTube show, movie pundit John Campea revealed that Marvel Studios already has plans for an Eternals 2 film. Campea said he reached out to someone "more inside the situation" than he is to find out why more Marvel sequels weren't included in the studio's latest sizzle reel.
This insider responded with:
"It's basically the same reason Avengers 5 and Eternals 2 weren't announced. They were only announcing those films up to 2023 that have verified release dates. There are over 20+ projects on the board."
Campea added to this response, saying "we all know there's going to be an Avengers 5 and there's going to be an Eternals 2."
MARVEL HAS FAITH IN ETERNALS
The news that Marvel is moving ahead with an Eternals sequel is brand-new information for many. If true, it goes to show that The Big M has plenty of confidence in this upcoming crop of new characters.
With over 20 MCU projects coming down the pipe, there's plenty of room for sequels to develop out of Marvel's Phase 4 films. Some of these sequels are easy guesses, like an eventual Avengers 5 film. Given the anticipated success of Eternals, it makes sense that Marvel would want to continue to build a franchise with this talented cast, making it another safe bet. 
Seeing as no films have been announced post-2023, it seems like Eternals 2 might be part of Marvel's Phase 5 slate. This could also be where films like Deadpool 3 and Blade end up seeing as they weren't included in this latest round of announcements.
You can see the full discussion about the Eternals sequel below at the 2:18 mark.
---
Lauren Rouse has been a writer at The Direct since the site launched in 2020. She has a huge passion for everything pop culture and currently writes news articles for the Marvel, Star Wars, DC and video game branches.