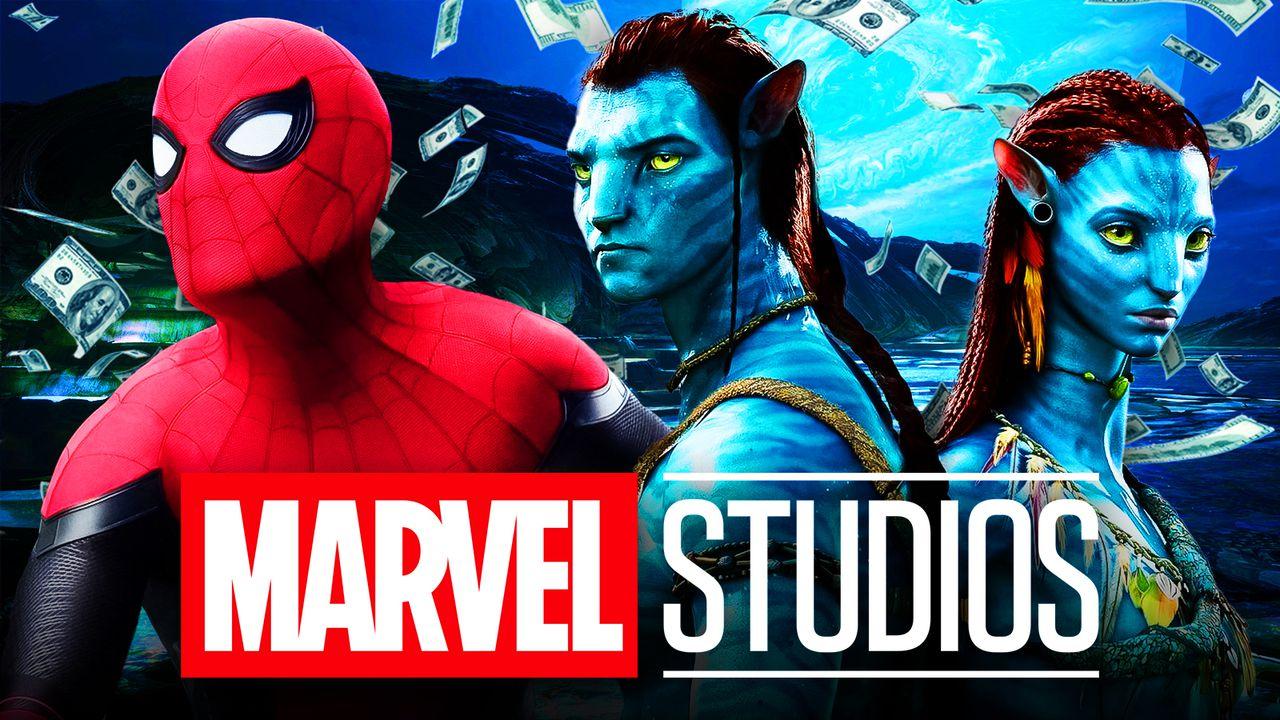 Spider-Man: No Way Home was always slated to be a massive box office hit and the biggest entertainment event of 2021. Between Doctor Strange's involvement, Far From Home's game-changing cliffhanger, and all evidence pointing to Tobey Maguire and Andrew Garfield returning, anticipation for the Multiversal event reached levels on-par with 2019's Avengers: Endgame​​​​.
Tom Holland's latest Marvel outing now sits as the third highest-grossing domestic release of all-time at around $760 million and the sixth globally with a whopping $1.8 billion. These substantial accomplishments came as a shock to many as movie theaters continue to be hindered by the ongoing COVID-19 pandemic and no theatrical release in China.
As No Way Home continues to succeed at the box office, a Marvel Studios executive has reacted to the Spider-Man flick's latest record.
Spider-Man: No Way Home Beats Out Avatar
Spider-Man: No Way Home recently beat out Avatar to become the third highest-grossing film of all-time in the United States as it crossed $760 million in box office revenue.
In a recent Instagram post, Marvel Studios president Victoria Alonso reacted to the record sharing her "[immense pride]" for the team as well as her gratitude towards the audience for their "love and support:"
"No caption needed. I'm immensely proud of the 'Spider-Man: No Way Home' team and forever grateful to the audience for the love and support."
No Way Home's Shock Box Office Success
After rumors of characters returning from across the Multiverse, promises of links to Doctor Strange in the Multiverse of Madness, and Spider-Man: Far From Home's crazy cliffhanger, it seemed inevitable that No Way Home would be a box office hit.
But in an age where the global pandemic continues to hinder the box office, keeping fans hesitant to enter packed movie theaters, there was some doubt whether No Way Home could truly reach its full potential. Despite this, the highly-anticipated threequel overcame the odds to break box office records and surprise many.
Pre-release box office projections placed No Way Home's total domestic gross between $375 million and $525 million, a prediction it has now beaten by upwards of $200 million, a truly insane accomplishment.
No Way Home currently sits as the sixth highest-grossing film globally, third domestically, and it earned the second-biggest theatrical opening of all time behind only Avengers: Endgame. After reaching these heights even with restrictions and no Chinese release, perhaps the wall-crawler blockbuster could have shot even higher in another corner of the Multiverse.
The Multiversal epic still has a long way to go before it moves any further up the domestic or global box office ladder, meaning this is probably the end of the road for No Way Home breaking box office records. But following on from the chaos of No Way Home and with promises of even more returning fan-favorite heroes, Doctor Strange in the Multiverse of Madness has the potential to climb even higher this summer.
Spider-Man: No Way Home still playing in theaters around the world and has its digital release slated for March 1, 2022.
---
Release Date
December 17, 2021
Platform
Theaters
Sam Hargrave is the Associate Editor at The Direct. He joined the team as a gaming writer in 2020 before later expanding into writing for all areas of The Direct and taking on further responsibilities such as editorial tasks and image creation.