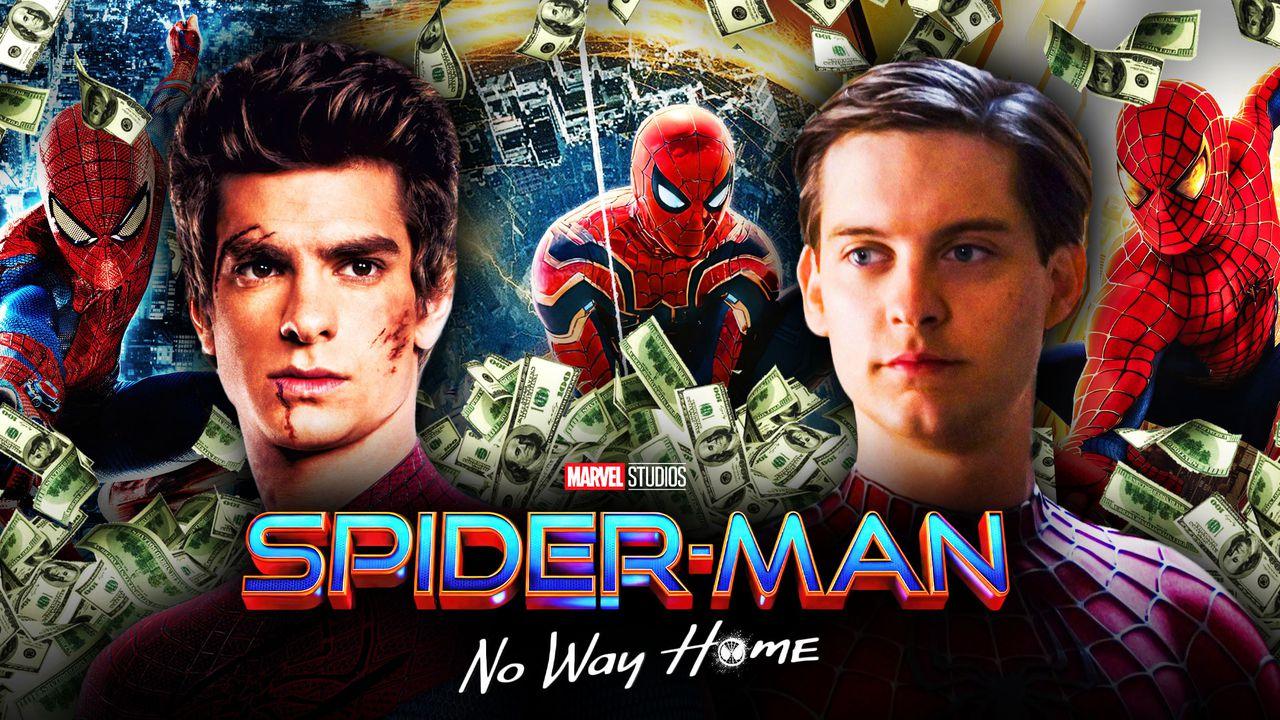 Marvel Studios continues to be a champion of Hollywood even through the toughest of times as many recent MCU releases overcome the pandemic to produce respectable box office revenue. Spider-Man: No Way Home demonstrated this more than ever as the Multiversal threequel became the biggest film since COVID-19 began in a matter of days and quickly went on to become the first billion-dollar grossing movie since 2019.
With No Way Home under two weeks into its theatrical run, it remains hard to determine where it may be going and how high the final figures will be. Although, as the Spider-Man flick continues to shatter records and surprise analysts even through the pandemic, many have been left speculating what its performance could have looked like in a coronavirus-free world.
Recently released statistics have offered the best indication yet of what No Way Home's final box office gross may be and how it could result in record-breaking profits. 
How Much Will Spider-Man: No Way Home Profit?
Deadline recently published a report detailing industry forecasts for Spider-Man: No Way Home at the box office, revealing expectations of record-breaking profits.
The Multiversal blockbuster celebrated the festive season in style by crossing the billion-dollar mark on Christmas day. By all accounts, this already leaves No Way Home with an estimated $242 million net profit once all costs are factored in.
Provided no sudden changes to COVID-19 restrictions or the wall-crawler threequel's current box office path, analysts predict the profits could eventually triple to reach $610 million, a record-breaking figure for Sony. This projection is based on a currently forecasted $1.75 billion final box office for No Way Home at the end of its theatrical run.
Having covered 25% of the estimated $200 million production costs, Disney and Marvel Studios are expected to leave with the same share of No Way Home's profits which are currently forecasted to be around $152.5 million.
These projections also place No Way Home on track to become Sony's most profitable flick of all time with more than Homecoming's $200 million and Far From Home's $339 million combined. 
Sony's Spiderverse team-up is also poised to become one of the most profitable MCU outings to date as it beats out Avengers: Infinity War's $500 million although falls short of Endgame's estimated $900 million net profit.
Spider-Man Continues to Swing High
As would be expected, the recent report reveals No Way Home to have had the highest production budget of the trilogy with $200 million compared to Homecoming's $175 million and Far From Home's $160 million.
The Multiversal epic miraculously managed to overcome the pandemic to surpass its predecessors even while notably missing out on a Chinese release due to new restrictions in the region. China made up just under $200 million of Far From Home's $1.13 billion global gross, demonstrating the impact of the Asian country's market.
Having become the first film to cross the billion-dollar mark since 2019's The Rise of Skywalker, Spider-Man: No Way Home has truly been a milestone in Hollywood's pandemic recovery and exactly the blockbuster event the industry needed.
Moving into 2022, as the world continues to battle the recently discovered Omicron variant, Hollywood presents a truly ground-breaking slate of movies for the year which ought to continue to help in the pandemic recovery process.
With Marvel releasing three highly-anticipated sequels featuring Black Panther, Doctor Strange, and Thor, while DC debuts The Batman, Black Adam, The Flash, and an Aquaman follow-up, there's plenty to look forward to for comic book moviegoers.
Spider-Man: No Way Home is playing now in theaters around the world.