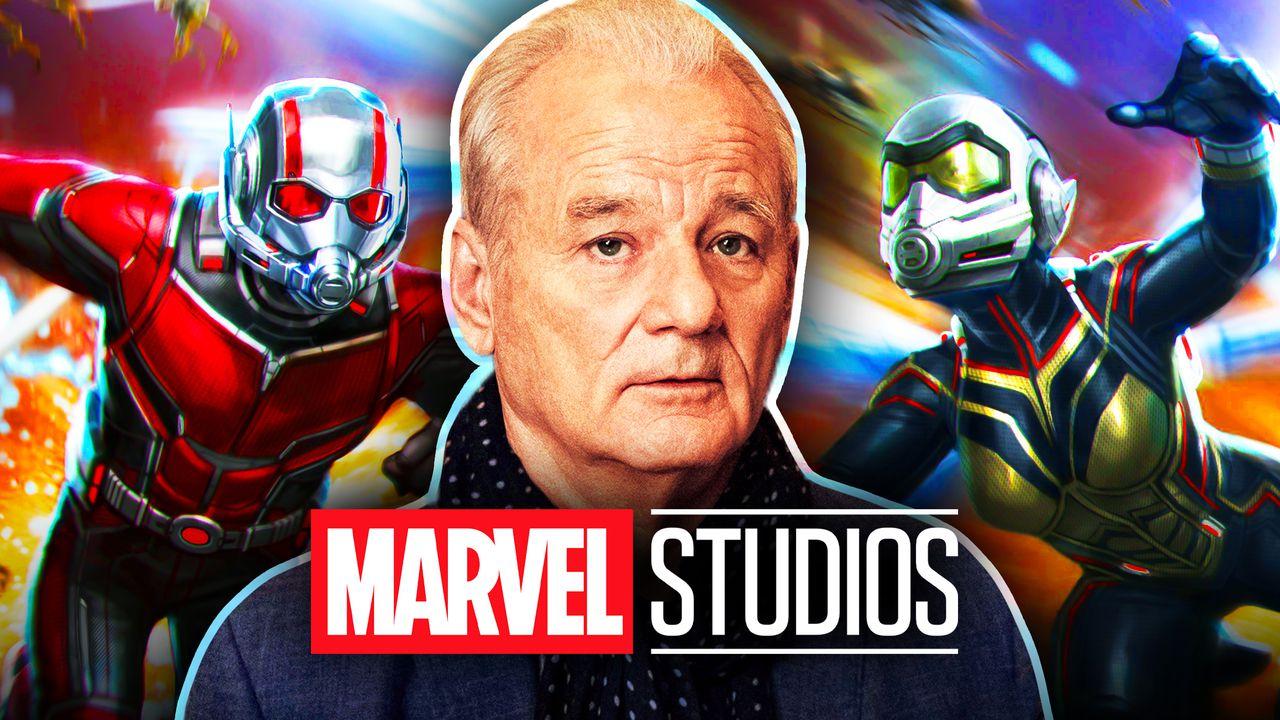 As Ant-Man and the Wasp: Quantumania's release date quickly approaches, Bill Murray's long-speculated role in the film has been confirmed. 
Ever since the first reports of Bill Murray appearing in the MCU threequel, fans have been clamoring to find out who exactly the Hollywood icon would be playing. Nothing has been confirmed about his Quantumania part, but it has been mentioned to be a "crucial" one in the Marvel Studios epic. 
The latest rumors surrounding the actor have pointed to him playing the little-known Marvel Comics character, Krylar, although that has all been speculation up to this point. 
But with Quantumania on the horizon, it is time to finally unveil who Bill Murray is playing in the Marvel Universe. 
Bill Murray's Ant-Man Role Confirmed
The latest Ant-Man and the Wasp: Quantumania press release finally pulled the curtain back on Bill Murray's role in the film. 
The latest marketing blast revealed that Murray will be playing Lord Krylar in Ant-Man 3. 
The release described Krylar as the "governor of Axia," a "bizarre and cushy community within the Quantum Realm." Despite never have appeared in a Marvel Studios project to this point it seems "he and Janet [Van Dyne] are old acquaintances:"
"LORD KRYLAR is the governor of Axia, a bizarre and cushy community within the Quantum Realm. Call him cowardly or self-centered, Krylar unapologetically enjoys the high life his status grants him—expensive meals, exotic cocktails and top-notch transportation aboard his huge pleasure yacht. It seems he and Janet are old acquaintances—but the details are vague, and she'd like to keep it that way. Bill Murray portrays Lord Krylar."
Who is Lord Krylar?
The question many will be asking reading this news is, "who is Lord Krylar?" And they are probably justified in thinking that. 
As described on the official Marvel Comics website, Krylar has one comic book appearance to his name, popping up in a single issue of Incredible Hulk in July 1972. 
On the page, the character lives on planet K'ai within the sub-atomic realm known as the Microverse, serving as an arms dealer. This actually sounds awfully similar to a particular Realm of the Quantum variety set to be the focus of Marvel's latest Paul Rudd-led blockbuster. 
In single issue appearance, the Microversal arms dealer sees his end after trying to test a dangerous weapon on the Hulk, getting stabbed by the villainous Pitll Pawob. 
While Murray's character will likely have nothing to do with Mark Ruffalo's Bruce Banner/Hulk (for now), there are some details here that will likely come over from his short-lived Marvel Comics tenure. 
As the Quantumania character bio describes, Murray's Lord Krylar "enjoys the high life," likely meaning that along with his duties as governor of Axia, he may also work as an arms dealer within the Quantum Realm. 
Ant-Man and the Wasp: Quantumania hits theaters on February 17.