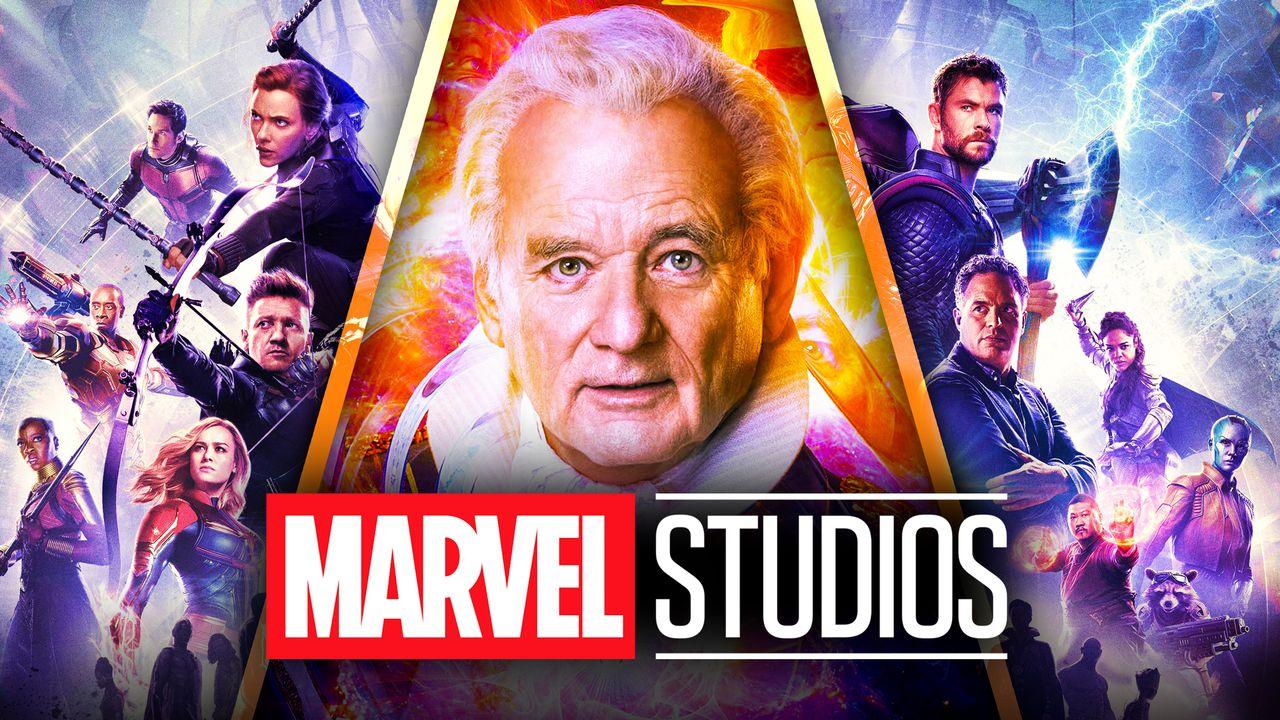 Ant-Man and the Wasp: Quantumania is set to feature Bill Murray's MCU debut, and a new batch of promotional posters appear to hint that he has a larger-than-expected role.
Ant-Man 3's teaser trailer surprised everyone when it featured Murray's character as one of the inhabitants of the Quantum Realm. Quantumania director Peyton Reed then teased that the Ghostbusters actor will have a "crucial" role in the threequel, confirming that he plays "a character from Janet Van Dyne's past."
Marvel Studios then unveiled that Murray is portraying Lord Krylar, the governor of a "bizarre and cushy community" in the Quantum Realm called Axia. 
Now, another marketing blast pushed the acting veteran to the forefront.
Marvel Highlights Bill Murray's Ant-Man 3 Character
Marvel Studios officially released a brand new character poster for Bill Murray's Lord Krylar ahead of Ant-Man and the Wasp: Quantumania's premiere next month. 
The poster offers many different looks at Murray's MCU character: 
This Murray poster comes as a part of a collection of character posters released for the upcoming threequel.
Paul Rudd's Scott Lang takes center stage in this new Marvel poster: 
Evangeline Lilly's Hope Van Dyne will do anything to protect her family in the Quantum Realm:
Jonathan Majors makes his big-screen debut as Kang in Quantumania, setting the stage for a future showdown with the Avengers: 
Kathryn Newton's Cassie Lang looks to make things right by helping her dad to get out of the Quantum Realm:
The mysteries surrounding Janet Van Dyne's past in the Quantum Realm will be unraveled in the threequel:
Michael Douglas' Hank Pym helps Team Ant-Man in any way he can to defeat Kang:
Will Bill Murray's MCU Character Help Team Ant-Man?
It is unknown if Bill Murray's MCU character is an ally or villain in Ant-Man and the Wasp: Quantumania, considering that there is only minimal footage of Lord Krylar in the film's latest promotional blast. 
Marvel Studios president Kevin Feige previously revealed that Janet was a "very powerful freedom fighter" in the Quantum Realm, indicating that she was a member of the rebellion against Kang the Conqueror. That said, Murray's Lord Krylar may be more of an ally than an enemy, mainly because he has a past partnership with Janet. 
However, there's still a chance that Murray's Marvel character could betray Team Ant-Man for Kang since the time-traveling villain may have already convinced the governor of Axia of the gift of time, similar to what he is promising to Scott Lang.
Whatever the case, it's safe to say that Lord Krylar will have a special role in Team Ant-Man's clash against Kang the Conqueror. 
Ant-Man and the Wasp: Quantumania is set to premiere in theaters on Friday, February 17.