Beginnings and endings arrive in Netflix's Love Is Blind Season 5 as it welcomes new and exciting cast members. 
Created by Chris Coelen, Love Is Blind explores a social experiment where single men and women try to look for a match and see if they are compatible. However, the twist here is that they would only date each other in pods and talk through a speaker without seeing who they are paired with. 
Eventually, a marriage proposal can be offered. Once accepted, the couple is then able to meet face-to-face for the first time before being transferred to a honeymoon-like vacation. 
After the honeymoon, the couple then goes back to the outside world to live together for a month. If they are still compatible, it leads to a wedding.
Love Is Blind Season 5's first four episodes premiered on Netflix on September 22. 
Every Cast & Couple in Love is Blind Season 5 
Aaliyah
Working as an ICU Travel Nurse in the real world, Aaliyah is a 29-year-old who seeks a newfound love in the show. Aaliyah is paired with Uche in Season 5. 
However, things did not work out as she Love Is Blind's midway through Season 5 after finding out that her pod friend, Lydia, is Uche's ex from the outside world. It is also revealed that Lydia and Uche only broke up three months before the show began.
At the end of Episode 4, Aaliyah ultimately departed the series. 
Speaking with Entertainment Weekly in September 2023, Aaliyah explained her decision to leave the show, noting that "it was a pretty shocking revelation:"
"I was very shocked in the moment. I think most people would agree it was a pretty shocking revelation. I felt like it was the best decision for me. Considering all the factors and hearing both what Lydia and Uche had to say about everything, I just knew, moving forward, that wasn't ideally the type of situation I'd want going into an engagement."
Aaliyah's departure marks the first time that a Love Is Blind participant ghosted her pair mid-season.
Estefania
As a high school teacher who is still single, Estefania is trying to search for a match who can keep up with her responsibilities. 
In an interview with Netflix's TUDUM, Estefania pointed out that she became "too picky" in the past and she simply wants Love Is Blind's experiment to work in order to find the right guy for her. 
Shondra
Trying to find the right spark is one of Shondra's motivations in entering Love Is Blind Season 5. 
Shondra told Netflix's TUDUM that "the key to [her] heart is remembering small details about [her]." In the real world, Shondra works as a flight attendant.
Maris
As a 30-year-old HR specialist, Maris knows that she wants a guy who prioritizes family above anything else. While she had a serious relationship in the past, Maris has been searching for the right person to love in the last two years. 
Maris also loves spontaneous outdoor activities and she wants someone who can keep up with her "strong will."
Paige
Paige is a 32-year-old stylist who is considered by her peers as the nicest person in the room. Despite that, she told Netflix's TUDUM that she is not going to let people take advantage of her anymore. 
Going into Love Is Blind, Paige said that her goal is to find a guy who "loves the way [she] loves," meaning that it has to be someone who respects others and is committed to her.
Renee
A career woman who is a veterinarian in the real world, Renee has been focusing on her work for the past five years since her last serious relationship ended. 
Joining Love Is Blind means that Renee is now ready to accept and search for a guy and embrace a new chapter in her life. She wants to find someone who loves pets and who would understand her bad habit of forgetting someone else's name.
Lydia 
Coupled with Milton (Married to Milton in Season 5's finale)
As a pure-blooded Puerto Rican, Lydia admits that she has been single for a while because she has not found an emotionally mature person. 
While she points out that some have described her as being "too much," Lydia thinks that she is enough, saying, "I think that I am the right amount of me" during Episode 1.
Lydia works as a geologist. She hopes to find a guy who is very good at communication, whether it's purely romantic or some random topic under the sun. 
In Season 5, Lydia is coupled up with a 24-year-old engineer named Milton. The pair easily click after geeking out about rocks. 
At the end of Season 5, after a string of ups and downs, Lydia eventually said, "I do," to Milton, finally receiving her happy ending. 
Erica
After a three-year losing streak in the dating app realm, Erica is now ready to embrace the challenge in Love Is Blind to hopefully find the perfect match. 
Inspired by the strong love and bond of her parents, Erica wants to experience a similar one with a funny and outgoing personality.
Miriam
Miriam is a rare gem in Love Is Blind Season 5 since she's a scientist who has an incredible track record in the pharmaceutical industry. 
Born and raised in Nigeria, Miriam wants to find a guy that she has an emotional connection with above anything else. She also admires someone who is sincere and successful. 
Stacy
Coupled with Izzy (Almost married Izzy)
While she is an operations manager during a good chunk of her day, Stacy also teaches pilates on the side. She is hoping to find the man of her dreams, who is outgoing, driven, and who prioritizes family. 
Speaking with Netflix's TUDUM, she admits that gets "super competitive" during family gatherings where games usually happen. As a result, she hopes that her future partner in life, and his family, will accept her competitive yet loving spirit. 
Stacy is paired with a salesperson named Izzy who instantly vibes with her after a series of conversations about sex, family, and their dating history. 
After spending a trip with Izzy to Mexico and in an apartment in Houston, Stacy thought that she was ready to say yes to a lifetime together with him. 
While Stacy walked down the aisle in the Season 5 finale, she broke Izzy's heart by not saying yes to him in the altar, noting that they needed more time together.
Johnie
As a career-driven lawyer, Johnie thrives in her success when she is working. However, she admits in Season 5's first episode that she does have a "track record of crappy relationships."
Johnie is trying to find three things with a partner: "Intelligence, dependability, and partnership." 
Johnie also admits that she was once married before so she hopes that is not a deal breaker for her future lover.
Despite not being paired with anybody during the pods, Love is Blind Season 5 showed that Chris became her boyfriend. 
Linda
Prioritizing family is at the top of Linda's list. That said, her Nigerian family back home wants her to find a guy who is also family-oriented. 
Linda works as a talent acquisition recruiter and she loves fashion. As per Netflix's TUDUM, Linda notes that expressing herself is one of her strong suits, with her hoping that she can find a guy who also matches her energy. 
Mayra
Serving as one of the first Hispanic ministers in the Southern Baptist Convention, Mayra is not shy about her devotion to faith. 
As a religious person, Mayra hopes to find a similar person who has a strong belief in his faith. In an interview with Netflix's TUDUM, she wants to find a "guy who ends up sacrificing comfortability to make it work."
Taylor
Coupled with JP (Broke up with JP in Mexico)
As a 25-year-old teacher who wants to have a family one day, Taylor mentions during Love Is Blind's Season 5 debut that she thinks that she didn't truly love herself. 
However, she points out that she embraces who she is now and she is ready to love somebody else. Taylor hates a non-faithful guy, mainly due to her past experience with exes. 
Taylor is paired with a firefighter named JP and they easily bond over their sleep patterns, cooking, and common values. 
While Taylor and JP were engaged, the pair broke up in Mexico after JP's hurtful remarks about her makeup. 
Robert
Robert is done messing around as he hopes to find his future wife in the Love Is Blind pods. He is 30 years old and works as a special education teacher. 
Always looking on the bright side, Robert wants to go all-in in finding the right girl to love unconditionally. At the end of the day, he just wants someone who is honest with her feelings. 
Izzy
Coupled with Stacy (Almost married to Stacy)
Entering Love Is Blind Season 5, Izzy wants to find his future wife. 
After spending time with tons of dates in over two years, Izzy is trying to find a girl who can match his athletic persona, who is good at communication, and who has an open mind. 
Eventually, Izzy is paired with Stacy. During their engagement, Izzy gives a heartfelt speech to Izzy, pointing out that she will always do his best to "compromise and hear her out:"
"I just want you to know that I'll always be patient with you. I will always be kind with you. I will always do my best to compromise and hear you out. I promise that I will fight for us." 
Izzy and Stacy almost made it to the finish line. However, Stacy didn't say, "I do," to him on the altar, thus leading to an emotional breakup. 
Speaking in an exclusive interview with People, Izzy reflected on Stacy's decision, noting that he was at peace with the fact that they didn't end up together: 
"I was looking out more for myself at the time because I always kept prioritizing her and trying to be strong for her. And I kind of let her shove my feelings aside," So I was like, 'You know what? No.' It's not how you want to feel, and that's why you'll see a switch flip where it's like, 'Yeah, I am upset.' I was really hurt actually."
Chris
Chris is a 27-year-old project manager in the retail industry who has a past of seeking the wrong women in his life. He wants someone who is "open and communicative." 
Chris establishes from the get-go that he wants to find his future wife in Love Is Blind.
Efrain
Although he considers himself a pro in terms of using dating apps, Efrain admits that it is exhausting. 
Joining Love Is Blind, Efrain just wants to find someone who is outgoing, funny, and athletic. He also told Netflix's TUDUM that he is working to be more "understanding and patient" for his perfect match. 
Ernesto
While admitting that he is attracted to women due to their physical looks, Ernesto wants to find a deeper connection just by knowing the person simply by talking to them. 
Admitting that he wants to get married, Ernesto has his sights set on an intelligent girl who also has a lighthearted personality, per Netflix's TUDUM. 
Connor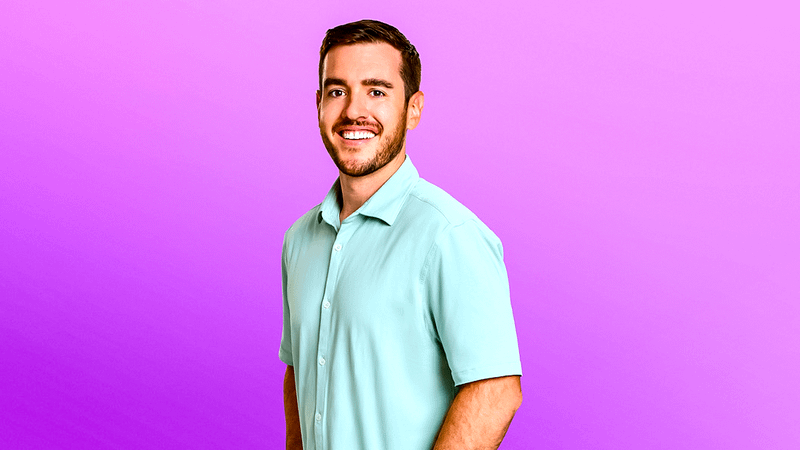 As a geoscientist who has been prioritizing his career in the past few years, Connor points out that he is ready to take the next step in the world of love. 
Growing up in a family that loves music, Connor hopes that his future wife is a good singer, but he says that it's only a bonus since he wants to meet someone who understands him and his dreams. 
Enoch
Admitting that he struggles to find a connection, Enoch hopes that Love Is Blind's experiment can help him understand what a true emotional bond feels like.
According to Netflix's TUDUM, Enoch wants to find a girl who is "loyal, passionate, and confident" about everything. 
Jarred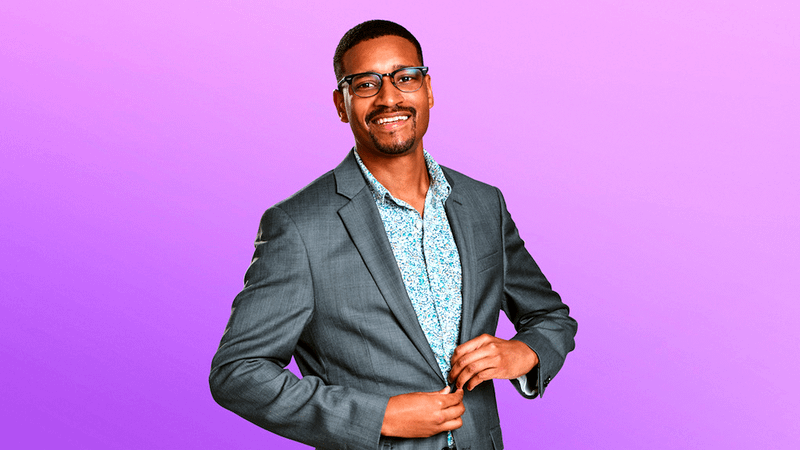 As a 34-year-old university director who usually goes the extra mile for his relationships, Jarred, as per TUDUM, says that he wants to find a more "balanced connection" this time around. 
Jarred also has a knack for dad jokes, and he hopes that his charm will soon lead to him finding his future wife in the show.
Jared (JP)
Coupled with Taylor (Taylor broke up with him in Mexico)
While noting that he didn't get to have a deeper bond with his past relationships, JP tries his luck in romance in Love Is Blind Season 5.
As a firefighter, some would assume that he is tough and all, but he revealed in Episode 2 that he suffered from a traumatic childhood due to his mother. 
Being able to open up with his match Taylor, Jared lets all his bottled feelings out. As a result, JP and Taylor end up committing to each other, with Taylor even saying that he is her "answered prayer."
However, JP's hurtful comments about Taylor's appearance during their honeymoon trip to Mexico became the major factor that led to the painful breakup of their engagement.
Josh
Josh is laser-focused on his goal to find a wife and start a family and he thinks that Love Is Blind is the perfect opportunity to achieve that goal. 
All he wants for his future partner in life is an honest person and someone who is willing to be open with anything. 
Carter
As an old-fashioned guy who prefers to not use cell phones during dates, Carter wants to find a girl who appreciates this older-style attitude. 
As per Netflix's TUDUM, Carter admits that he "still had some growing up to do," but he says that he's "fully dialed into" the process of meeting a perfect match for him. 
Justice
As a 28-year-old personal trainer, Justice acknowledges that he's a good listener. 
Similar to other participants in the show, he mentions that he prioritized his career in the past years, but he says that he's now ready to "place love above everything else" in his life, as per TUDUM.
Milton
Coupled with Lydia (Married to Lydia)
Although he is the youngest in the bunch, Milton, 24, admittedly points out that he is mature enough to settle down. 
Milton is a petroleum engineer who appears to be happy-go-lucky on the outside, but he cares for people on the inside. 
Milton's love for rocks goes hand in hand with Lydia's geology background, making them a perfect match for one another.
At the end of Episode 4, he eventually proposes to Lydia despite the revelation about her past relationship with Uche. 
Milton and Lydia eventually tied the knot together in a dream wedding in the Season 5 finale, with them making history as the only couple who ended up together in the latest season.
Uche
Due to his background as a lawyer and an owner of a software company, Uche pushes his straightforward thinking and analytical perspective to the forefront. 
He mentioned in Episode 1 that he is not holding back in asking the tough questions since Love Is Blind is all about finding someone who he can spend the rest of his life with. 
Aside from his past relationship with Lydia which leads to Aaliyah's departure from the show, Uche knows that he wants to find someone who can support him and understand his way of life.
---
Love is Blind Season 5 is now streaming on Netflix.