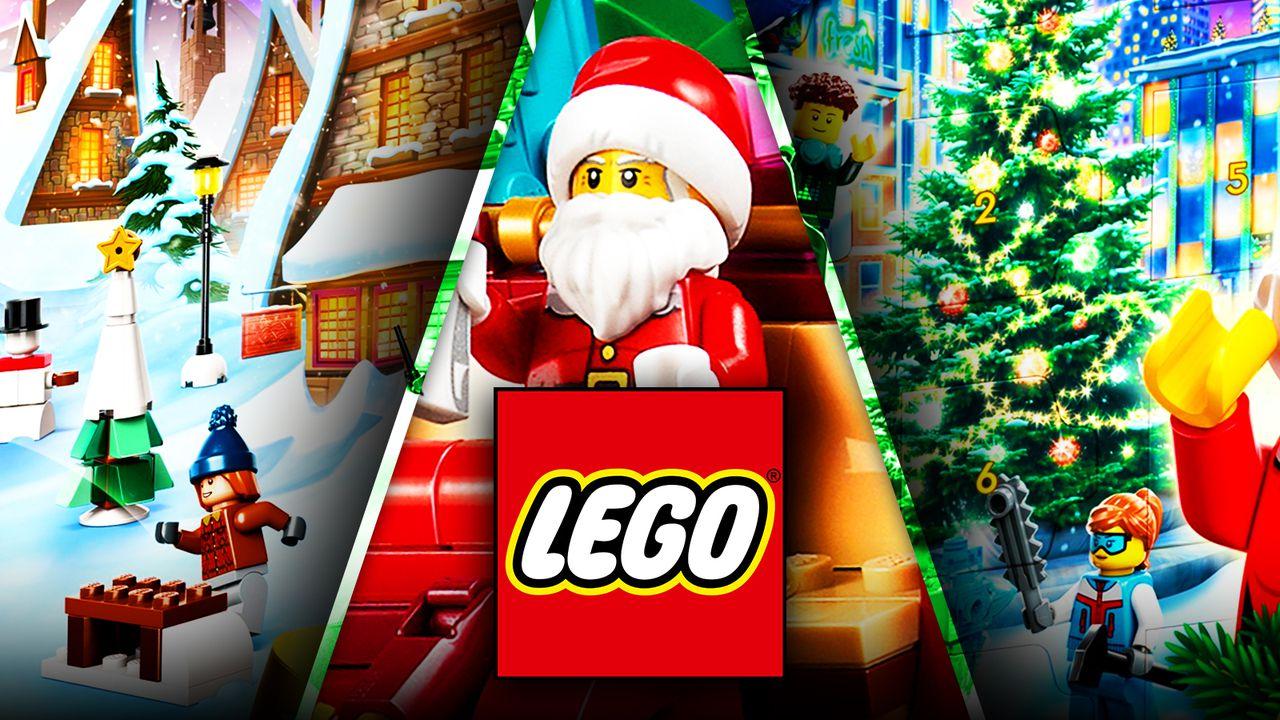 In 2023, fans have more options than ever to celebrate the holidays with LEGO thanks to five new advent calendars. 
LEGO's ringing in of the holiday season since 1998 has helped collectors get into the festive spirit day-by-day, offering unique brick-based goodies to enjoy every day leading up to Christmas. 
While starting under LEGO's general line, advent calendars have become a big part of the toy giant's business, crossing into many of the brand's biggest partnerships like Marvel, Star Wars, and Harry Potter. 
With the holidays coming up quickly, here are the five best LEGO advent calendars:
2023's Best LEGO Advent Calendars
41758: LEGO Friends Advent Calendar 2023
The LEGO Friends Advent Calendar 2023 (product number 41758) features tiny brick-based gifts centered within LEGO's Friends line - a product vertical aimed primarily toward young girls. 
The Friends Advent Calendar totals 231 pieces and retails for $34.99 USD, sporting a collection of pieces like a small train, snowboarded sets, and even a couple of pets. 
76267: Avengers Advent Calendar
Marvel's LEGO partnership has been a fruitful one, to say the least. The latest in that collaboration is the Avengers Advent Calendar. This set comes with some holiday-themed Marvel moments, including Spider-Man in a cheesy Christmas sweater, Captain America with a fireplace, and Okoye decorating a tree. 
The Avengers Advent Calendar runs $44.99 USD and comes with 243 pieces. 
76418: LEGO Harry Potter Advent Calendar
Another holiday season means another LEGO Harry Potter Advent Calendar. This year's version of the holly jolly set - when assembled - creates a Christmas village-like diorama, with Harry, Ron, Hermione, and co. celebrating the holidays with a decorated tree, snowman, and more. 
The LEGO Harry Potter Advent Calendar includes 227 pieces and retails for $44.99 USD.
60381: LEGO City Advent Calendar 2023
One of LEGO's most popular original verticals is the LEGO City line. So, justifiably, the brand has a new LEGO City Advent Calendar for collectors to ogle over. This particular set offers up a metropolitan take on the holidays, including small LEGO takes on various big-city winter activities and even Santa's sleigh. 
This advent calendar is $34.99 USD at retail and comes with 258 pieces.
75366: LEGO Star Wars Advent Calendar
The biggest - and arguably best - of these LEGO advent calendars is the LEGO Star Wars Advent Calendar. This holiday-themed set allows fans to celebrate Life Day with some of the galaxy far, far away's biggest and brightest (i.e. Rey Skywalker and Emperor Palpatine) and some adorable pint-sized LEGO takes on classic Star Wars vehicles. 
The 2023 LEGO Star Wars Advent Calendar is the brand's biggest, totaling 320 pieces and will run fans $44.99 USD. 
---
All of these 2023 LEGO advent calendars are now available on LEGO.com.
---
Klein Felt is a Senior Editor at The Direct. Joining the website back in 2020, he helped jumpstart video game content on The Direct. Klein plays a vital role as a part of the site's content team, demonstrating expertise in all things PlayStation, Marvel, and the greater entertainment industry.