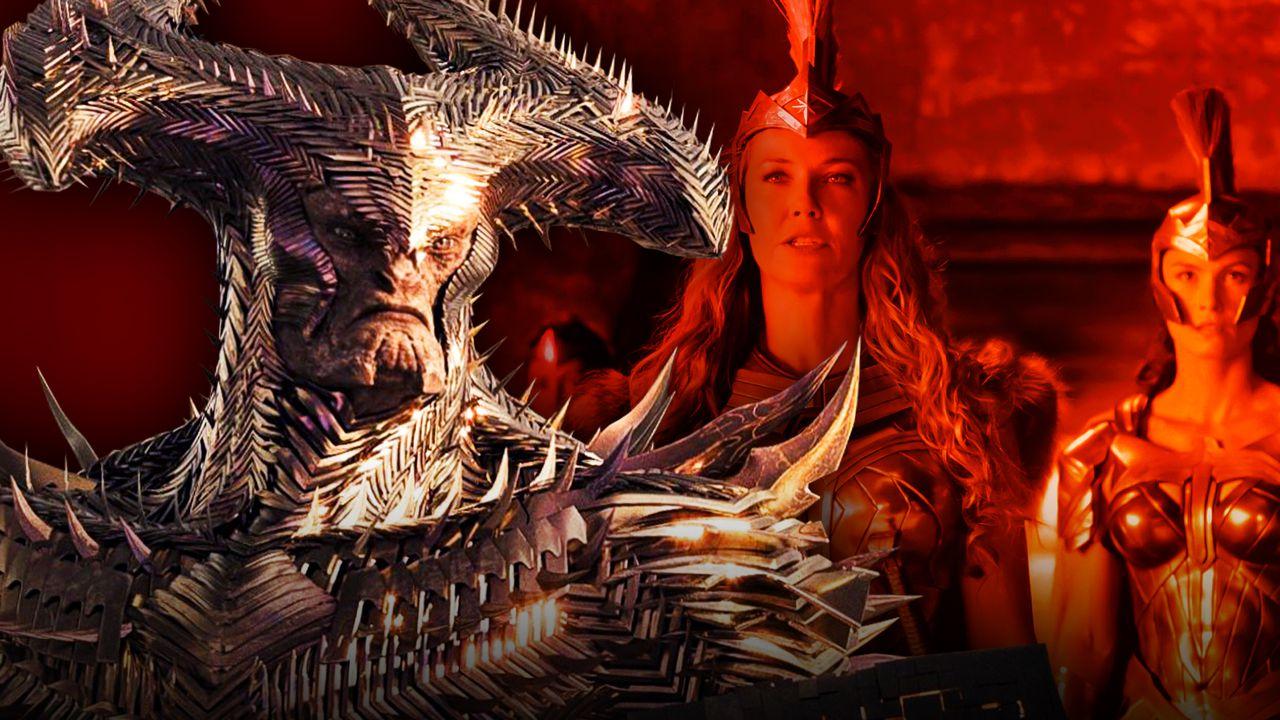 Zack Snyder's Justice League is just under six weeks away from finally debuting on HBO Max, which will finally bring director Zack Snyder's vision for the DCEU team-up movie to life.
In the year since the project was green-lit, Snyder has been sharing small teases into his process of making the movie behind the scenes while keeping the plot a secret at the same time.
Now a couple of months into 2021, Snyder is continuing this trend with looks from the studio while merchandise listings tease more information about the film as well. Today brings Snyder's latest social media post, sharing a sneak peek at a key scene from the flick.
STEPPENWOLF IN GREY
In a new post on his Vero account, Justice League director Zack Snyder shared a fifteen-second video of footage from the Snyder Cut. The footage features Steppenwolf being shot with arrows and fighting his way out of Themyscira against the Amazonians.
The full video can be seen below:
ZACK SNYDER'S R-RATING IS FOR REAL
The Snyder Cut of Justice League will be a monumental feat for Zack Snyder as he retells what should've been the original vision for the movie. Additionally, the updated flick will also serve as a way to breathe new life into characters that Synder felt were toned down in the 2017 original film.
Steppenwolf in particular will be much more menacing and terrifying in this movie, as can be seen in this new footage from Snyder. Taking arrows to the back before unleashing his fury on the Amazonians, the villain appears ready for this new take on the movie in this short amount of footage, which is quickly living up to its R-Rating .
With just over a month until the movie releases, expect Snyder to up his output on these kinds of looks in the near future. The Snyder Cut will release in full on HBO Max on March 18.
---
Richard Nebens joined The Direct in March 2020, now serving as the site's Senior Writer and also working as an assistant editor and content creator. He started his journalism career as a hobby in 2019 and is passionate about sharing news and stories from the entertainment industry, especially comic book movies, comedy, and sci-fi. Richard looks to expand his knowledge about movies and TV every day, and he is eager to stay locked into the latest releases and breaking news at every opportunity.