Universal Pictures and DreamWorks' How to Train Your Dragon 4 is on the way, but it's not what fans may think.
The original animated trilogy ran from 2010 to 2019, grossing $1.6 billion in totality at the worldwide box office. 
How to Train Your Dragon focuses on Hiccup, a young Viking from the village of Berk, who is inventive but lacks the skill for dragon-slaying, which is deeply ingrained in their culture. 
However, when he befriends a rare Night Fury dragon named Toothless, he learns that dragons are not the dangerous creatures they were thought to be, and their bond changes both their lives.
Is How to Train Your Dragon 4 Releasing?
Series director Dean DeBlois is returning for a fourth How to Train Your Dragon film, but this time it's not animated.
Back in February 2023, it was reported by The Hollywood Reporter that DreamWorks Animation's Dragon series was getting a live-action remake.
Taking a page out of Disney's playbook, Universal's reimagined story is set to release on March 14, 2025. 
Who Is Cast in the How to Train Your Dragon Live-Action Movie?
Only two characters have been cast in the new How to Train Your Dragon remake.
Hiccup and Astrid will be portrayed by Mason Thames, known for his role in Universal's horror hit The Black Phone, and Nico Parker, the up-and-coming actress recently featured in HBO's The Last of Us.
Other characters that will likely be cast for the live-action remake:
Stoick the Vast (Hiccup's dad)
Gobber the Belch (blacksmith)
Fishlegs Ingerman 
Snotlout Jorgenson
Tuffnut Thorston
Ruffnut Thorston
The original How to Train Your Dragon starred Jay Baruchel, America Ferrera, Gerard Butler, Craig Ferguson, Christopher Mintz-Plasse, Jonah Hill, T.J. Miller, and Kristen Wiig.
Arguably the most important character, Toothless, will certainly be fully CGI and could be portrayed again by Randy Thom, who did vocal effects in the original movies.
What Will Happen in the Live-Action How to Train Your Dragon Movie?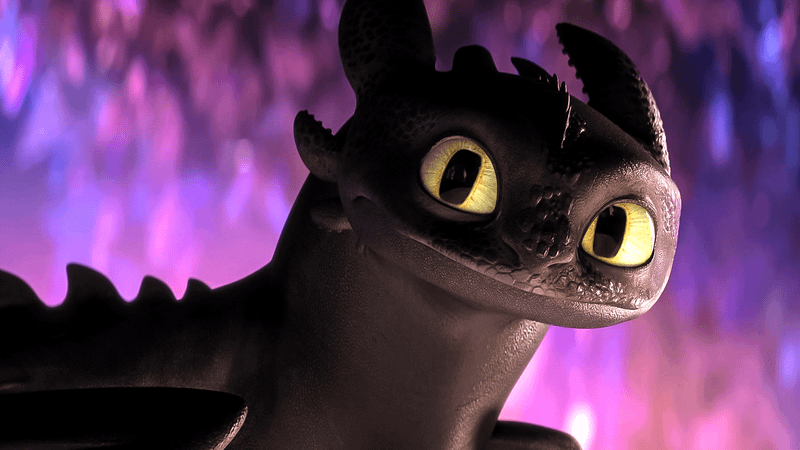 As previously mentioned, this will likely be a remake of the first HTTYD film, following the journey of a young Hiccup, not built to be a Viking. 
This fact is much to the disappointment of his father, Stoick (the chieftain of Berk), who spends much of his time scheming to defend his village from the terrorizing dragons.
Hiccup's relationship with Toothless, a rare Night Fury, is the heart and soul of the film and could be incredible to see in live-action. Specifically, Hiccup patching up the dragon's injured tail and their first flight together.
Unfortunately, in Berk, Hiccup's new bond and understanding of dragons put him at odds with his people's traditions. 
However, in the original film, a colossal dragon, the Red Death, threatens Berk, and he and Toothless step up to defend their home. Their teamwork ultimately saves the village, leading to a newfound acceptance of dragons among the Vikings. 
This also leads to Hiccup's transformation from an outsider to a hero, along with the peaceful coexistence between humans and dragons, becoming the catalyst for positive change in Berk, bridging the gap between the two species seen in the sequel films.
The films were based on the original books by Cressida Cowell.
---
The live-action remake of How to Train Your Dragon starring Mason Thames and Nico Parker takes flight in theaters on March 14, 2025.