The Flash Season 9 continues to pile up its cast of Arrowverse guest stars by bringing back a major villain from Season 2. 
The Flash Season 9 is set to honor the past while teasing the future by incorporating many Arrowverse guest stars.
The likes of Stephen Amell's Green Arrow and Javicia Leslie's Batwoman are already confirmed to appear.
There are also villains from previous seasons who will pop up, most notably Matt Leischer's Eobard Thawne and Sendhil Ramamurthy's Bloodwork.
The Flash's Teddy Sears Returns as Zoom
As per TV Line, The Flash Season 9 is set to bring back John Wesley Shipp and Teddy Sears as Jay Garrick and Hunter Zolomon (Zoom). 
The Flash showrunner Eric Wallace shared the exciting news, saying that Sears will return for "one more battle" against Team Flash as the Arrowverse villain Zoom in Season 9: 
"As one of our most memorable villains ever, he scared and delighted audiences in Season 2. And now, I'm happy to announce that the brilliant Teddy Sears is coming back as the evil Zoom aka Hunter Zolomon… for one more battle against Team Flash."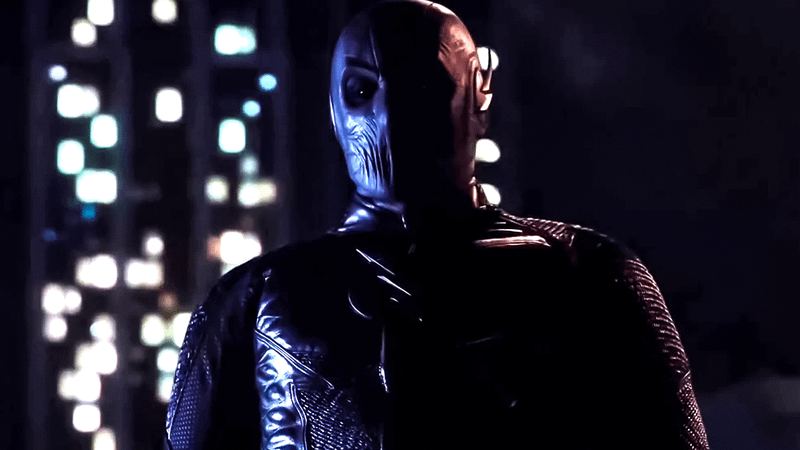 The Arrowverse producer continued by noting that seeing Sears back is the "reunion that I've been hoping could happen for several seasons:"
"It's a reunion I've been hoping could happen for several seasons, and now I'm so excited that we were finally able to bring Teddy and incredible talents back into our Flash Family for our epic and emotional ninth season. So, get ready to be frightened again, Flash fans!"
Meanwhile, Wallace also opened up about Wesley Shipp's return as Jay Garrick in an official statement: 
"Flash fans have loved John Wesley Shipp's heroic and heartwarming portrayals on our show since its inception. So, it's a huge honor to have John back as part of our epic final season. This time, John's lent his incredible talents to an incredibly emotional story — one that sheds new light on Barry Allen's tragic past."
How Zoom Returns in The Flash's Final Season (Theory)
Teddy Sears' return in The Flash Season 9 has long been part of the rumor mill, and it's a positive development that showrunner Eric Wallace finally confirmed the news.
It is unknown which part of the final season where Sears would make his appearance as Zoom, but this announcement could hint that he will return in the final few episodes, considering that the cast and crew are filming Episodes 12 now and 13 soon (Season 9 has 13 episodes in total).
Given that Zoom is already dead in Arrowverse canon, the speedster villain's comeback could be due to time travel, the Multiverse, or flashbacks. 
However, since Wallace mentioned in his announcement that Zoom is back to torment Team Flash for one final battle, it suggests that the villain is back in the present day. 
That said, it appears that whatever brought back Rick Cosnett's Eddie Thawne from the dead could be the same force that allowed Zoom to live. 
In Season 2, Zoom was a formidable foe to Team Flash, and he could pose the same threat before the Arrowverse show bids it goodbye to fans. 
New episodes of The Flash Season 9 premiere every Wednesday on The CW.