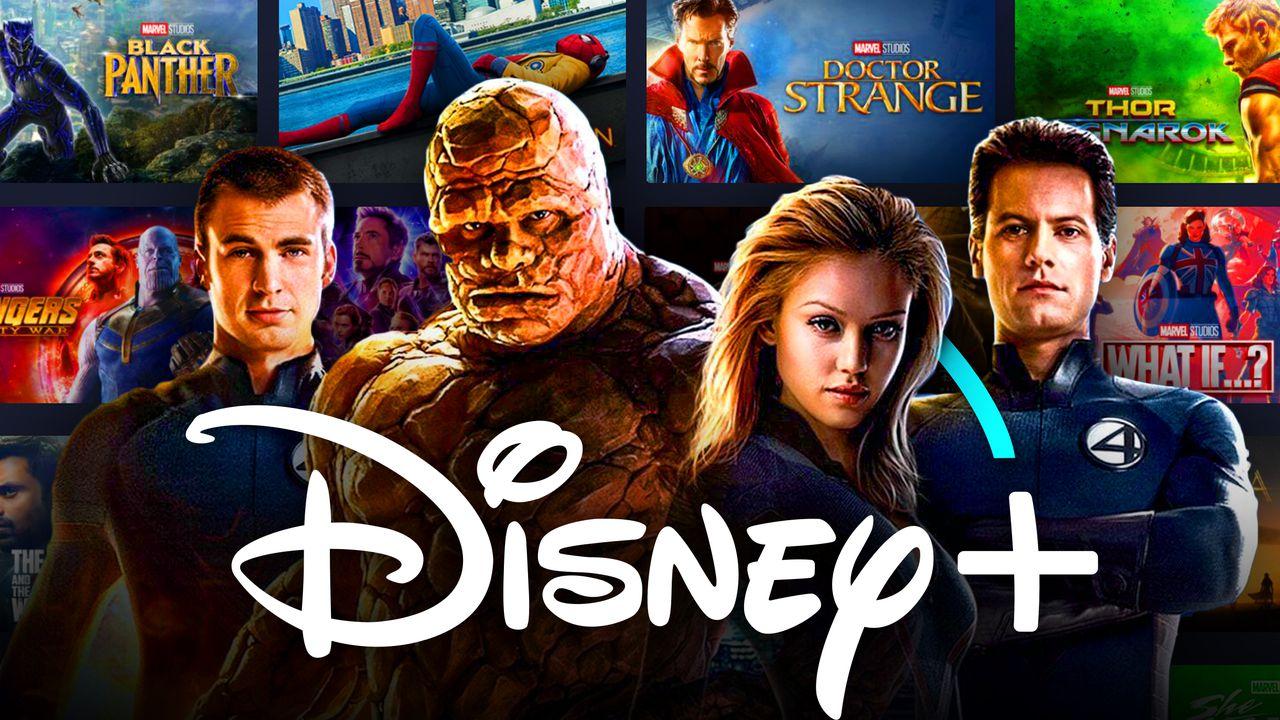 Disney+ UK has added a Fantastic Four movie section ahead of the team's MCU debut. 
The iconic super-powered team is finally set to get the Marvel Studios treatment, appearing in a big-screen blockbuster of its own set to release on May 2, 2025. 
Marvel Studios' Fantastic Four is the latest in a long line of movies centered on the group, with two different live-action iterations of the character having already made themselves known on the big screen. 
Some of these classic titles have been available to stream around the globe on Disney+, as fans sit with eager anticipation for more news on the MCU blockbuster. 
Fantastic Four Disney+ Collection Revealed
A new Fantastic Four section has been added to Disney+ in some regions, as the Marvel team heads toward its MCU debut. 
The section is titled "Fantastic Adventures" and is available on Disney+ UK. 
It features five pre-existing non-MCU movies and series, including every live-action film centered on the team, as well as two animated TV shows. 
These titles all previously existed in the "Marvel Legacy" section alongside the Fox X-Men movies.
This comes ahead of the Fantastic Four's MCU introduction, something that has been rumored to come initially in a Silver Surfer Disney+ project of some kind. However, given Disney's shifting in streaming strategy, that may no longer be the case. 
The full list is as follows:
Fantastic Four animated series (1994)
Silver Surfer animated series (1998)
Fantastic 4 (2005)
Fantastic 4: Rise of the Silver Surfer (2007)
Fantastic 4 (2015)
What Does Disney Have Planned for the Fantastic Four?
Since buying Marvel back in 2009, Disney has yet to get to play with some of the biggest names associated with the brand. 
The X-Men are only just starting to permeate the studio's super-powered universe, with no sign of any headlining mutants (aside from a brief Patrick Stewart cameo in Doctor Strange 2). 
So, the introduction of the Fantastic Four will be a major watershed moment for Marvel Studios, and this is simply Disney preparing audiences for the iconic team. 
Over the past year or so, Disney has really made an effort to cement Disney+  as the place for all things Marvel, Disney-owned or not. 
There are similar collections for heroes like the X-Men, the Defenders (ie Daredevil), and Spider-Man. 
While some may read into this new section and thinks this could be the first tease that Fantastic Four news may be imminent, it is likely a simple step in organizing Disney+'s continually-growing superhero catalog (albeit in one region of the service). 
Fantastic Four is currently set to release in theaters on May 2, 2025.