With Spider-Man: No Way Home in the rearview mirror, fans have their sights set on Doctor Strange in the Multiverse of Madness. Tom Holland's latest adventure as Spidey introduced general audiences to the Multiverse in different ways than Loki did. With the pleasantries exchanged, it's now time to take a deep dive into alternate realities in the upcoming Sam Raimi-directed film.
Benedict Cumberbatch will be returning as his iconic sorcerer, as his waking nightmares lead to him stumbling into the crumbling Multiverse. But what's hurting it?
Based on the recent trailer and various other whispers, it would seem that Elizabeth Olsen's Wanda will come out as the villain of the project. It's unsure what her end goal would be, but it could be related to finding her children as teased at the end of WandaVision.
Her quest will lead Strange and his allies on a mind-bending journey across the alternate universes, making way for an endless amount of insane cameos—like the return of Patrick Stewart as Professor X.
Now, Disney CEO Bob Chapek has teased the massive scope of the movie and its wide-reaching effects.
The Unexpected MCU Impact of Strange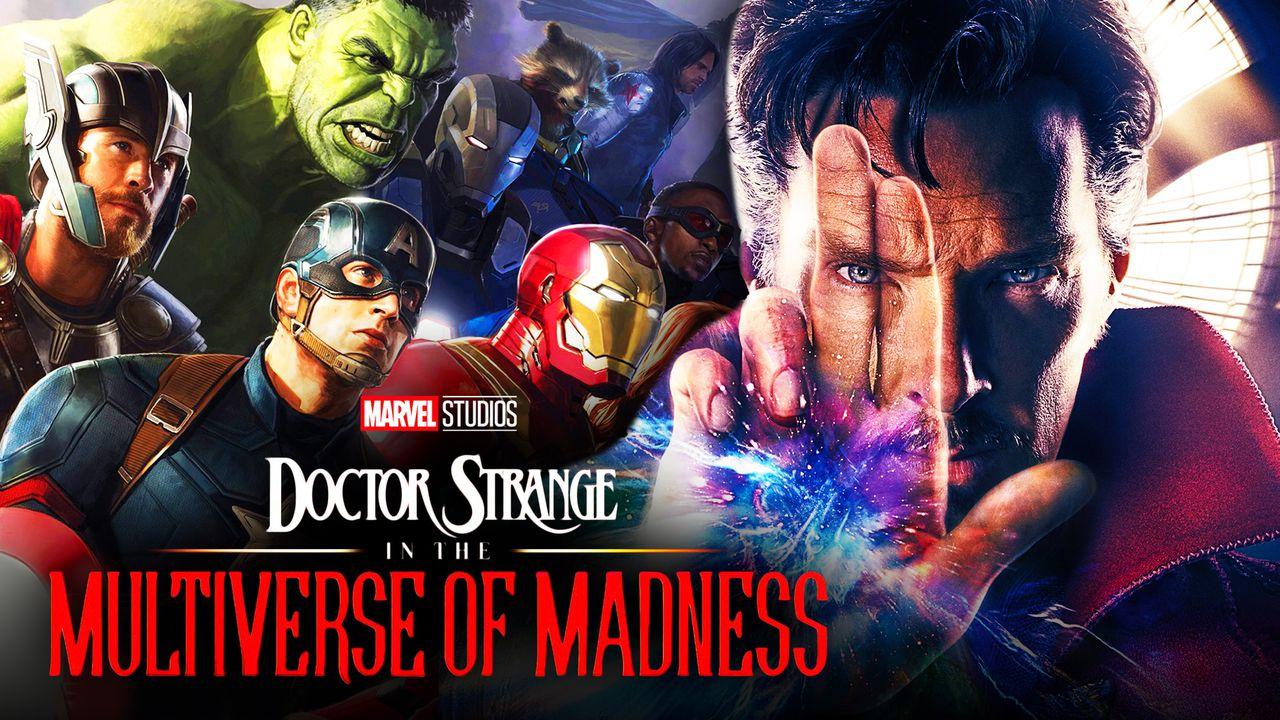 During today's Annual Shareholders Meeting, Disney CEO Bob Chapek commented on the upcoming MCU film, Doctor Strange in the Multiverse of Madness.
Chapek teased how the upcoming film would "[push] the boundaries of storytelling" and would also "[connect] pieces of the MCU in unexpected ways:"
"From Marvel Studios, we have the high-anticipated feature Doctor Strange In the Multiverse of Madness, which premieres in theaters on May 6. With an extraordinary cast led by Benedict Cumberbatch, this film really pushes the boundaries of storytelling and connects pieces of the Marvel Cinematic Universe in unexpected ways. I can't wait for you all to see it."
Doctor Strange and His Multiversal Ways
If Doctor Strange and the Multiverse of Madness didn't do what Chapek teased, it would be very odd—in the end, all of reality is at stake.  There's no better time to push boundaries and connect far corners of the Marvel Cinematic Universe.
The movie certainly has a lot of anticipation to live up to. On top of its insane premise, it has to juggle the expectations in regards to Scarlet Witch after the events of WandaVision, introduce America Chavez to the world, and truly flesh out the concept of the Multiverse in all its many details.
It's a colossal task. While it's sad not having Scott Derrickson back in the director's chair, Sam Raimi is more than qualified to pick up the reigns. Hopefully, his love for horror and his generally colorful and imaginative style will help bring to life one of the craziest MCU entries yet.
Doctor Strange in the Multiverse of Madness hits theaters on May 6.