On May 6, Marvel fans will be prepared to forget everything they think they know when Doctor Strange in the Multiverse of Madness finally makes its long-awaited theatrical debut. As Marvel Studios' first theatrical film of 2022, Doctor Strange 2 is set to continue the Multiversal happenings of Loki and Spider-Man: No Way Home, as well as Wanda Maximoff's next chapter following WandaVision on Disney+. 
In addition to Benedict Cumberbatch's Strange and Elizabeth Olsen's Wanda, the film is also set to star Benedict Wong as the now-Sorcerer Supreme Wong, Rachel McAdams as Christine Palmer, and Xochitl Gomez as America Chavez. Still, these names aren't the only ones fans have been talking about. 
Since Doctor Strange 2 is about to dive into the Multiverse, the possibilities for cameos and surprises are arguably greater than in other MCU films. So how does Marvel intend to handle the film's full roster and potential Multiversal appearances? Fans now have an answer. 
Doctor Strange 2 Writer Discusses Anticipated Cameo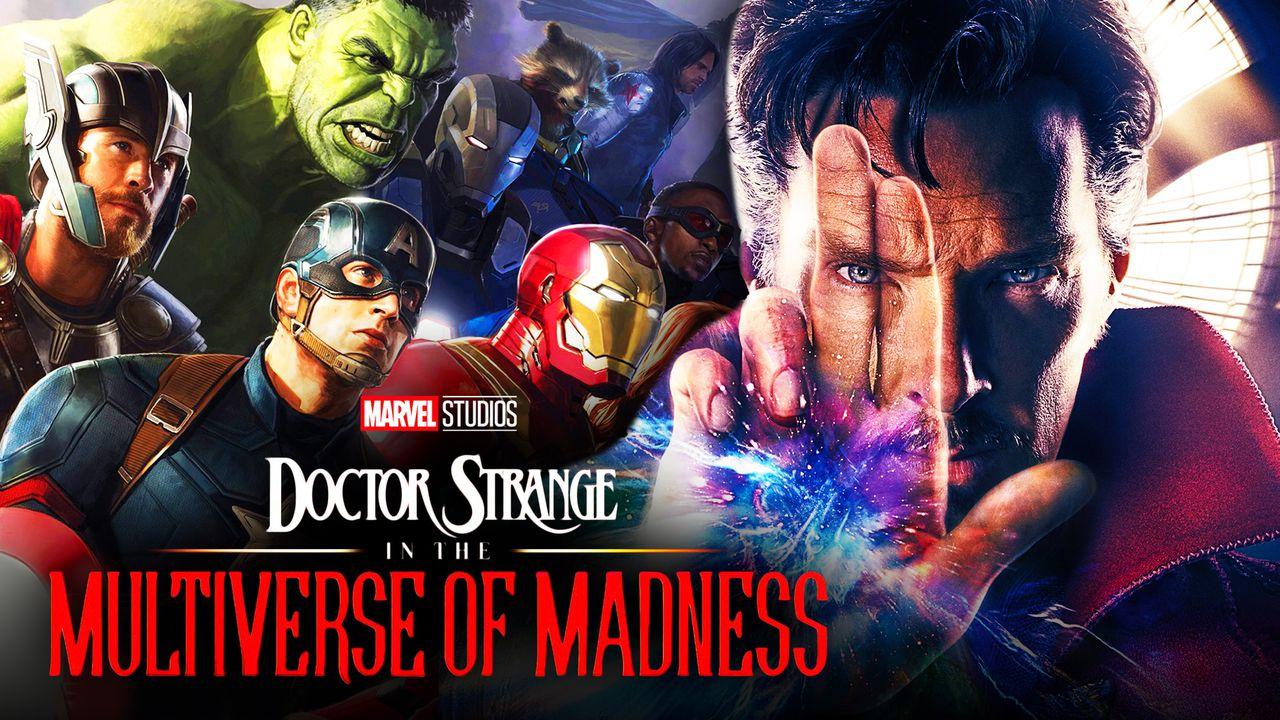 In an interview with Black Film and TV, Michael Waldron, head writer for Doctor Strange in the Multiverse of Madness, addressed fan anticipation for cameos, saying, "we let Stephen Strange's story be our North Star" but also "give them stuff they never thought they'd see:"
"It has to be Stephen Strange's story above all else. This is a Doctor Strange movie, and it's his story. It's a continuation of his emotional journey, picking up not just where the first movie left off but really where the last Marvel movies left off, now finding himself in a place where, in many ways, he's the anchor of the MCU in a post-Endgame world. So we let Stephen Strange's story be our North Star."
Benedict Cumberbatch's Doctor Strange made his MCU debut in 2016. While six years is quite a gap between an MCU original film and its sequel, the former Sorcerer Supreme cameoed in Thor: Ragnarok and played pivotal roles in Avengers: Infinity War, Avengers: Endgame, and Spider-Man: No Way Home. 
The fact that Waldron and the team were devoted to keeping him the focus confirms that Doctor Strange 2 isn't just an ensemble piece with the Sorcerer's name in the title. 
It's also worth noting that this isn't the first time someone from Marvel has referred to Cumberbatch's Strange as "the anchor of the MCU."
During Benedict Cumberbatch's dedication ceremony for his Hollywood Walk of Fame star, Marvel Studios President Kevin Feige also referred to the character of Strange being "the anchor of the Marvel Cinematic Universe."
Still, Waldron is well aware that audiences are anticipating Strange to share the screen with familiar and surprising faces; but for him and the team, those cameos only work if they're "affecting our main characters in an emotional way:"
"As far as the other stuff... cameos, multiversal stuff. All that stuff is window dressing if it's not affecting our main characters in an emotional way. It's only exciting in so much that it's affecting the central human story of Stephen Strange and Wanda and all them."
Lastly, the writer touched on Marvel's approach to Doctor Strange 2 and its potential cameos, explaining that they "don't really worry what people think they're going to see, try to give them stuff they never thought they'd see."
Expect the Unexpected in Doctor Strange 2
Following the success of Loki on Disney+, most Marvel fans were thrilled to hear that the show's writer, Michael Waldron, would be making the jump from the small screen to the big screen in penning Multiverse of Madness. 
Clearly, Marvel Studios knew what they were doing as, after hearing Waldron's focus for the film and its Multiversal potential, it's safe to say that Doctor Strange 2 will be more than a cameo-fest but a warranted chapter within the MCU. 
To date, most MCU Phase 4 projects have dealt with the fallout of Avengers: Endgame. Not only was Strange instrumental in the events of both Infinity War and Endgame, but he was also a major player in Spider-Man: No Way Home as well.
How those events have shaped him and where he aims to go now are questions that need answers. And, the fact that Waldron and the team are focused on him means fans will get much-needed development and a quality story come opening weekend. 
As for those cameos, Waldron's words are even more reason to be excited about Multiverse of Madness. Even though there are dozens of theories and Marvel wants to satisfy its fan base, Waldron knows what they actually want and that's the unexpected. His language about "stuff they never thought they'd see" implies audiences will get just that and a memorable theater experience. 
Doctor Strange in the Multiverse of Madness debuts in theaters on May 6.