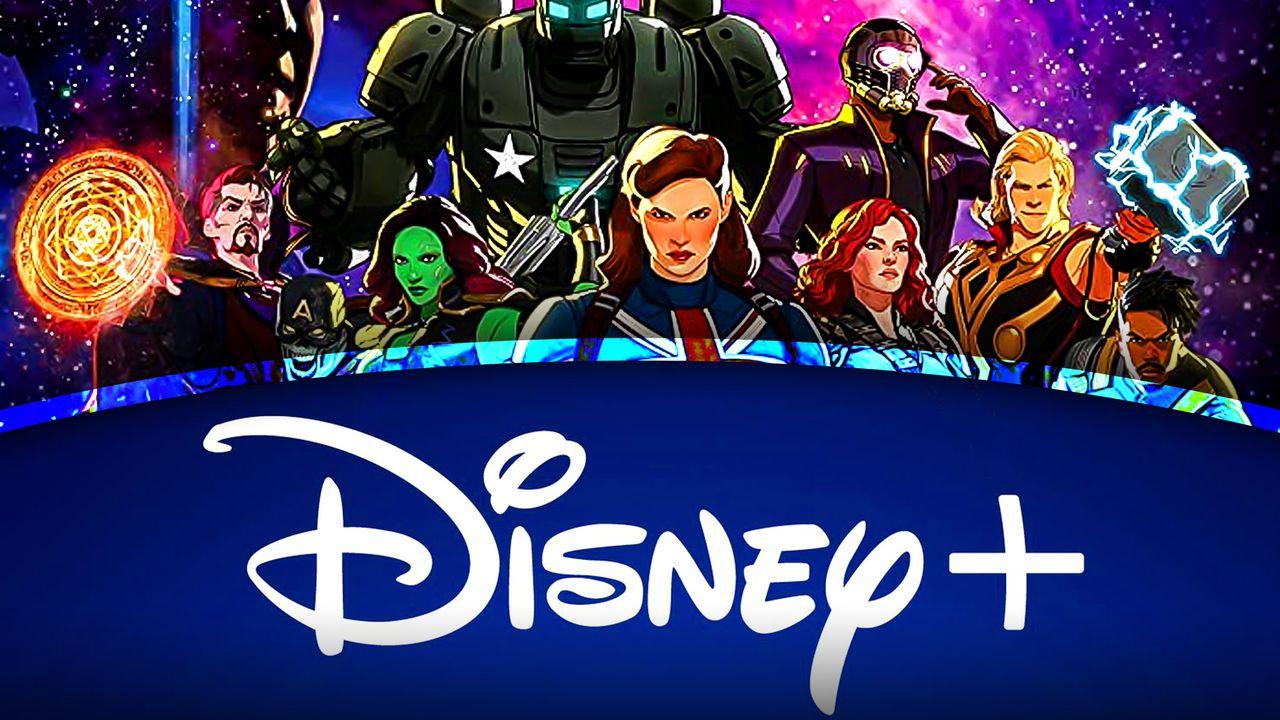 Marvel Studios' first animated project, What If...?, is set to tell alternate reality stories. Jeffery Wright will star as The Watcher and will presumably guide audiences through the week-to-week journeys. 
Peggy Carter as Captain Britain, Zombie Captain America, T'Challa as Starlord, and more are all set to appear in the series. A hardcore partying Thor and references to Spider-Man: Far From Home may even make appearances as well. 
Before now, it had only been revealed that What If...? would begin sometime in August of this year...
WHAT IF...? GETS RELEASE DATE
Update: Disney representatives, via Charles Murphy of Murphy's Multiverse, have shared that the August 6 release date for Marvel Studios' What If...? series is inaccurate.
Via badtaste.it, What If...? is listed to be released on August 6, 2021. This report indicates that Marvel Studios will move its shows back to Friday releases after Loki will be released every Wednesday starting June 9. 
MARVEL'S CROWDED RELEASE STRATEGY
Due to the ongoing global pandemic, Marvel Studios has had to completely retool its release schedule for its Phase 4 projects. Initially, Black Widow was set to open on May 1, 2020. About 14 months later, it will finally be released in theaters on July 9, 2021. 
Other projects like Eternals, Shang-Chi and the Legend of the Ten Rings, and Doctor Strange in the Multiverse of Madness all had significant delays compared to their initial release dates. What If...? has been one of the few MCU projects to remain on schedule. When announced during 2019's San Diego Comic-Con What If...? was set to premiere sometime during summer 2021.
Even though What If...? has been able to stick to the plan, the surrounding MCU projects during the latter half of 2021 have grown. Beginning with Loki in June, Marvel Studios is set to release eight different MCU projects (including Sony's Spider-Man: No Way Home). While it is exciting for fans to finally be getting the Marvel content they've been craving, it will be interesting to see how all these projects fit in with each other. 
The only release dates that haven't been announced are Disney+ series' Hawkeye and Ms. Marvel. Both projects have wrapped filming and will release in late 2021. Don't be surprised if one of those two shows rolls over into 2022. What If...? is set to be 10 episodes, and if Marvel releases them one at a time for 10 straight weeks, the animated series won't be completed until early October.
Either Hawkeye or Ms. Marvel will likely begin in October, and the other will probably not start until early December. As the release dates continue to shake out, fans can now look forward to What If...? hopefully beginning August 6 on Disney+.