Hugh Jackman's return to the role of Wolverine in Deadpool 3 has been exciting Marvel fans since it was first announced, and the excitement continues as the actor shared his preparation on Twitter.
The actor began sharing his prep only a couple of days after the announcement of his return in September 2022 and has been open about the work he's been putting in.
Besides the workout milestones, Jackman has made sure to have some fun with his prep as well, from roasting Ryan Reynolds backstage at The Music Man on Broadway to hyping up how he will be "bigger than ever" when he comes back.
Now, the trend continues as the actor posts a new video on Twitter.
Prep for Jackman's Wolverine Return
Ahead of his highly anticipated return as Wolverine in Deadpool 3, Hugh Jackman shared a workout video on Twitter as he prepares to reprise his role.
Captioned "I'm #becomingwolverineagain.," the tweet showcases Jackman working out as his trainer hypes him up and encourages him.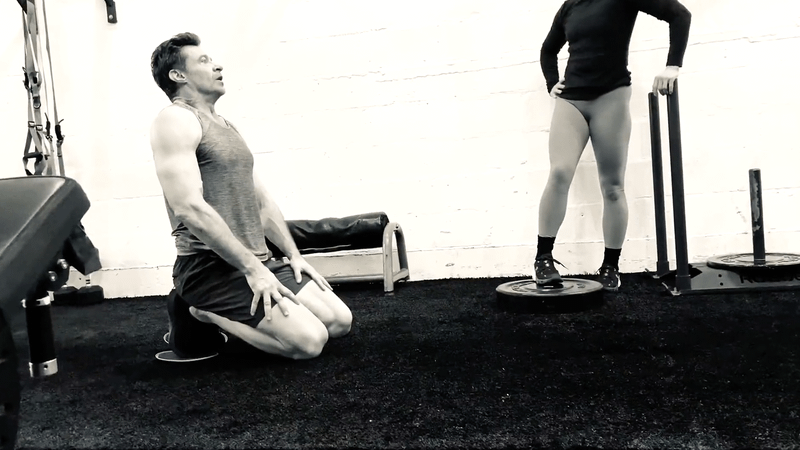 He thanked his trainer, gave a sarcastic "good afternoon," and breathed before preparing to do the workout again.
The full video can be seen below:
Action-Packed Wolverine in Deadpool 3
Given the extensive work Hugh Jackman is putting in ahead of his big return, it seems likely that Wolverine won't be on the sidelines when it comes to action in Deadpool 3.
With Deadpool and Wolverine both known for their healing factors and tendencies to throw themselves into danger because they know they'll survive, it feels inevitable that there will be some action-packed fight scenes.
It doesn't seem like there will be a dull moment in Deadpool 3, from the humor to the action, and Jackman seems to be preparing for all of it.
Deadpool 3 releases in theaters on November 8, 2024.
---
Release Date
July 26, 2024
Platform
Theaters
Gillian Blum has been a writer at The Direct since 2022, reporting primarily from New York City. Though she covers news from across the entertainment industry, Gillian has a particular focus on Marvel and DC, including comics, movies, and television shows. She also commonly reports on Percy Jackson, Invincible, and other similar franchises.