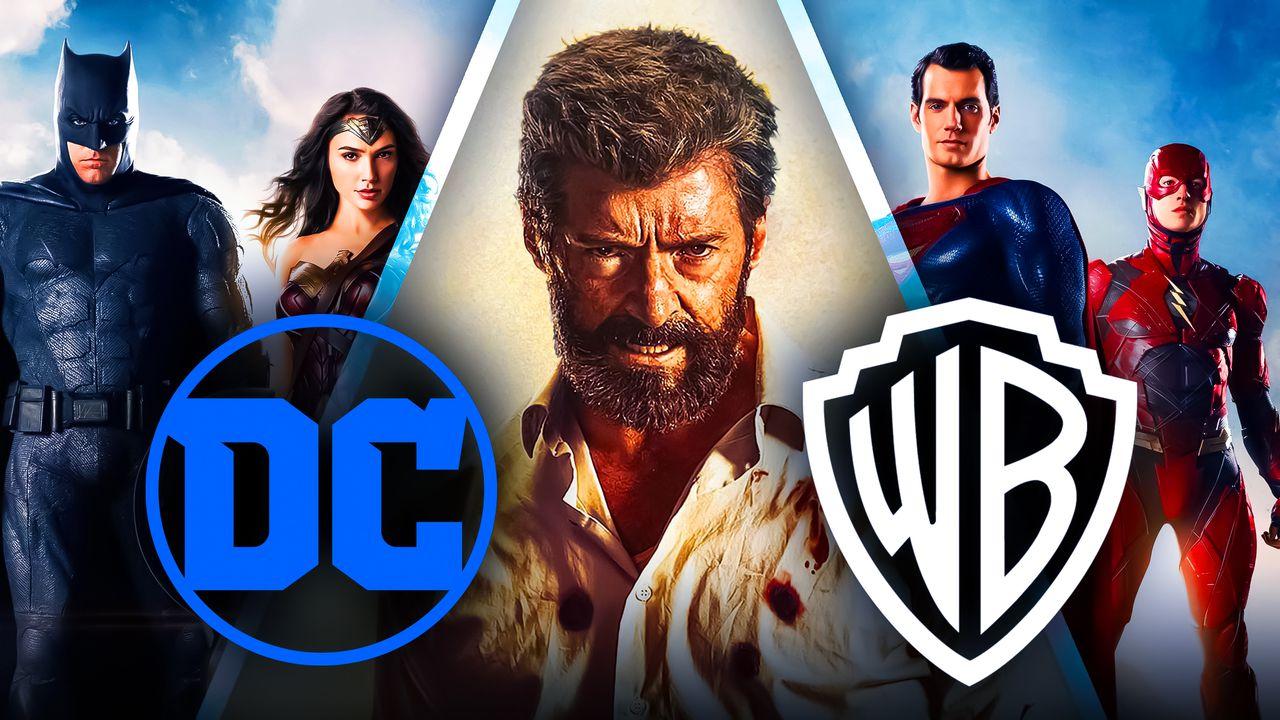 Following the announcement of DC's new slate, Logan director James Mangold may have hinted at his involvement in Swamp Thing.
After months of waiting, DC Studios co-CEO James Gunn finally pulled the curtain back on the first 'chapter' of his DC vision (titled Chapter 1: Gods and Monsters).
With the reveal of a new Superman movie, another big-screen Batman, and a Green Lantern take on HBO's True Detective, fans have plenty to get excited over. But one of the final reveals of the day came with Swamp Thing. 
While no casting or director info was given for the DCU Swamp Thing project, it seems mere hours after the announcement a potential director may have made himself known.
James Mangold Eyes Swamp Thing
Director James Mangold took to Twitter after the unveiling of James Gunn's reimagined DCU, posting a photo of DC's horror icon Swamp Thing.
The image came with no caption accompanying it, simply being a Swamp Thing comic panel. 
This has led many to believe that Mangold could be hinting at his involvement in DC Studios' recently revealed Swamp Thing film. 
The Logan director has been vocal as of late, noting how "excited" he would be to work with James Gunn and Peter Safran on the new DCU, so this could be that coming to fruition.
Furthermore, entertainment insider BSL has indicated via Twitter that he has heard James Mangold has "more than expressed interest" in directing the Swamp Thing movie, possibly indicating Mangold has already had conversations with Gunn or even attached to direct the movie!
 
During Gunn's presentation to media outlets (including Variety), he described the Swamp Thing film as an "[investigation] the dark origins of" the iconic DC character, calling it "a much more horrific film" than other DC fare. 
When asked how this horror-tinged character will interact with others in the DCU, Gunn pointed to how both Rocket Raccoon and Thor can interact in the MCU yet be from different movies.
He remarked that "that mashup quality" was key to some of the best moments of Avengers: Infinity War and Avengers: Endgame. And that is something DC Studios is "one-upping" with Swamp Thing.
Who Is Directing DC's Swamp Thing?
James Gunn has yet to officially say anything about any directors for his slate of DC movies. There is talk of him potentially taking on directing duties for Superman: Legacy, but aside from that, fans remain in the dark. 
This means there is no way to confirm right now if James Mangold will be directing Swamp Thing, but there is also no way to officially say that he is not. 
This tweet feels like it means something. A renowned filmmaker who has already expressed interest in a franchise does not just tweet an image from that franchise for no apparent reason. 
And it would make perfect sense for Mangold to take on this project right now. The director is in post-production on Indiana Jones and the Dial of Destiny and after that seems to have his schedule fairly open.
According to his IMDB page, Mangold has two films in the hopper with his next movie, Juliet, in preproduction. So if he were to add Swamp Thing to his schedule - a movie that is said to potentially end this first chapter of the DCU - it is not like he has seven or eight projects already lined up. 
If this is an expression of interest rather than an official announcement, James Gunn and Peter Safran need to get the Logan director on the phone because a James Mangold-directed Swamp Thing movie sounds almost too perfect.