After a long wait, James Gunn and Peter Safran's new DCU slate has finally arrived, and it's jam-packed with exciting character introductions and universe-building potential. 
New DCU: Every DC Movie & TV Show Announced
During a special presentation, DC Studios co-CEO James Gunn announced the first chapter of the DCU reboot as "DCU Chapter One: Gods and Monsters."
Gunn explained their strategy for developing the slate:
"One of our strategies is to take our diamond characters, which is Batman, Superman, Wonder Woman, and we use them to prop up other characters that people don't know."
Safran continued by explaining what makes DC Studios different from other production entities: 
"DC Studios is unprecedented. It is a standalone production entity and studio. It is the first time ever that everything DC related — film, television, live-action, animation, gaming — is all centralized under one creative vision, that of James and myself."
Gunn brought together a writer's room to build the DCU's shared universe. The Martian writer Drew Goddard, Moon Knight and Doom Patrol's Jeremy Slater, The Flash and Batgirl scribe Christina Hobson, Watchmen's Christal Henry, and comics writer Tom King were all brought together by the DC Studios head:
"We sat down in a room for a few days and we started to bash out what the basic overall plan could be. Not so much that it ties your wrists, but enough that we know what the basic story is, where we're going. And it's something that we'll continue to do."
The slate has 11 projects (10 new titles + 1 Elseworlds), which include the Superman reboot, a Batman and Damian Wayne team-up film, and many more. 
Superman: Legacy (Movie)
DC Studios co-CEO Peter Safran revealed that Superman: Legacy will mark "the start of the DCU," but he mentioned that "it's not an origin story."
The upcoming Superman reboot is set to focus on the titular hero trying to balance his Kryptonian heritage with his human upbringing. 
Safran described this Superman as "the embodiment of truth, justice, and the American way:"
"It's not an origin story. It focuses on Superman balancing his Kryptonian heritage with his human upbringing. He is the embodiment of truth justice and the American way. He is kindness in a world that thinks that kindness as old-fashioned." 
James Gunn is confirmed to be writing the project, with Safran expressing his hope that his co-CEO "can be persuaded" to also direct it. 
Meanwhile, Gunn had this to say about the upcoming movie centered on the Man of Steel:
"'Superman' is for everyone. That's a four quadrant film that should speak to everyone in the world."
Superman: Legacy is set to be released in theaters on July 11, 2025. 
Supergirl: Woman of Tomorrow (Movie)
Supergirl: Woman of Tomorrow is set to take inspiration from Tom King's mini-series, with Gunn confirming that the movie will explore "a very different type of Supergirl" and be "much more hardcore:"
"We will see the difference between Superman, who was sent to Earth and raised by loving parents from the time he was an infant, versus Supergirl, raised on a rock, a chip off of Krypton, and who watched everyone around her die and be killed in terrible ways for the first 14 years of her life and then come to Earth. She is much more hardcore and not the Supergirl we're used to."
It is unknown if Krypto the Superdog, who appeared in King's comic run, will appear in the movie. 
The Brave and the Bold (Batman and Damian Wayne)
The Brave and the Bold will exist alongside Robert Pattinson's Batman (an Elseworlds story set outside the DCU). However, what makes this project different is that it will introduce the Bat Family, with Gunn confirming that the version of Robin that will team up with the DCU's Batman is Damian Wayne, Bruce's biological son. 
Gunn described Damian as "our favorite Robin," "a little son of a bitch," an "assassin," and a "murderer."
The DC Studios co-CEO said that The Brave and the Bold would explore a "very strange sort of father-son story" about Bruce and Damian Wayne. 
The Brave and the Bold is inspired by Grant Morrison's Batman comics and Tom King's run. 
Paradise Lost (Wonder Woman prequel HBO Max series)
Paradise Lost is set to explore the Amazons of Themyscira before the birth of Diana (Wonder Woman), with Safran teasing that it has this "Game of Thrones-ish story."
Safran noted that the HBO Max prequel series would expand on Themyscira's "political intrigue behind a society of all women." 
Gunn chimed in, saying that the show will look to answer questions about the origin of Themyscira and all its beautiful and ugly truths:
"How did that come about? What's the origin of an island of all women? What are the beautiful truths and the ugly truths behind all of that? And what's the scheming like between the different power players in that society?"
Paradise Lost appears to be a callback to Phil Jimenez and George Perez's Paradise Island Lost comics series that explored a civil war on Themyscira.
Booster Gold (HBO Max series)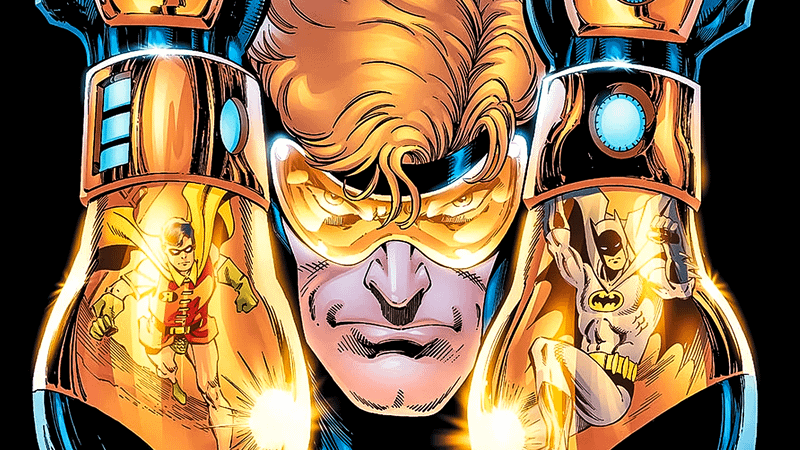 HBO Max's Booster Gold series will explore a new time-traveling hero for the DCU. Safran described the titular protagonist as a "loser from the future who uses basic future technology to come back to today and pretend to be a superhero."
Gunn then added that he has "imposter syndrome as a superhero."
In the comics, Mike Carter is a disgraced former football star who uses a time machine to go to the present and become a hero. 
This comedy series has no release date yet.
Creature Commandos (Animated Series)
The Creature Commandos animated series will explore a modern take on the characters who were first introduced from the pages of DC Comics. 
In the comics, it was originally a team of classic monsters, namely Frankenstein's monster, a werewolf, a vampire, and a gorgon, fighting Nazis in World War II. However, given that it is described as a modern take, it's likely that a whole new wave of otherworldly characters will be featured.
Gunn confirmed that Creature Commandos is already in production, with him finished writing every episode. Creature Commandos has seven episodes.
Gunn also said that shows like Creature Commandos allow their creative collaborators to "tell stories that are gigantic, but without spending, you now, $50 million an episode."
Although the voice cast has yet to be announced, it was confirmed that the top executives are looking to find actors who can also portray the live-action versions of these characters down the line. 
Waller (Amanda Waller series)
While Peacemaker Season 2 is being put on hold, Gunn said that Waller would act as a "continuation" of that series since Team Peacemaker will appear alongside Viola Davis' Amanda Waller in the upcoming spin-off. 
At the end of Peacemaker Season 1, Leota Adebayo managed to reveal her mother's (Waller) secret Task Force X group to the world. This series appears to explore the ramifications of that ending. 
Doom Patrol showrunner Jeremy Carver will serve as executive producer and writer alongside Watchmen scribe Christal Henry. 
Safran praised Carver and Henry, noting that "they are crushing it." Meanwhile, Gunn described Waller as "the greatest show ever."
Lanterns (Green Lantern show)
Lanterns will revolve around the two best-known members of the Green Lantern Corps, Hal Jordan and Jon Stewart, as they investigate a mystery that is expected to play a big role in the "main story" of DCU's Chapter 1.
Safran described Lanterns as "a huge HBO-quality event" that is "very much in the vein of True Detective."
Lanterns is separate from Greg Berlanti's planned Green Lantern series for HBO Max, which is confirmed to be not moving forward by Safran. 
The DC Studios co-CEO explained the decision behind the cancellation of Berlanti's Green Lantern series: 
"Greg's vision was more of a space opera. Our vision is much more 'True Detective,' terrestrial-based investigation story."
Swamp Thing (Movie)
Swamp Thing is described as a horror film that will mark the end of DCU's Chapter 1. 
Safran revealed that Swamp Thing is set to "investigate the dark origins" of the titular monster through the perspective of horror. 
Meanwhile, Gunn said the "mashup quality" of seeing Rocket Racoon standing next to Thor in Avengers: Infinity War wound up being one of the highlights of the MCU's crossover movie. 
That said, Gunn teased that they're "one-upping" that approach with Swamp Thing, potentially indicating that the titular monster will crossover with the likes of Superman and Batman: 
"This is a much more horrific film, but we'll still have Swamp Thing interact with the other characters."
The Authority (Movie)
Safran describes The Authority as "kinda like Jack Nicholson in A Few Good Men," saying that "they know that you want them on the wall or at least they believe that."
The movie will explore a team of superheroes that utilizes extreme methods of protecting the planet. 
Gunn explained the decision why they moved forward with The Authority: 
"One of the things of the DCU is that it's not just a story of heroes and villains. Not every film and TV show is going to be about good guy vs. bad guy, giant things from the sky comes and good guy wins."
While confirming that the movie is being written now (he didn't reveal the screenwriter), Gunn said that he's "really excited" to bring these characters to life.
Elseworlds: The Batman - Part II (Movie)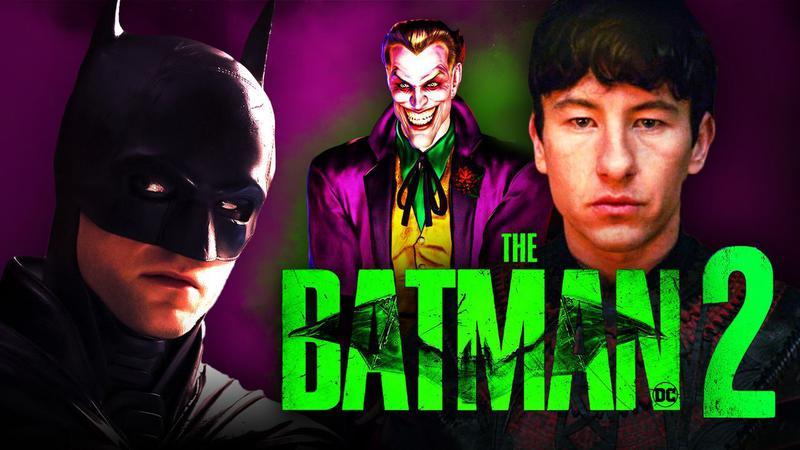 Matt Reeves' The Batman sequel is under the Elseworlds umbrella, meaning it is set on a different Earth. 
Robert Pattinson will reprise his role as the Dark Knight. It is unknown which other characters will make a comeback, though Reeves confirmed that the Penguin series "will lead into the sequel:"
"There's actually a whole little fabric of things we're wanting to do, the way we're doing with [the] Penguin and how that comes back into how that will lead into the sequel, and what that sequel is going to be."
Safran expressed his excitement for 2025, describing it as a "very big year for DC."
The Batman Part II is set to be released on October 3, 2025. 
---
Release Date
July 11, 2025
Platform
Theaters
Aeron is a news/features writer and Content Lead for The Direct who has been working for the site since March 2020. From writing about the inter-connectivity of the Marvel Cinematic Universe to having an extended knowledge about DC TV's Arrowverse, Aeron's expertise has since expanded into the realm of reality TV, K-drama, animated, and live-action shows from Netflix,  Disney+, Prime Video, MGM+, Peacock, Paramount+, and Max. When he isn't writing and watching all things MCU, Aeron is heavily invested with the NBA (go Celtics!) and occasionally watches thrilling matches in the WWE. 
LATEST NEWS
TRENDING