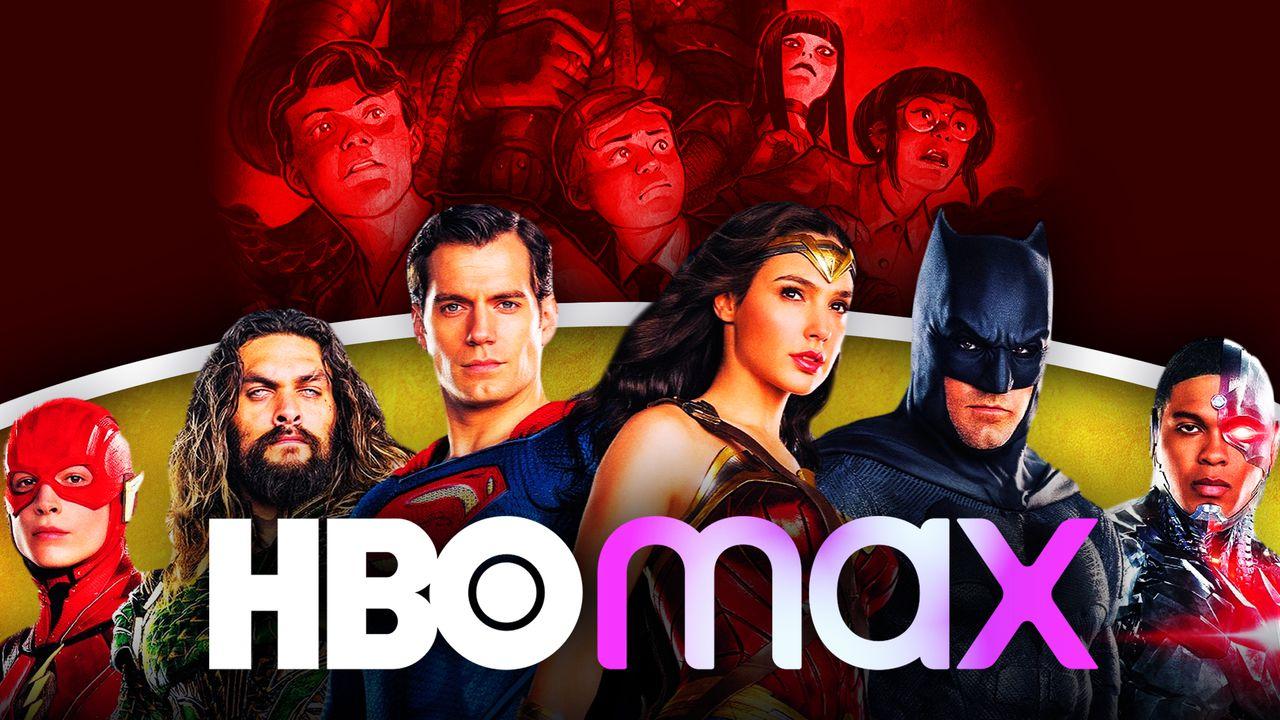 HBO Max abandoned another of its upcoming DC series due to conflicts with James Gunn and Peter Safran's DCU plans.
Ever since Gunn and Safran took the lead at DC Studios, many projects of the previous regime have been canceled. This has included on-the-air series like Titans, Doom Patrol, and Pennyworth getting the axe.
The fate has also been called into question of three DC series that were in development by Arrowverse creator Greg Berlanti, those being Green Lantern, Strange Adventures, and Dead Boy Detectives - the first two of which have already been canceled at HBO Max while the latter is now in production.
HBO Max Sends DC Series to Netflix
According to an exclusive report from The Hollywood Reporter, DC's upcoming Dead Boy Detectives series from Arrowverse producer Greg Berlanti has been abandoned by HBO Max, with the project now moving to Netflix.
Warner Bros. Television opted to shop the DC drama to other services as the series failed to fit into the slate plans from James Gunn and Peter Safran's DC Studios. The decision was also made due to HBO Max's inability to market Dead Boy Detectives until 2024, leading to a mutual deal to shop the series.
As per Production Weekly, Dead Boy Detectives began filming on November 7 - just one week after Gunn and Safran took over at DC - and will continue filming until March 20. This likely means development was too far in motion at the time of the DC Studios restructuring, otherwise, it may have been canceled abruptly.
Based on comics from Neil Gaiman and Matt Wagner, Dead Boy Detectives was ordered for an eight-episode series on HBO Max in April 2022. It stars the ghosts of two dead children, Charles Rowland and Edwin Paine, who pass up the afterlife to investigate supernatural crimes with their living, psychic friend Crystal Palace.
The two ghostly crime-solvers made their live-action debut in Doom Patrol Season 3, played by Sebastian Croft and Ty Tennant. But in the upcoming series, they will be replaced by George Rexstrew and Jayden Revri, with Kassius Nelson taking on the role of Crystal.
Dead Boy Detectives is far from the first DC series to be abandoned by HBO Max due to its conflicts with Gunn and Safran's plans, with the news following the recent cancellations of Titans, Doom Patrol, and Pennyworth.
The DCU slate will see five new shows coming to HBO Max, joining the existing Peacemaker - which recently puts its Season 2 on hold - those being Creature Commandos, Waller, Lanterns, Paradise Lost, and Booster Gold.
DC Studios Teams Up With Netflix
The Dead Boy Detectives initially debuted in Neil Gaiman's The Sandman before being spun off into their own solo adventures on the page. With The Sandman - which is similarly adapted from DC's Vertigo imprint - still running ahead with Season 2 on Netflix, the service is a logical home for this almost indirect spin-off.
As Dead Boy Detectives began filming just days after Gunn and Safran took over DC Studios, pre-production will have been way too far along to even consider canceling the project. The move to Netflix is an ideal strategy to keep the series alive while avoiding fans thinking this is part of the new DCU.
In the same way that MCU fans see Disney+ as the streaming home for projects in that universe, the DCU will likely strive to achieve the same sense with HBO Max. This could lead to more "Elseworlds" projects being shipped off to other homes to avoid confusion, although The Batman's Penguin spin-off is probably safe.
DC is also currently looking to shop Batman: The Animated Series successor Caped Crusader to other services, with reported interest at the Disney-owned Hulu, Netflix, and Apple TV+. The news of Dead Boy Detectives' move to Netflix could move them to the forefront of contenders for the new Batman series.
Responding to the ongoing "Sell the SnyderVerse to Netflix" movement, Gunn previously called the trend "the wackiest hashtag ever," before noting that while Netflix has not expressed interest in those potential projects, they have "discussed other stuff," perhaps indicating more collaborations on the way. 
With the desire to market Dead Boy Detectives before 2024 apparently being an issue leading to the move to Netflix, the streaming series is likely to premiere at some point this year or perhaps in the early months of next year.