The 2023 edition of Food Network's Christmas Cookie Challenge is filled with a cast of exciting new contestants who are ready to win it all. 
Now in its seventh season, the eight-episode series highlights four cookie makers per installment who compete by creating Christmas Quilt cookies as well as Grandfather Clock cookies in order to win a grand prize of $10,000 USD. 
The show made its debut on the Food Network on November 2, 2023.
Here is the main cast of hosts, judges, and contestants in Christmas Cookie Challenge Season 7:
Ree Drummond - Co-Host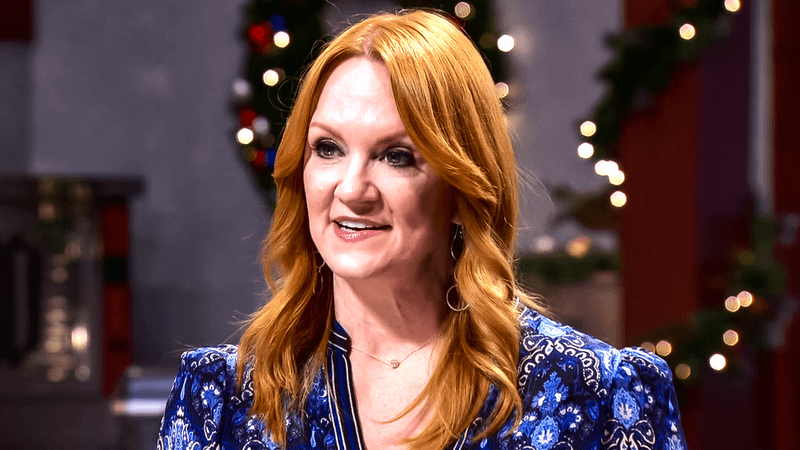 One of the hosts of Christmas Cookie Challenge Season 7 is Ree Drummond. The TV personality is an American blogger and author who gained popularity after her blog, The Pioneer Woman, became well-known to the public. 
Drummond's blog chronicles her daily life as a wife and mother in rural Oklahoma. 
Eddie Jackson - Co-Host
Joining Ree Drummond as a host in Season 7 is former football cornerback and American chef Eddie Jackson. 
Jackson competed in MasterChef Season 4 in 2013, with him ending up in seventh place. After his stint in MasterChef, Jackson became the champion of Food Network Star Season 11 in 2015. 
Aside from being the host of Christmas Cookie Challenge Season 7, he is also the host of Outchef'd and the judge of Supermarket Stakeout.
Kimberly Bailey (Guest Judge)
Kimberly Bailey is a baker and the owner of The Butter End Cakery in Los Angeles. 
Bailey was diagnosed with cancer in 2008, but it didn't stop her from pursuing her love for cake decoration and testing new baking recipes on her road to recovery. 
James Briscione (Guest Judge)
Serving as one of the judges of Season 7 is James Briscione, a popular chef who is known for being featured on the Food Network Kitchen app, where he offers live cooking classes to users. 
Briscione is also a proven winner since he is a four-time Food Network Champion with multiple triumphs on Chopped and Beat Bobby Flay. 
Damiano Carrara (Guest Judge)
Italian chef and TV personality Damiano Carrara joins the pool of guest judges in 2023's Christmas Cookie Challenge.
Carrara finished second in the debut season of the Spring Baking Championship in 2015. He also won the "Chocotage XXL" episode of Cutthroat Kitchen. 
Dan Langan (Guest Judge)
Dan Langan is a baker and a Food Network personality known for being a host and judge of several shows from the network, most notably his own digital series, Dan Can Bake It. 
Langan was formerly a finalist on Spring Baking Championship Season 2 and a contestant of Cake Wars. 
Jamika Pessoa (Guest Judge)
Joining the pool of guest judges of Season 7 is veteran chef Jamika Pessoa. 
Pessoa is best known for her expertise with traditional Southern and Caribbean dishes. She previously appeared in Food Network Star, Cooking Channel's Donut Showdown, and Unique Sweets. 
Pessoa is also a judge on Food Network's Ultimate Summer Cook-Off.
Jordan Pilarski (Guest Judge)
Jordan Pilarski was the winner of Spring Baking Championship Season 3 back in 2017 and in Holiday Baking Championships: The Homecoming Special. 
Aside from his stint in Food Network, Pilarski is also the resident chef of The Ritz-Carlton Hotel in Santa Barbara, California. 
Aarti Sequeira (Guest Judge)
Indian chef Aarti Sequeira was the winner of The Next Food Network Star Season 6. She also has her own show on the network, which is Aarti Party. 
Aside from being a judge in Season 7, Sequeira is also the host of Taste in Translation on the Cooking Channel. 
Joy Wilson (Guest Judge)
Joy Wilson, aka Joy the Baker, is known for her impressive recipes and tips that are showcased in her blog. 
Joy is also a cookbook author and she also serves as the editor-in-chief of her Joy the Baker Magazine.
Jose Barajas (Contestant)
Jose Barajas is a 36-year-old bakery owner from Chula Vista, California, with his bakery being named Mmm... Cakes.
Before joining the 2023 edition of the Christmas Cookie Challenge, Barajas previously joined six gingerbread competitions where he recently won two of them. 
Barajas won the competition in Episode 1 after his impressive showing. In the Decorating Challenge, he unveiled a gingerbread shortbread with a design of a donkey pinata and his nephew Max. 
Meanwhile, in the Display Challenge, he created a gingerbread with horchata buttercream and orange gingerbread with caffe latte lollipop ganache designed as a Mexican town square.
Mayra Garcia (Contestant)
Mayra Garcia is a home baker and a gingerbread influencer on TikTok. 
Mayra did a spicy hot chocolate gingerbread with marshmallow royal icing during the Decorating Challenge, but it wasn't enough to get her the win. 
In the Display Challenge, She did a pets-inspired gingerbread and Lebkuchen butterscotch. 
Kat Murray (Contestant)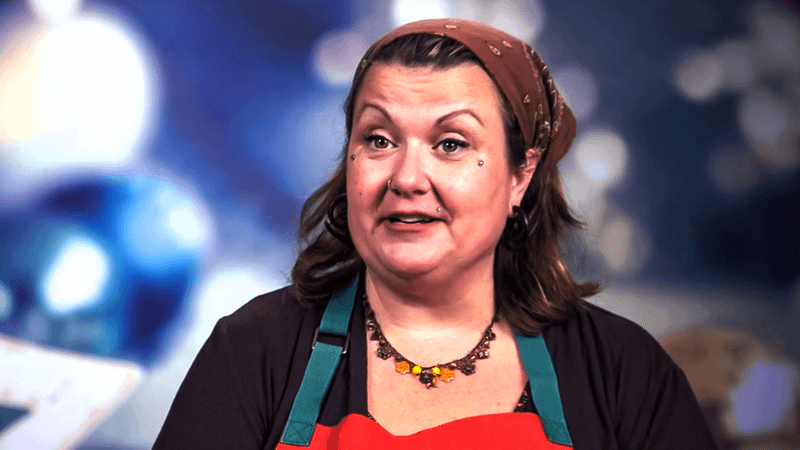 Kat Murray is a 49-year-old home baker and the owner of Kat's Cakes. 
Kat was eliminated after the first round of Episode 1 since her cookie stick puppets of Birdie the cat and Indie the dog didn't live up to the expectations of the judges.
Layce Smith (Contestant)
Layce Smith is the owner of Heirloom Bakery Company from Denver, Colorado. 
During the Decorating Challenge, Layce created cookie stick puppets of a chai gingerbread shaped as a reindeer and chicken. 
After not winning the first round, Layce tried to bounce back by crafting a Puppet Theater of a North Pole barn that is infused with an orange cream lollipop gingerbread and white chocolate cranberry gingerbread.
---
New episodes of Christmas Cookie Challenge Season 7 premieres on the Food Network every Thursday at 9 p.m. ET.