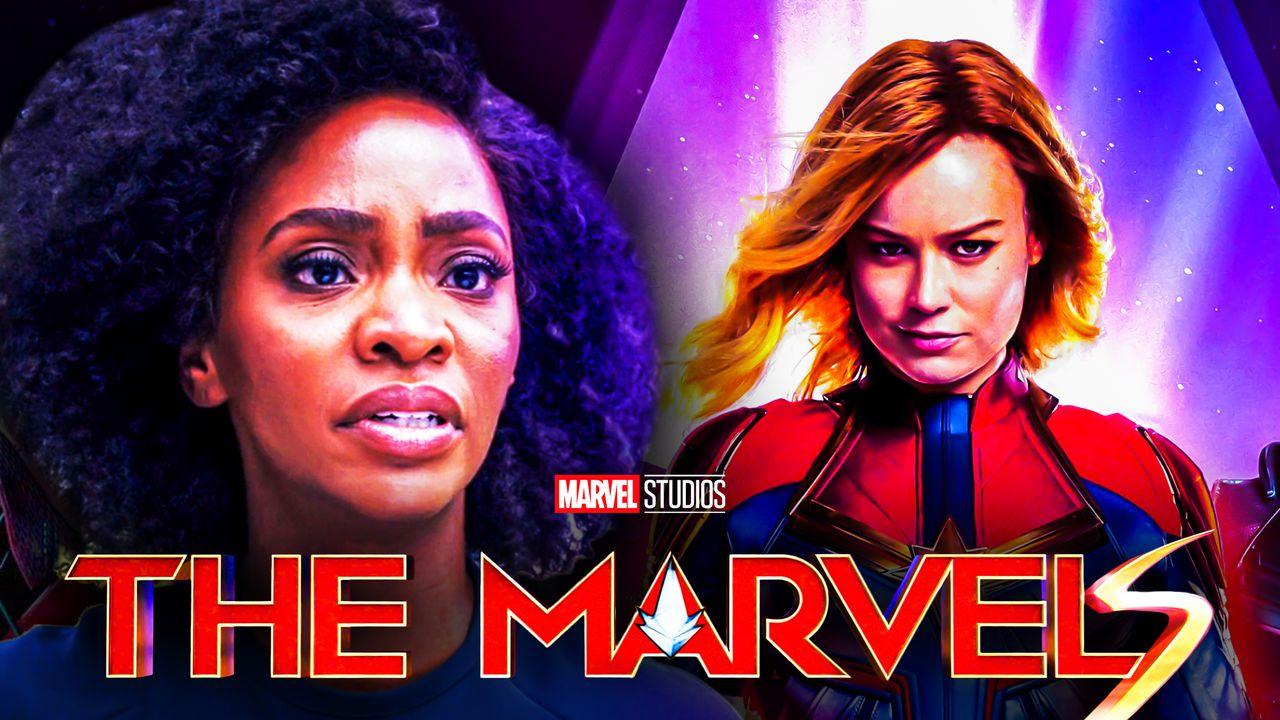 While much of Marvel's Phase 4 has focused on setting up the multiverse, Marvel Studios has also been introducing new characters to its roster from The Falcon and the Winter Soldier's John Walker to Owen Wilson's Mobius in Loki to WandaVision's older version of a character from 2019's Captain Marvel.
Following a breakout performance as Maria Rambeau's now grown-up daughter Monica, Teyonah Parris is in contention for an Emmy nomination for supporting actress in a limited series alongside Agatha Harkness' Kathyrn Hahn.
But while only Kevin Feige knows what the future holds for Hahn's character in the MCU, Parris' Monica — now imbued with powers — is set to appear in The Marvels, a Captain Marvel sequel directed by Nia DaCosta who Parris already has a working relationship with. 
TEYONAH PARRIS TALKS MONICA'S RELATIONSHIP WITH CAPTAIN MARVEL
In an article with Variety, Parris shared what DaCosta can bring to the MCU saying, "First of all, I'm just such a fan of her as a human. Then you have her visual, very artistic eye on how a film feels with her."
In regard to The Marvels and her own character, Parris shared that Monica is "at the helm of furthering this story" that having an African-American, female superhero is "really special."
"With Monica, we've established who she is in 'WandaVision,' and in 'The Marvels,' we have an opportunity to further understand who this woman is. Having a woman of color at the helm of furthering this story of one of the few super-powered female, African American beings, I think it's really special."
In addition to yet another new character — Ms. Marvel played Iman Vellani — Brie Larson is also reprising her role as Carol Danvers' Captain Marvel. However, little moments from WandaVision hinted that not all is well between Parris' Monica and her Aunt Carol. 
According to Parris, "Little Monica had a relationship with Carol Danvers, and we'll get to see what happens with that relationship, and how or if, it brings them to the present."
THE MARVELS SET TO MAKE MCU HISTORY
Filming this summer for a November 2022 release, The Marvels looks to be the first all-female superhero film for the MCU. However, it remains to be seen if this upcoming film is truly a sequel to Captain Marvel or, in fact, an ensemble film that happens to include Carol Danvers' character.
Not only does the latter seem likely considering Parris' comments about Monica "at the helm" and due to the addition of Ms.  Marvel, but also the film's title of The Marvels whose reveal came as a bit of a surprise to fans. 
As filming continues and the 2022 release date approaches, fans are sure to learn more about what this film has in store.
And considering the positive fan reception to Parris' Monica Rambeau in WandaVision, hopefully The Marvels is only the beginning of her run in the MCU. 
The Marvels is set to release on November 11, 2022.