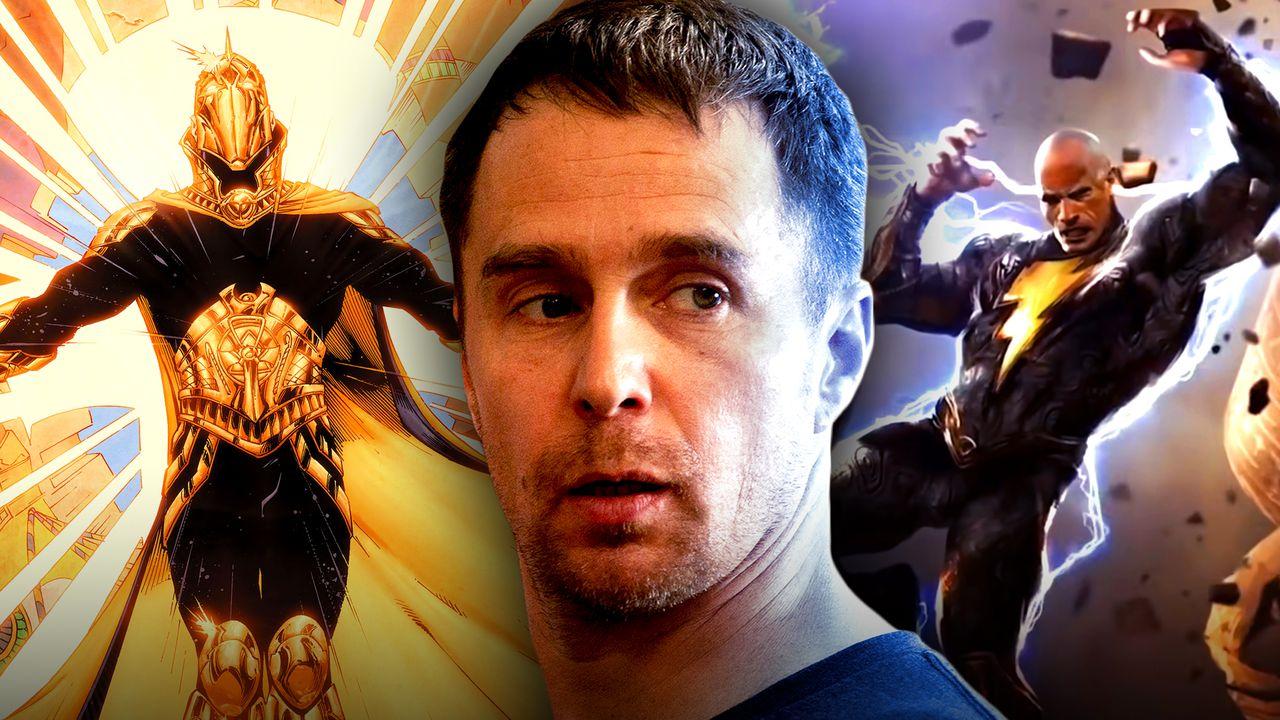 For a film that's currently unscheduled in the DC Extended Universe's immediate future, Black Adam has certainly spent a lot of time in the news headlines over the past few weeks. Alongside leading man Dwayne "The Rock" Johnson, Warner Bros. has recently added the talents of Aldis Hodge as Hawkman, Noah Centineo as Atom Smasher, and Sarah Shahi in a key role as the movie works to fill out its core cast before it starts production.
Recently, new rumors have been released to the public that the studio is eyeing certain actors to potentially join this exciting DCEU solo film, including Marwan Kenzari for Sabbac and either Isabella Moner or Leslie Grace for Cyclone, although these roles could end up going to other people. A similar new rumor has just released, revealing a new role being cast and another specific actor who may be serving as inspiration for the studio's latest search.
NEWS
A new exclusive from the Illuminerdi has revealed that the casting team for Black Adam is currently searching for a male actor in their 30's to play Doctor Fate/Kent Nelson. Described as a "kind academic" while in Kent Nelson form, he completely changes into a Doctor Fate listed as "terrifying force of nature who sounds and acts totally different."
The first cinematic iteration of this notable villain will possess powerful telekenetic and telepathic abilities, and he will also be able to slow time and even reality. Warner Bros. is reportedly looking for a well known actor to fill this role with a prototype in the mold of Hollywood mainstay Sam Rockwell.
WHAT THIS MEANS
Doctor Fate is quite the interesting character to bring into the DCEU, especially considering how powerful he has been throughout his run in DC Comics. With powers very reminiscent of one Doctor Stephen Strange in the world of Marvel, Nelson made a name for himself as one of the founding members of the Justice Society of America, an organization set to be a central part of Black Adam's first ever solo movie. The ensuing action set to arrive, featuring this new superhero alongside Hawkman, should make for some incredible action sequences through the course of the movie.
As for the actor, while the role likely won't actually be filled by Sam Rockwell due to his age, he does serve as a fantastic source of inspiration for the casting crew behind Black Adam. The Academy Award-winner has made a name for himself over the years in some of the most wild franchises in memory, and he has even been a central part of the superhero genre after playing Justin Hammer in 2010's Iron Man 2, reprising the role in the oft-forgotten Marvel One-Shot All Hail The King.
Doctor Fate will be yet another major player in this new solo film, which is gaining more hype and attention with every new piece of information that comes. Black Adam is set to go into production in early 2021, but it has been taken off of the DCEU's release schedule for the time being.