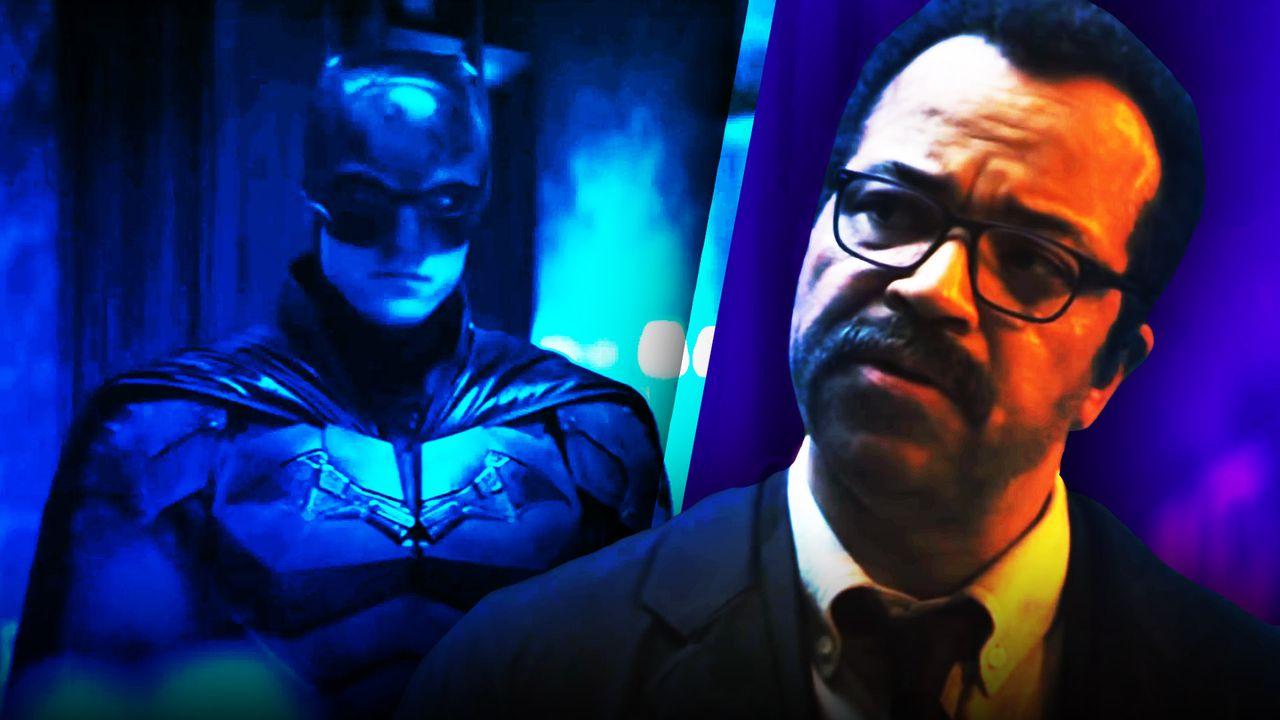 Now that Ben Affleck's era as Batman has (supposedly) concluded with Zack Snyder's Justice League , DC fans are turning their attention to Warner Bros.'s next incarnation of the Caped Crusader.
The Batman directed by Matt Reeves and starring Robert Pattinson promises a younger version of the iconic character who's more of a detective than what audiences have seen in recent Batman-centric films.
To further explore that angle of storytelling, an untitled Gotham PD spin-off series set in the universe of The Batman film is in the works for HBO Max; and now, fans are finally hearing a little more about this intriguing project.
GOTHAM SPIN-OFF TO STAR JEFFREY WRIGHT AS JAMES GORDON?
In an interview with Fatman Beyond , via ComicBook.com , comic book writer Ed Brubaker, who wrote the Gotham Central comic-book series, claims The Batman spin-off series for HBO Max will be "the James Gordon show."
"I was like 'maybe they're really going to make Gotham Central this time,' and so I reached out to a producer who works for Matt Reeves and he says, 'no, that's not really Gotham Central . They're making sure that they don't call it Gotham Central and it's more of a spinoff from the movie. It's like the James Gordon show."
Since there's so little known about this HBO Max series, including its cast, Brubaker's comments indicate Jeffrey Wright, who is playing Commissioner Gordon in Reeves' The Batman , could very well be the main character/protagonist of the series.
However, it's important to note that Brubaker isn't formally connected to the HBO series and these claims are unconfirmed at this point.
IS HBO MAX FOLLOWING THE FOOTSTEPS OF DISNEY+?
Warner Bros. has openly expressed their commitment to move in a new direction with their upcoming plans and projects, and the Reeves' The Batman coupled with a complementary spin-off series may be an example of that.
But is this really a new direction? Or is it just DC's version of Marvel's new direction?
Since the beginning of 2021, Marvel has proven that comic book stories can be told in a series format on streaming as well as in theaters.
And since a James Gordon series will follow The Batman , and Peacemaker will follow James Gunn's The Suicide Squad , Warner Bros. just might be adapting the Marvel formula with HBO Max as the DC version of Disney+.
---
Savannah Sanders joined The Direct as a writer in 2020. In addition to writing for The Direct's Star Wars, Marvel, and DC teams, Savannah specializes in the relationship between Disney's blockbuster franchises and the Disney Parks.