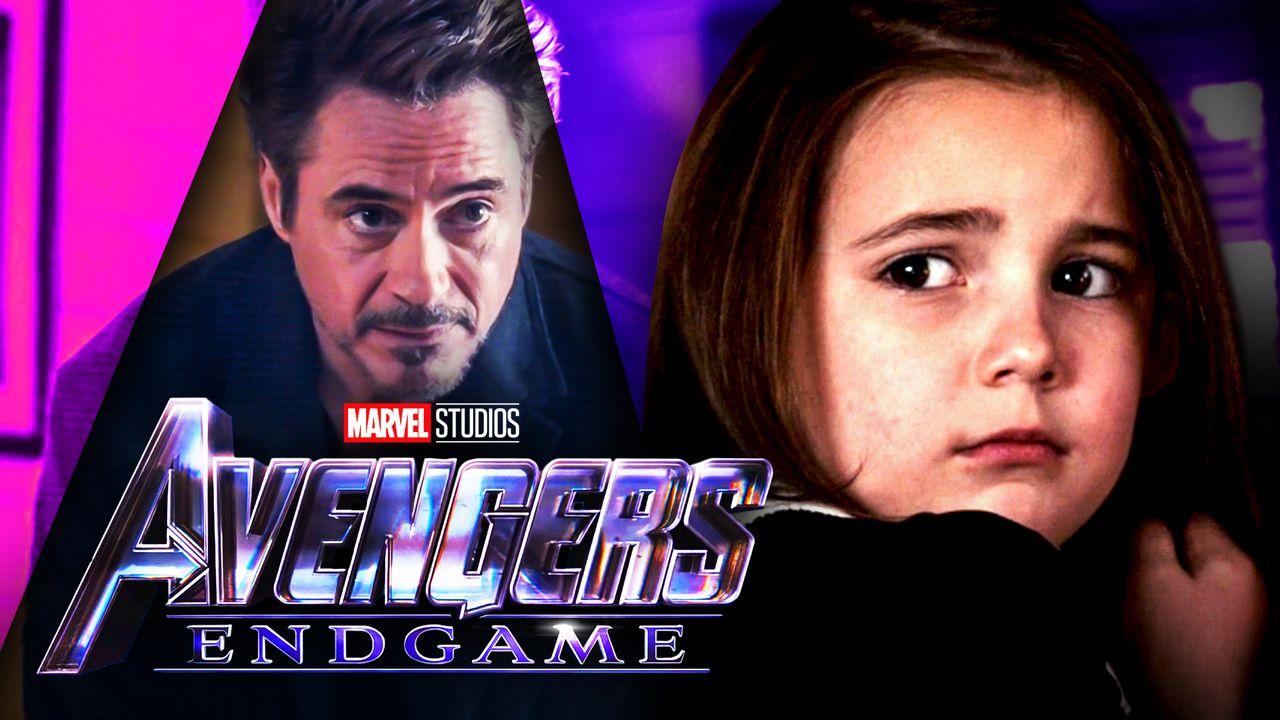 Many cast and crew members of Avengers: Endgame recently took to social media to celebrate the second anniversary of the record-breaking MCU movie's theatrical release. Since it has been nearly two years since the franchise's last cinematic endeavor, Spider-Man: Far From Home , many of the memories being shared have been a reminder to fans of the feeling of anticipation and excitement of watching new installments of the franchise in theatres.
Several of these tributes have come in the form of behind-the-scenes photos and clips , but they haven't brought much new information to light. However, an Instagram post from one of the film's actors has revealed a surprising story about the writing process for the movie.
MORGAN STARK'S MOM IN THE WRITERS' ROOM
Actress Lexi Rabe, who plays Morgan Stark in Avengers: Endgame , recently posted a few photos from the film's premiere along with a story about the making of the movie.
Rabe showcased her mother's presence on stage alongside the Endgame cast and crew after the premiere, revealing that she "sat in the writers' room - helping rewrite four scenes" which Rabe was added to due to the creative team taking a liking to her.
"My mom sat in the writers room - helping rewrite four scenes that I was added too. Because they liked me."
Rabe's Instagram post can be viewed below:
MORE SCREENTIME FOR MORGAN STARK
The addition of scenes for certain characters in movies isn't unheard of. If an actor is popular or the director and producers take a liking to them their screentime sometimes increases. However, it's surprising to hear that a family member of an actor - even a child actor - was included in the creative process for a film, especially one so big and secretive as Avengers: Endgame .
All of Morgan's scenes in the film are involved with the storyline of Robert Downey Jr.'s Tony Stark, which was a particularly secretive aspect of Endgame before its release. While the added scenes were probably relatively less spoiler-filled than others that were strongly plot-related, this situation is still unusual and potentially even unprecedented for Marvel.
It seemed to work out in the end, though, as Rabe's mother likely had to sign a strict non-disclosure agreement and no spoilers about Lexi's scenes as Morgan Stark leaked prior to the movie's release. The character ended up becoming a fan favorite, with many hoping for a return appearance in the MCU down the line.