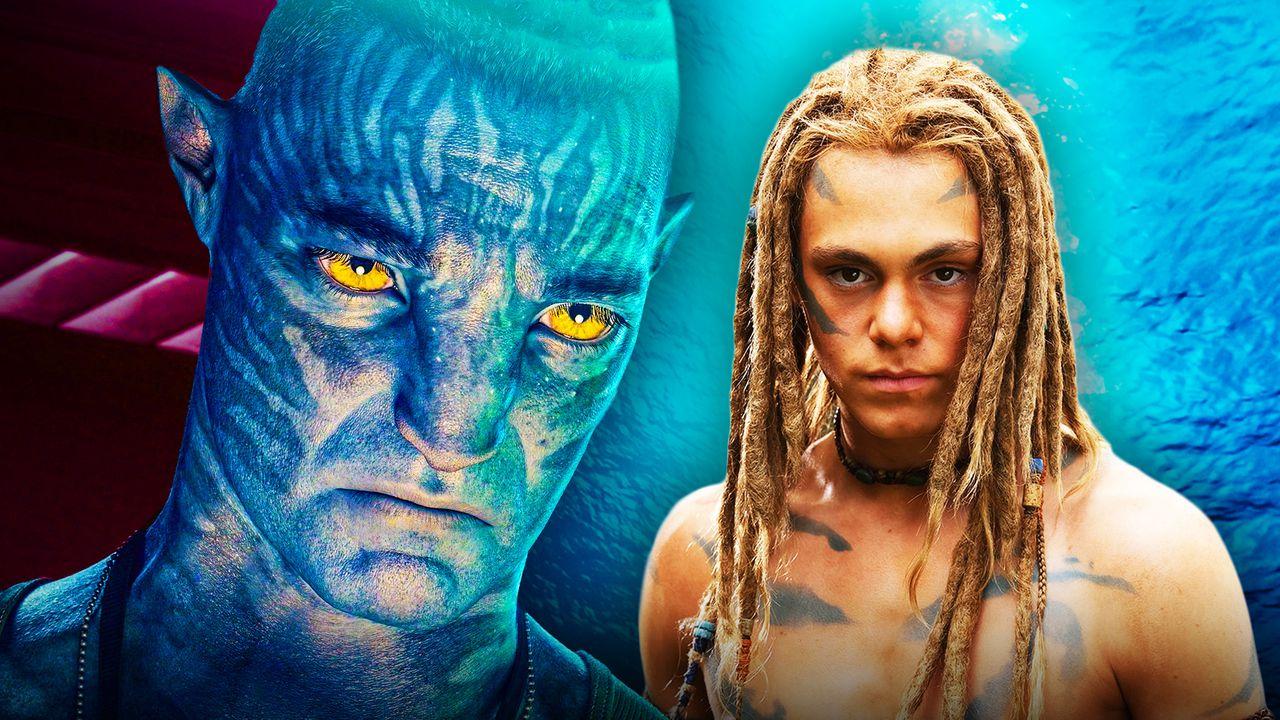 One of the long-standing mysteries of Avatar: The Way of Water is how Spider's mother died, and this question has now been answered via a new prequel comic. 
Jack Champion's Spider played a massive role in Avatar 2, serving as one of Jake Sully and Neytiri's adopted children and a direct link to the sequel's villain, Lt. Quaritch. 
In a shocking twist, it was revealed that Quaritch is Spider's biological father. This twist led to questionable choices for Spider throughout the sequel, leaving many to wonder how his final decision in the film's ending will impact future Avatar movies.
While others are debating the identity of Kiri's father, new details about the death of Spider's mom came to light.
How Did Spider's Mom Die Before Avatar 2?
Avatar's prequel comic, Avatar: The High Ground, revealed that Paz Socorro is Spider's mom, a Scorpion pilot for the Resources Development Audition (RDA).
Socorro was briefly referenced in Avatar: The Way of Water when Quaritch meets Miles for the first time. However, it was never explained what happened to her. 
The aforementioned prequel comic revealed more of Socorro's backstory before the events of the sequel and during the first movie:
The graphic novel offered a glimpse of Paz and Quaritch's romance: 
The High Ground also revealed heartfelt moments between Paz and Spider, with the comic describing the latter as the "first true Pandoran Human:"
The comic then confirmed that Paz died during "the last great battle," showing her getting impaled during the first film's climactic fight:
Will Avatar's Future Movies Highlight Spider's Betrayal?
Avatar: The Way of Water revealed that Spider longs for a family, although Jake Sully and Neytiri adopted him. This leads to his decision to help Quaritch and keep him alive at the end of the sequel, despite knowing the ramifications of his actions. 
It is unknown if Spider knew how his mom, Paz, died, but Jake may have come clean and told him that he is partly responsible for his mother's death.  While this issue may have been a back burner for the pair in the events of the sequel, meeting Quaritch again would've changed Spider's perspective on the matter. 
Helping Quaritch could be the first hint of Spider's betrayal, which could slowly unravel in future Avatar movies. Knowing that Jake is responsible for his mother's death could also be used as a motivation for his heel turn, with Quaritch utilizing it to his advantage to gain his son's trust.  
Hopefully, Spider's friendship with Kiri and the rest of Jake and Neytiri's kids will keep him away from betraying them and the Na'vi. 
Avatar: The Way of Water is still playing in theaters worldwide.