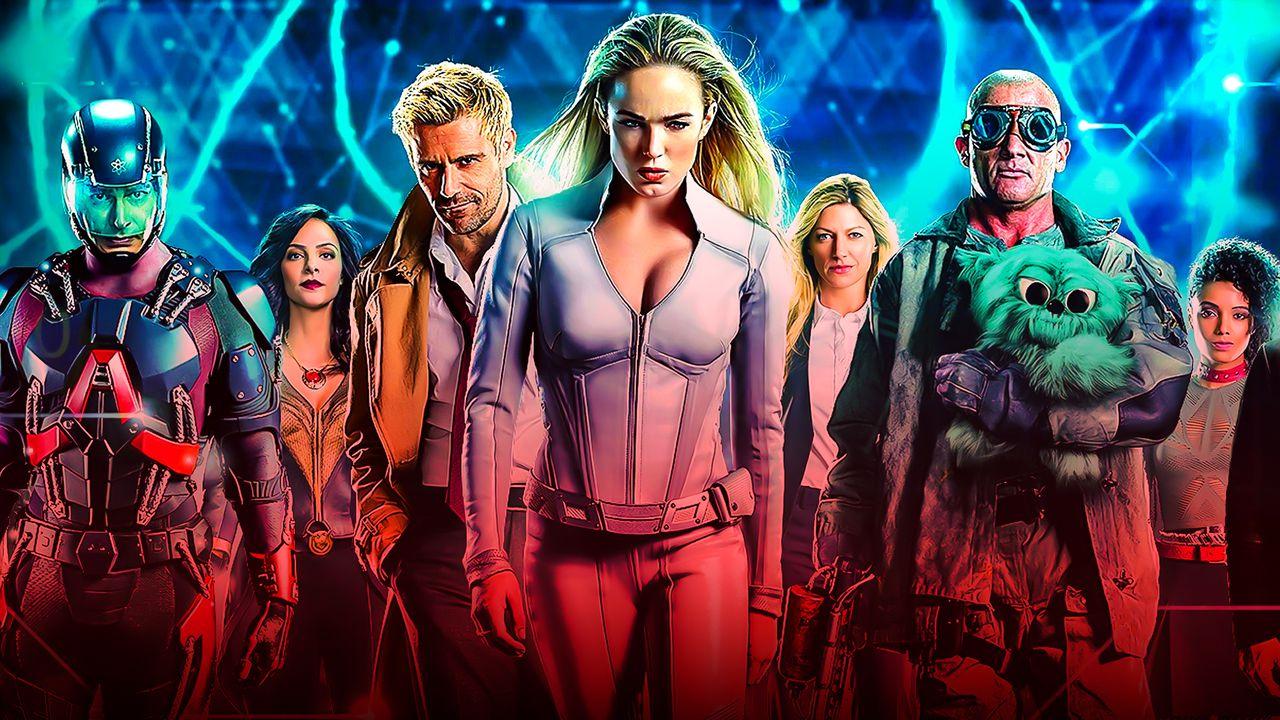 While the future remains bright for superhero films and television series, just what tomorrow will look like for the DCU remains uncertain. In the wake of Warner Bros. and Discovery's merger, and the new CEO's interest in a new direction for the blue brand franchise, there have been other casualties, particularly in terms of The CW and its DC shows. 
Separate from Warner Bros.' attempts at a shared cinematic DC Universe, The CW was the home of DC's shared television universe for DC characters. Known as the "Arrowverse," it included shows such as Arrow, The Flash, Supergirl, and Legends of Tomorrow.
Following news of a potential sale of the network, a number of DC-related shows have been purged; and while The Flash seemingly survived, the same can't be said for the entirety of the Arrowverse library. 
The CW Cancels DC's Legends of Tomorrow 
On the heels of The CW's cancellation of Batwoman, Deadline has now reported that DC's Legends of Tomorrow will not be renewed for an eighth season. 
The series, which first debuted in 2016, was based on DC characters from the Arrowverse who were first introduced in The CW's Arrow and The Flash. 
The ensemble cast starred Caity Lotz as White Canary, Amy Pemberton as Gideon, Olivia Swann as Astra Logue, Lisseth Chavez as Esperanza "Spooner" Cruz, Tala Ashe as Zari Tarazi, and Shayan Sobhian as Behrad Tarazi. 
DC' Legends of Tomorrow's showrunner, Keto Shimizu, posted the following on Twitter:
"It's been an incredible run. However, the CW has let us know that there will be no season 8… We are heartbroken, but also immensely grateful for the amazing work our cast, crew, and writers have contributed to the little show that could."
No Tomorrow For DC's Arrowverse?
Unfortunately for DC's Legends of Tomorrow, the show's seventh season ended on a cliffhanger with Donald Faison's Booster Gold informing the Legends of their arrest.
Not only are fans now denied a conclusion, but the long-running series was cut short of matching both Arrow and The Flash's eight seasons.  
Still, since The Flash was renewed for the coming 2022-2023 season, there is still a chance for Legends of Tomorrow characters to appear. However, just how select Arrowverse shows being axed will affect the connected universe remains to be seen. 
In addition to The Flash, Superman & Lois have also been renewed, and the fate of the new DC adapted series, Naomi, is currently in question. However, the biggest question - and cliffhanger - is the future of The CW and the on-screen direction of DC entertainment as a whole.