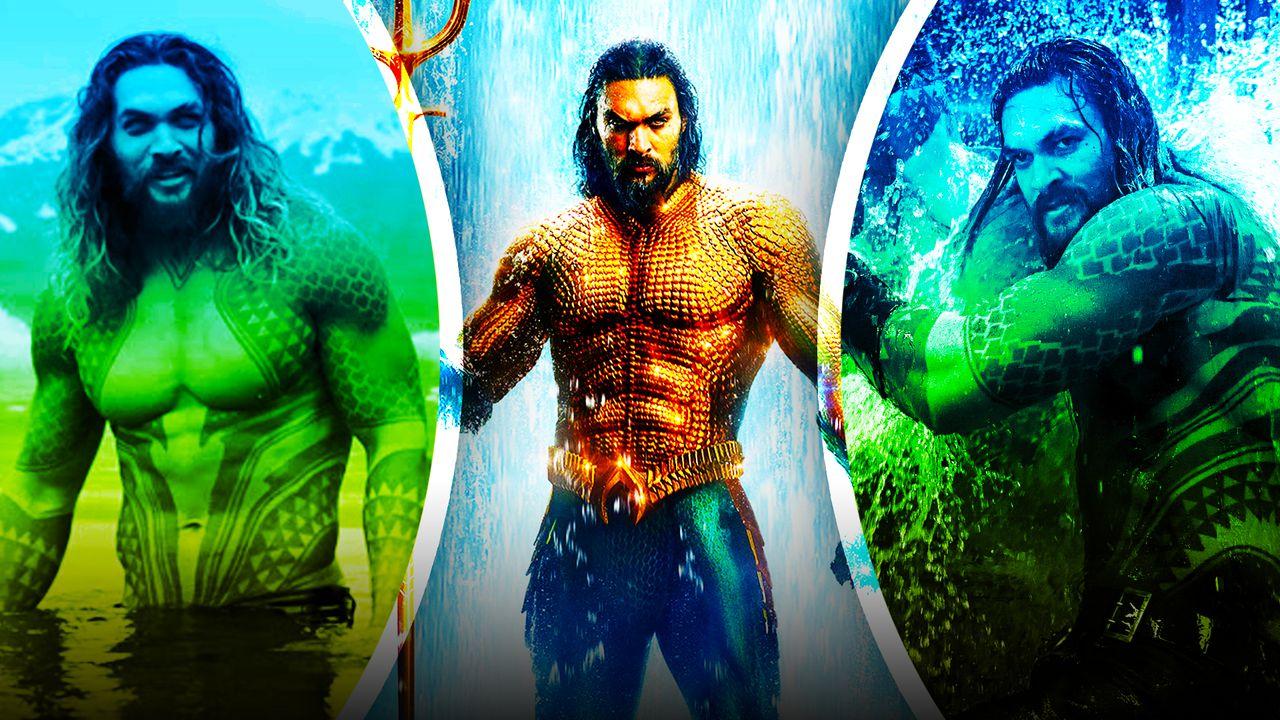 Sequels and reboots are the name of the game for the DC Extended Universe in the coming months and years ranging from James Gunn's The Suicide Squad reboot to Shazam! Fury of the Gods and Aquaman 2.
Capitalizing on the success of 2018's Aquaman, both Jason Momoa and Amber Heard are reprising their roles for the sequel which is slated for a December 16, 2022 release.
But this time, Momoa is assuming a role behind-the-scenes as well as in front of the camera. 
AQUAMAN'S JASON MOMOA COLLABORATED ON SEQUEL SCRIPT
In an interview with Drew Barrymore, which was transcribed via Heroic Hollywood, Momoa discussed his return to the Aquaman franchise as not just the star, but also as a writer, saying, "I love it so much that I participated in the writing of it."
"After we ended the first one I went in with my writing partner and we dreamed up the second one and we went in and pitched the idea and the best thing I can give you is that I love it so much that I participated in the writing of it. And so, we did the first treatment and then James and our original writer David finished it off and all of our hearts are in it."
As Momoa said, the original film's director James Wan and writer David Leslie Johnson-McGoldrick have also returned for the sequel.
But it's fascinating to hear that this original film's creators and its star are actually collaborating together in a whole new way for this next installment. 
Momoa commented on that fact and revealed that he will "leave in July" for the start of the filming. 
"Instead of just like getting a script and doing that like you are 100% being encouraged by your director and co-writers so that's exciting for me and I'm excited to go over there. I leave in July and we start filming."
THE PEN IS MIGHTIER THAN THE TRIDENT?
Even though this film is about to start shooting, very little is known about the story and what fans can expect. 
Buzz for the sequel has slowly begun to build as the cast has begun to share how they're prepping for their roles and due to the casting Game of Thrones star Pilou Asbaek for a mystery role.
But for the most part, fans are in the dark for Aquaman's return. 
The fact Momoa worked on the script only adds to the mystery, but it should also be encouraging for fans. After all, who knows this version of Arthur Curry better than Jason Momoa?
And the fact he's approaching the film from an actor's view with his own strengths and weaknesses in mind could make for a better film overall and possibly something special. 
Aquaman 2 is set to release in theaters on December 16, 2022.