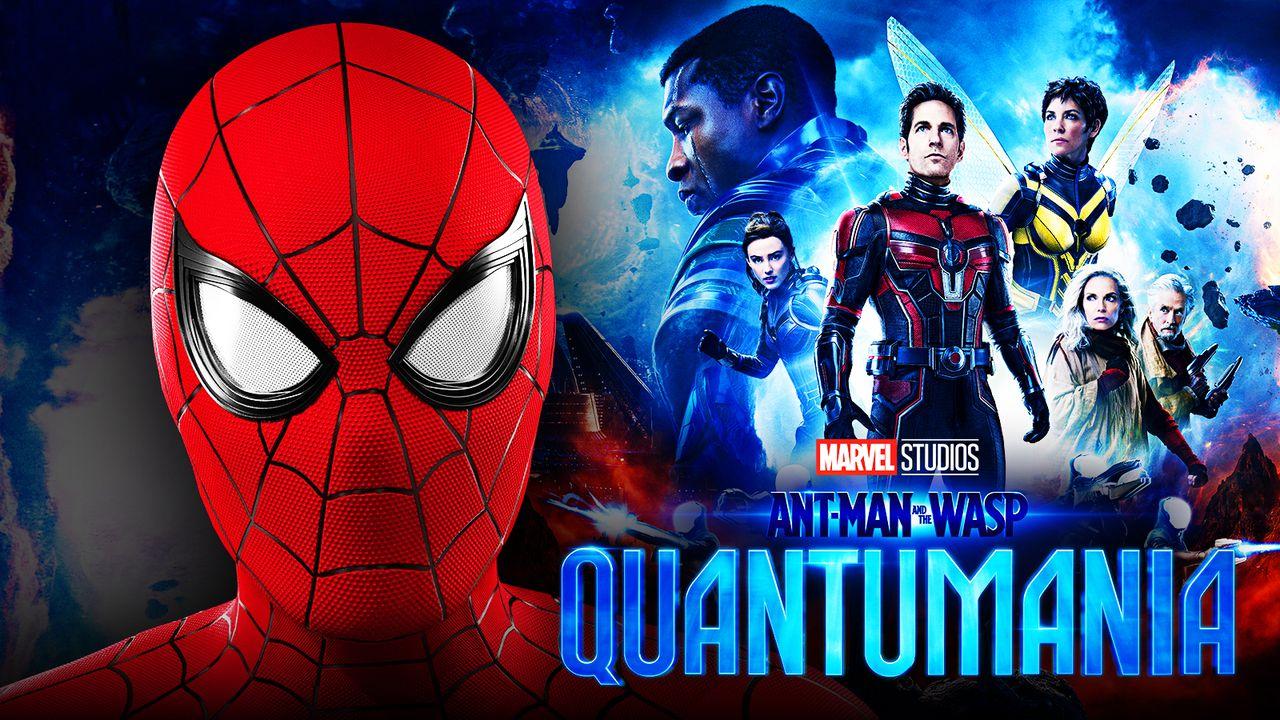 As Ant-Man and the Wasp: Quantumania prepares for its release in the MCU, head writer Jeff Loveness revealed how another bug-themed hero, Spider-Man, helped inspire the story.
Ant-Man 3 will put Scott Lang on his most dangerous solo journey to date as he and his team dive into the Quantum Realm and face Kang the Conqueror for the first time. And while it's been teased that Paul Rudd's hero will make it out of this threequel alive and fight another day in future Avengers movies, the trailers for the movie have already proven that he'll be put through the wringer from the jump.
Even with Ant-Man 3 being billed as a darker movie, it's expected that Scott Lang will still keep at least some of the jovial nature for which Paul Rudd is known.
And according to the threequel's head writer, one character, in particular, came into the conversation when trying to formulate a base for how to tell Scott Lang's latest solo adventure.
Spider-Man Helping Influence New Ant-Man Movie
Coming from the latest issue of SFX Magazine, Ant-Man and the Wasp: Quantumania head writer Jeff Loveness shared where some of the inspirations for the movie came from.
He looked to 2003's The Lord of the Rings: The Fellowship of the Ring as an example of a movie that uses quickly shifts tones from being "light-hearted...to intense apocalyptic stakes," commenting on how movies can do more than one thing thematically:
"I was watching 'Fellowship Of The Ring' the other day and was struck by how quickly the tone shifts from being light-hearted and comedic to intense apocalyptic stakes. Sometimes we like to peg movies down, so they can only be one thing. But that's the charm of old adventure movies for me. And that was the joy of Marvel comics as a kid."
Loveness turned the conversation to Marvel characters who do that well, specifically pointing out Spider-Man, who he sees as being "always upbeat and funny" even when disaster surrounds him:
"Spider-Man does that better than anyone. He has such personal problems and such horrible things happening to him, but the basic drumbeat is always upbeat and funny and the character's charming, so you kind of stumble along with him. I used that as a blueprint, to try to embody those Marvel comics I loved as a kid, which were able to balance both."
The writer mentioned Paul Rudd with regard to that tonal shift, praising him for "pretty incredible acting" as Scott realizes that he's dealing with something much bigger than Ant-Man's Yellowjacket or Ant-Man and the Wasp's Sonny Burch:
"Rudd does some pretty incredible acting. There's a shift that happens. Once Kang shows up, once Scott realizes just who he's dealing with, the movie starts to pivot. You see it in Rudd's eyes. Scott's a goofy, playful guy, but he's been in jail twice, he's fought in these big Avengers things, and you can see his eyes slowly change – 'Oh, I'm not dealing with Walter Goggins from the last movie, this is something else!'"
Scott quickly realizes how high the stakes are in this threequel, especially since he has his family by his side instead of heavy hitters like Captain America or Thor:
"You start to see that come over him. 'These are real stakes. I'm not here with Captain America and Thor. I'm here with my family. And I am completely out of my depth.' So what starts as a fun, playful adventure pivots into this kind of unlikely rivalry. It's kind of fun to have Ant-Man and Kang be nemeses together."
Spider-Man's Presence Felt All Across MCU Landscape
Using Spider-Man as an inspiration usually isn't a bad choice for a Marvel movie, especially considering that he's seen as one of the most consistently positive and upbeat characters the franchise has to offer. This same energy has been seen on a regular basis from Paul Rudd's Scott Lang, especially in his solo Ant-Man movies.
For Spider-Man, fans last saw this wild dynamic in Spider-Man: No Way Home, as the young hero was still able to bring some smile-worthy moments despite facing the fact that nobody would know he existed by the end of the movie. 
And while the situation is certainly different for Scott Lang in his third solo movie, seeing him pitted against Kang the Conqueror won't stop him from being his optimistic and almost peppy self, even in the face of mortal danger.
Some of these more light-hearted moments have already been teased in trailers for Ant-Man 3, and with the franchise bringing its longest solo Ant-Man film to date, fans will be anxious to see how Scott Lang fares in such a dangerous story.
Ant-Man and the Wasp: Quantumania will debut in theaters on Friday, February 17.