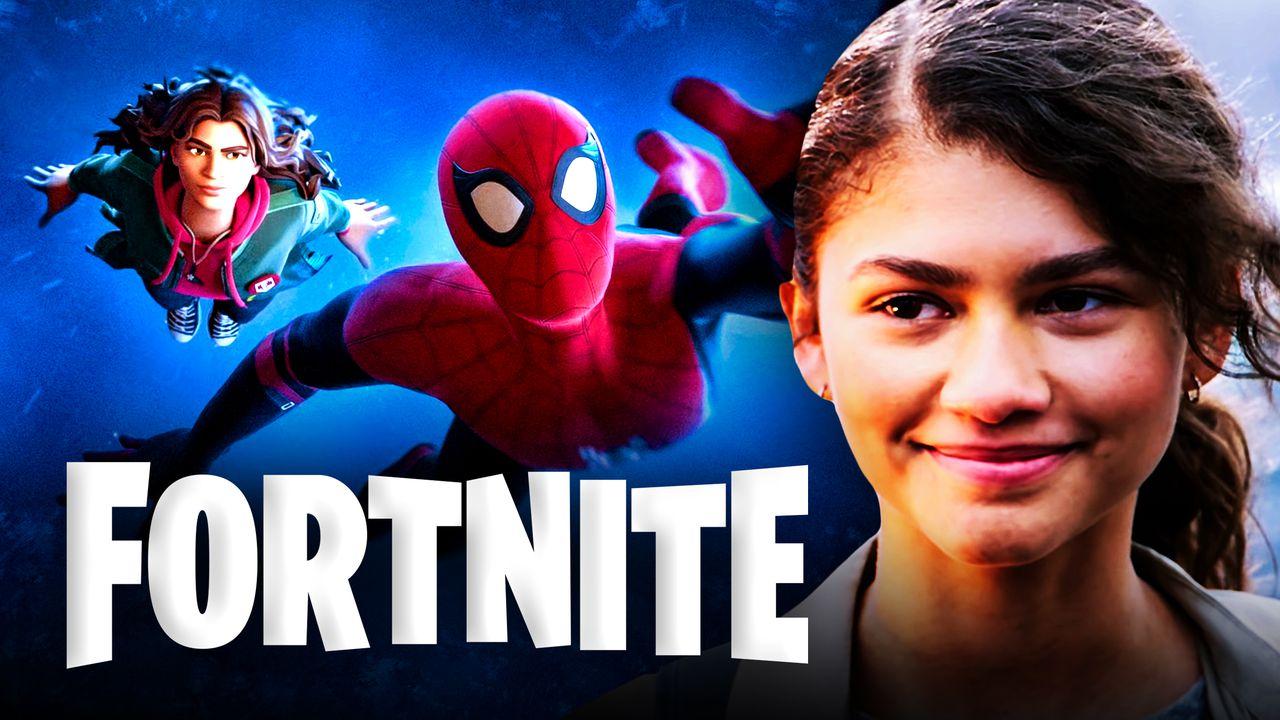 Fortnite has quickly evolved into the Super Smash Bros. of the modern era as it brings together characters, locations, and items from every major franchise. From the Marvel Cinematic Universe to Star Wars, Epic Games' popular Battle Royale has truly touched every corner of pop culture. In the past, these partnerships have included themed cosmetics, seasons, weapons, items, and even live events to promote theatrical releases like Spider-Man: No Way Home.
Epic Games has a particularly strong track record of Marvel crossovers dating back to Avengers: Infinity War, which saw a Thanos-centric limited-time mode added. But since then, the two companies have maintained a close partnership with over thirty heroes and villains now playable and an entire Marvel-themed season having passed, culminating with a Galactus boss fight.
With the recent release of Chapter 3 Season 1, Spider-Man was added to Fortnite with a Battle Pass skin based on his classic comic look. But as Spider-Man: No Way Home finally arrives, Epic Games revealed new MCU-inspired versions are coming soon. 
Fortnite Reveals No Way Home Update
As Spider-Man: No Way Home hits theaters around the world, Epic Games revealed a new update based on the blockbuster with a festive cutscene featuring Tom Holland's Peter Parker and Zendaya's MJ in action.
While a classic Spider-Man outfit can be found in the Chapter 3 Season 1 Battle Pass, skins based on Zendaya's MJ, Tom Holland's Far From Home suit, and his new No Way Home black-and-gold look will be released in the Item Shop at 7 p.m. ET on December 16, 2021.
Spider-Man's new outfits come accompanied with a built-in emote to remove his mask to reveal Tom Holland's Peter Parker likeness.
The full video can be seen below:
Fortnite's Marvel Partnership Continue
Epic Games' relationship with Disney certainly seems to be a strong one as it continues to blossom even years later. This year alone, the two titans of their respective industries teamed up for crossovers themed around Black Widow, The Mandalorian, Loki, Shang-Chi, Spider-Man: No Way Home, The Book of Boba Fett, and more.
While Epic Games certainly capitalized on most opportunities when it comes to Marvel, there were a few notable missed opportunities. WandaVision, What If...?, and Eternals all feature unique and vibrant character designs which would have perfectly suited the world of Fortnite.
Many gamers will surely be disappointed with the absence of a Doctor Strange skin as part of the No Way Home crossover, however, that could still come next year alongside a Scarlet Witch skin as Multiverse of Madness releases.
By all accounts, the deal appears to be a lucrative one for both sides as it serves as an excellent way to market Disney properties to Fortnite's large player base. Meanwhile, skins based on recognizable faces presumably lead to significantly more sales than Epic Games' original creations. 
Fortnite is available to download for free now on Xbox One, Xbox Series X/S, PS4, PS5, PC, Nintendo Switch, and select mobile devices.
LATEST NEWS
TRENDING